Travel Tip #8: Kristiansten Fortress | Trondheim, Norway
Kristiansten Fortress in Trondheim, Norway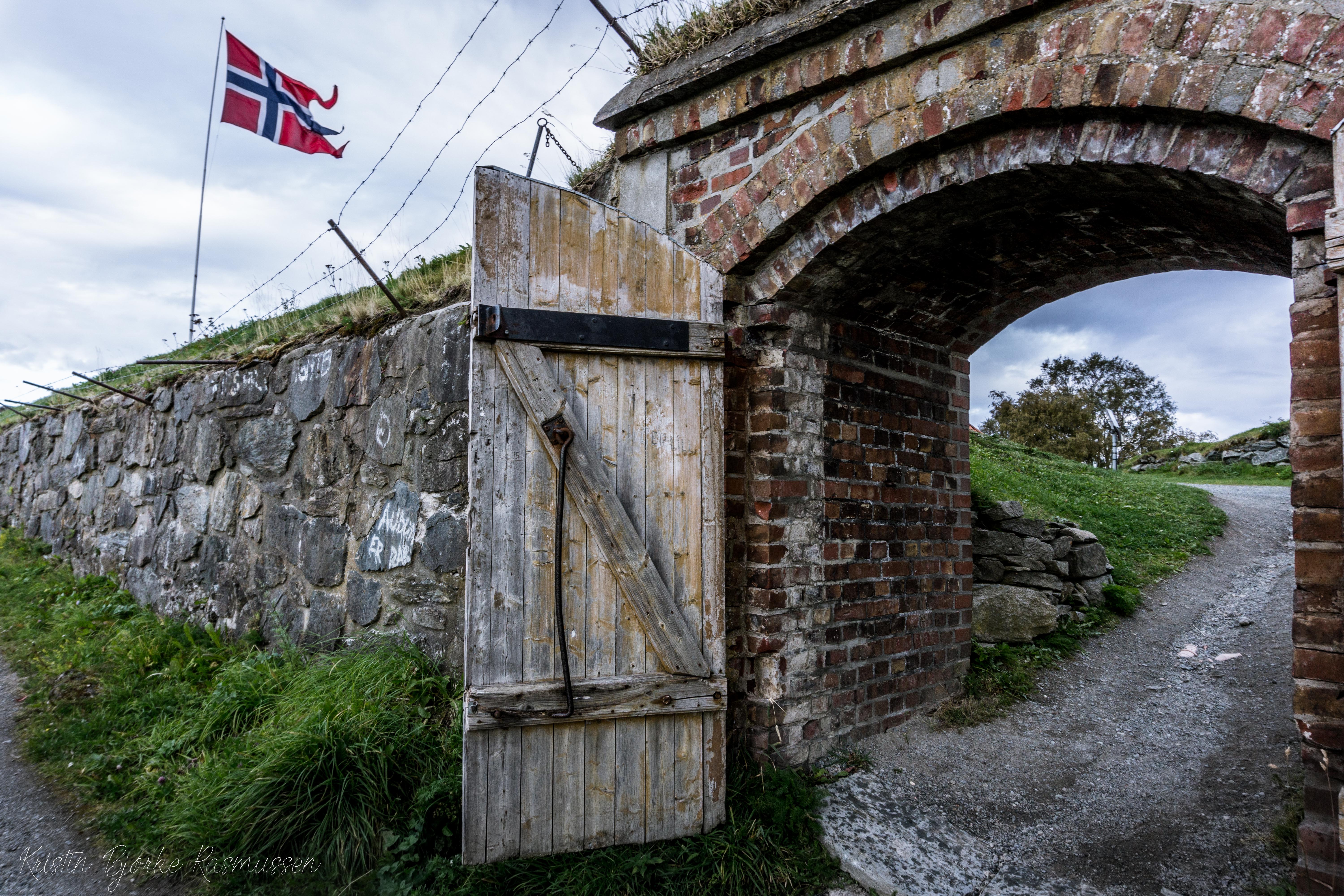 Kristiansten (or Christiansten) Fortress is located on a hill east of the city of Trondheim in Sør-Trøndelag county, Norway. My friend and I walked from Trondheim center. It didn't take too long, and we were able to see more of the city. Since the fortress is placed on a hill, you should prepare yourself for an amazing view over the city.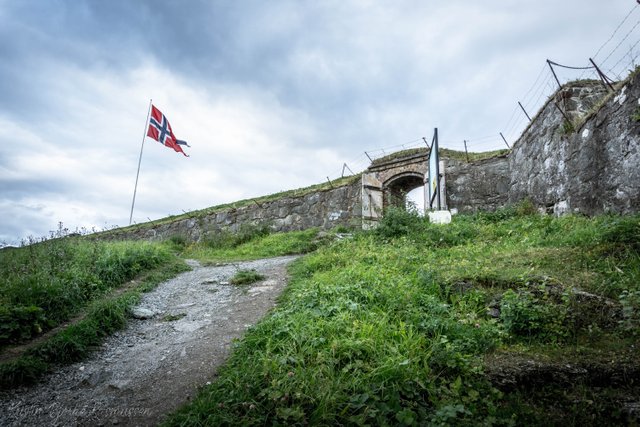 The fortress was built after the fire of Trondheim in 1681. The purpose for building the fortress was to protect the city against attack from the east. The construction was finished in 1685.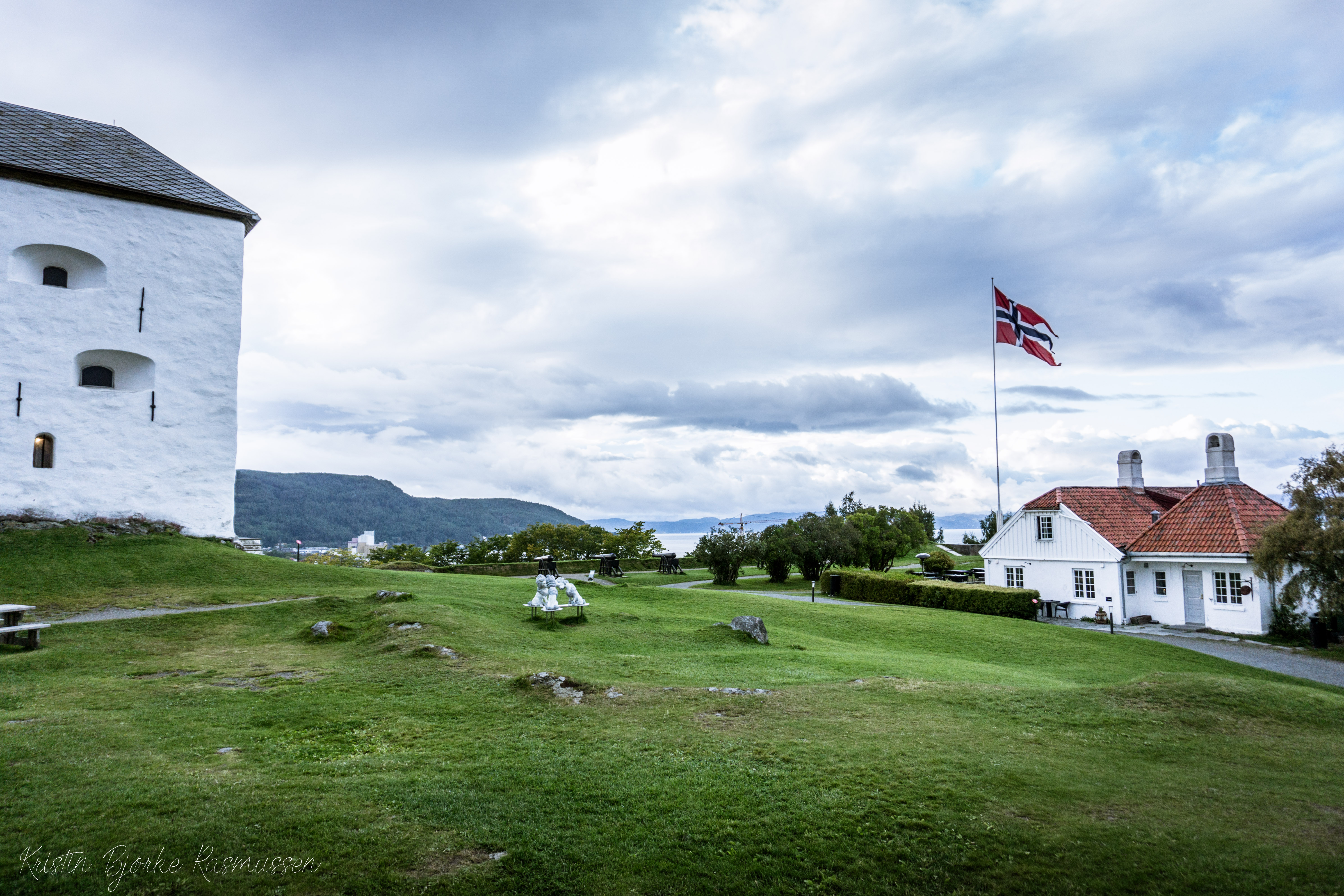 The fortress managed to fulfill its purpose in 1718 when Swedish Forces laid siege against Trondheim. The fortress was decommissioned in 1816 by king Charles XIV John Of Sweden.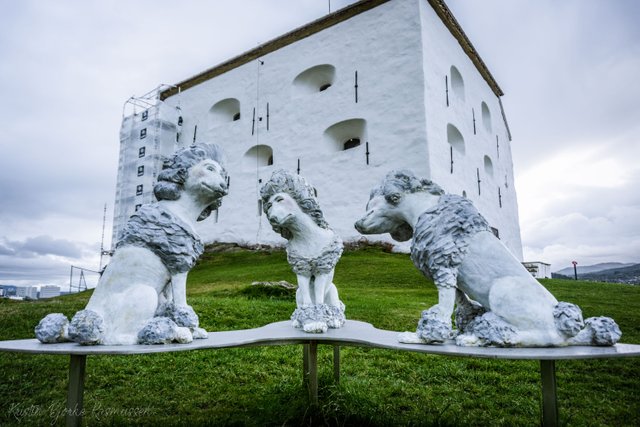 "Waldergrave Poodles" by Laura Ford.
During German occupation of Norway in World War 2 the Nazis executed many Norwegian patriots here at Kristiansten Fortress.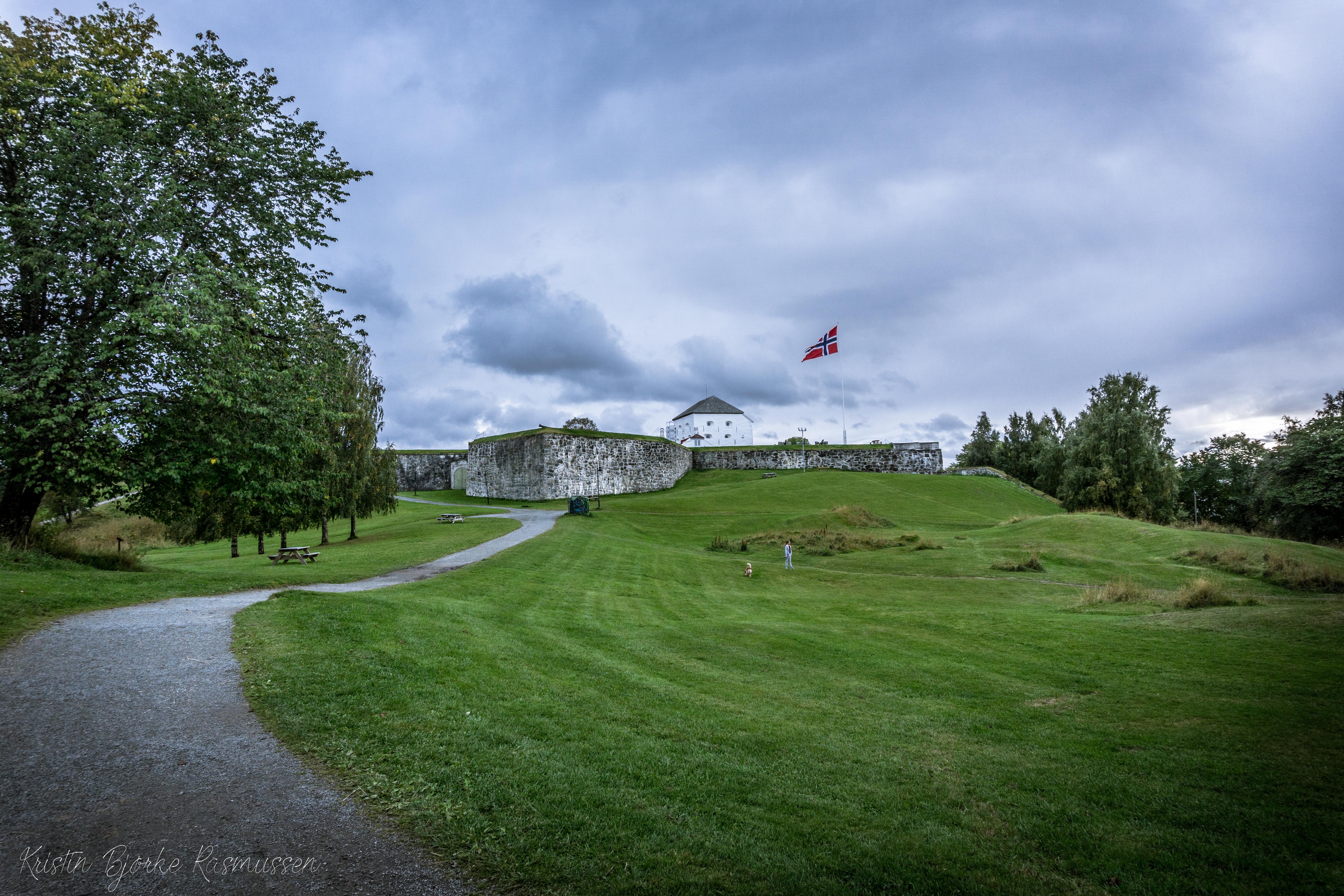 It's a really cool place with a lot of history which I would love to learn more about. As I've mentioned in earlier posts, I love old buildings. So visiting this place was awesome.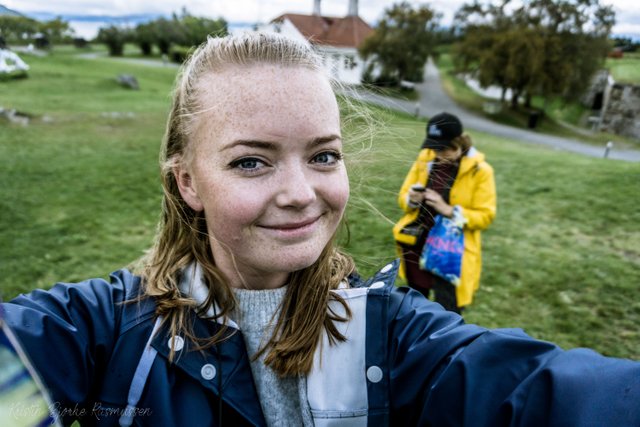 My friend being very social in the background..
I hope you liked my 8'th travel-tip-post. And as always, all feedback is very much appreciated!
Have a nice day.
Kristin.