Sausage noodles cup cakes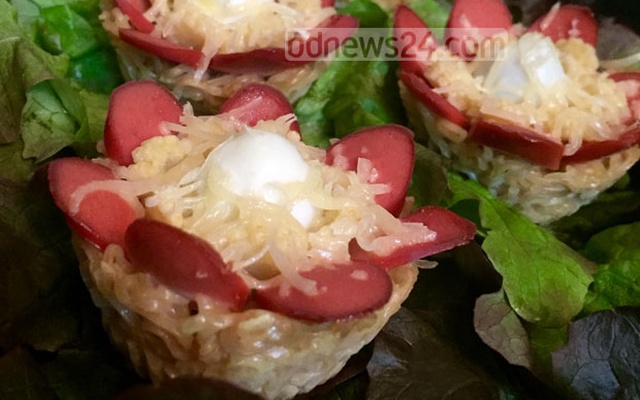 Make a different breakfast with noodles.
Paris recipients of Paris recipes gave recipes Farhana Iftekhar
Ingredients: Instant noodles 1 packet. Omelette or Parmesan Chies Semi Cup Chicken egg 1 shake. Bibikorna a few Garlic sauce and ketchup 1 table spoon. Koel bird eggs 6. Sausage a few.
Method: Mix one packet instant noodles and mix it with a few cheeses and an egg after 5 minutes. Then grind the muffin cup and give cheesed coated noodles.
Sprinkle some pieces of biryani, on top of it with garlic sauce and ketchup, lay a sauteed koil bird eggs and place a sausage piece around it. After spreading the cheese, pre-hit the oven to 10 minutes or until the cheese melts.
Then take out the oven and after 10 minutes, take the Sausage Noodles Cup cake from Muffin Cup and prepare it with a garlic sauce, as if it is like a heart.