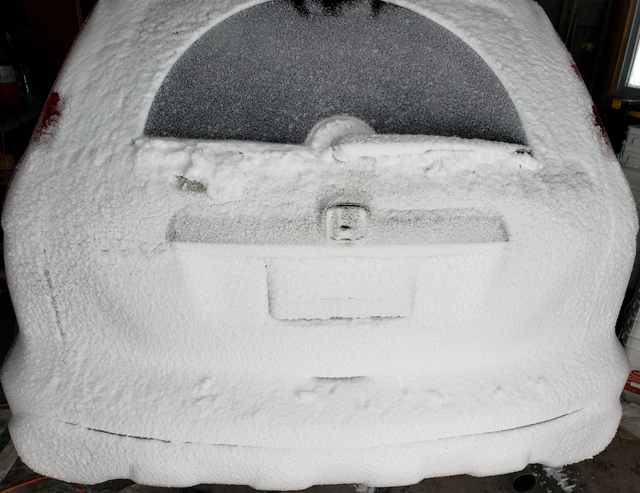 There really isn't much to say here, this image is pretty self explanatory. The type of snow that we had was very light and fluffy and extremely dangerous. With the very slight difference in the air and the body of the vehicles attempting travel the snow stuck like glue and then stuck to itself yet again like duct tape.
The only real benefit to having a snow packed car is I'm guessing toll roads are free on days like that :joy:
Not a great consolation prize seeing as the toll roads were likely closed and/or jammed like a parking lot like the major highways were. OPP or Ontario Provincial Police were also out on the major highways in the traffic jam with snowmobiles to check on people. Pretty cool to think they are prepared for these types of situations. Well done!
Bug