Retro Games - Super Nintendo Entertainment System - Aladdin
Game / Jogo: Aladdin
Platform / Plataforma: SNES - Super Nintendo Entertainment System
Release / Lançamento: 1993
Emulator / Emulador: RetroArch
OS / Sistema operacional: Linux Xubuntu
Screenshots / Capturas de telas: @gnumix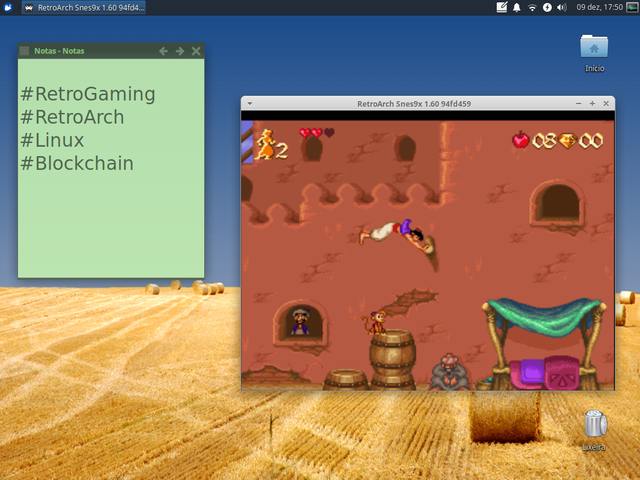 A magia da Disney neste ótimo game do Super Nintendo!
Neste jogo você controla o personagem principal, Alladin, na companhia de seu macaco de estimação, Abu. O jogo conta com uma animação fluida, com gráficos coloridos e uma trilha sonora vibrante. Quando joguei pela primeira vez, lá na década de 90, eu tive a sensação de controlar um desenho animado!
Como não poderia faltar, o gênio da lâmpada mágica está presente no jogo. Ele aparece em fases de bônus.
Para derrubar os inimigos é preciso pular em cima deles. No meio do caminho encontramos vasos com maçãs que podem ser arremessadas nos adversários. O pão aumenta a sua energia. Tem também um tecido que você pega e usa como um tipo de paraquedas, quando pula de lugares altos segurando o botão (R) no controle do SNES.
Um ótimo jogo! Quem nunca jogou, vale a pena jogar. Para quem já jogou, é bom relembrar os bons tempos!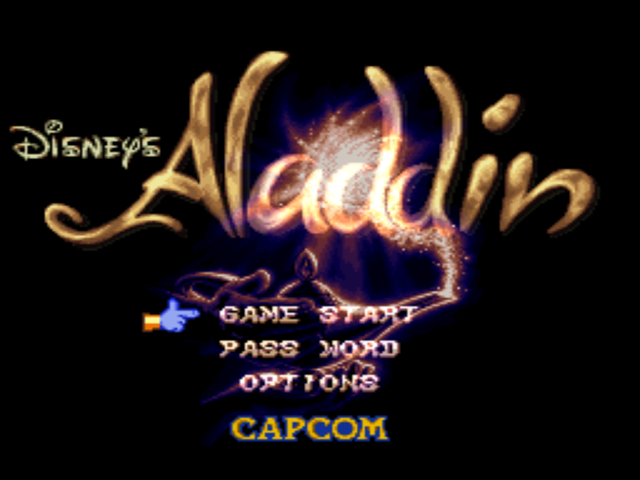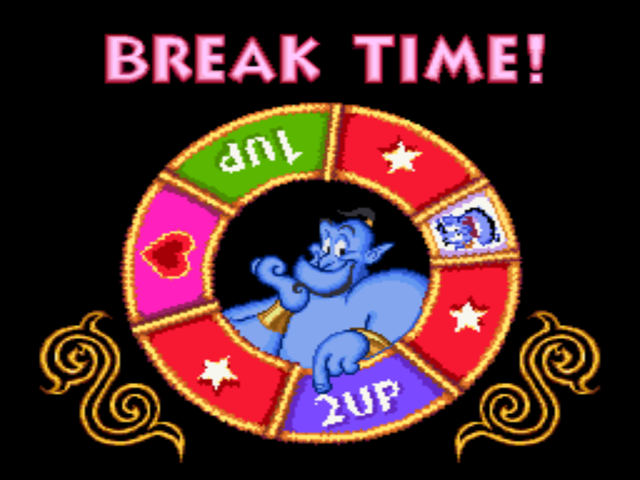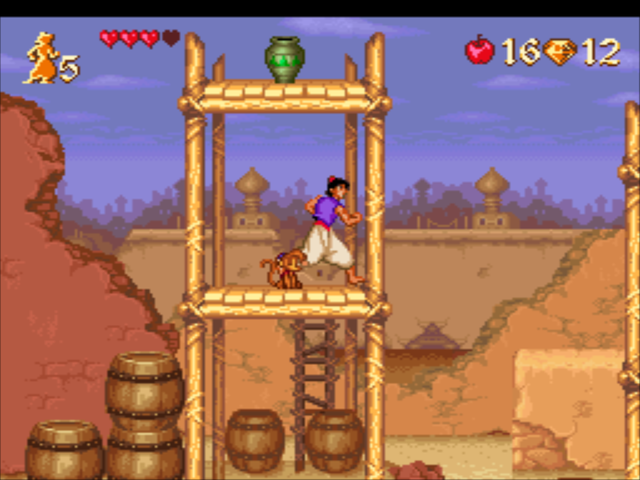 Neste blog eu compartilho uma de minhas paixões: jogos retrô. Games de Super Nintendo, Mega Drive, Master System etc.
Para jogar eu utilizo o emulador RetroArch num PC com o sistema operacional Linux Xubuntu.
Vem comigo!!

Retrogaming, also known as classic gaming and old school gaming, is the playing or collecting of older personal computer, console, and arcade video games in contemporary times. Usually retrogaming is based upon systems that are obsolete or discontinued.
Retrogaming has three main activities; vintage retrogaming, retrogaming emulation, and ported retrogaming.
source
Retrogaming, (em português, jogos retrô), é um movimento relacionado com o colecionar ou jogar, videogames do passado, normalmente derivados de sistemas antigos, tanto de computadores e consoles, como de máquinas de arcade. Geralmente retrogaming é baseado em sistemas que são obsoletos ou descontinuados.
Retrogaming tem três principais atividades; vintage retrogaming, retrogaming de emulação, e retrogaming portado.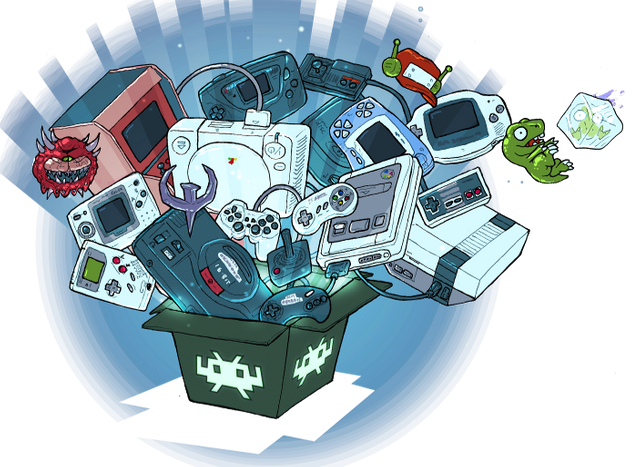 RetroArch is a frontend for emulators, game engines and media players.
It enables you to run classic games on a wide range of computers and consoles through its slick graphical interface. Settings are also unified so configuration is done once and for all.
source
O RetroArch é uma interface para emuladores, engine de jogos e tocadores de mídia.
Ele permite que você execute jogos clássicos em uma ampla variedade de computadores e consoles através de sua interface gráfica. As configurações também são unificadas para que a configuração seja feita de uma vez para todas.