An opportunity Knocks
Ok guys, this is a very quick one. a whole lot of you might doubt it but i have attached my proofs to this post.
Opportunities are available online these days and this one was ine i worked on for the past two weeks.
I have been trying to hold back but i felt it was going to be selfish of me.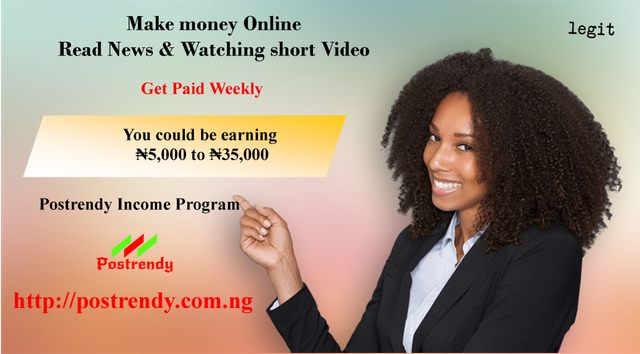 So Postrendy is the secret. Not much, but enough to clear my debts and get me some surprise packages for my girl.
I joined with some level of doubt too but well, it turned out great, so you can check it out,
I have two accounts and i will be sharing you the alerts from both accounts.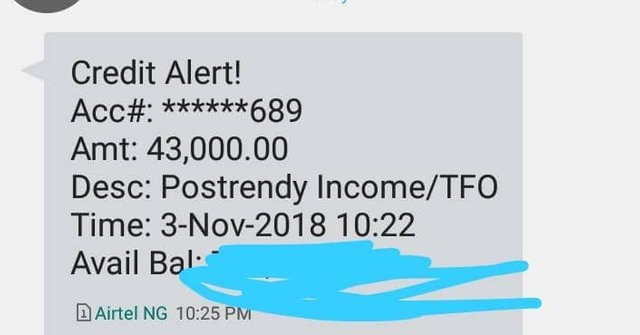 This is from my forst account, that is 43k. about $119.
The second one is below: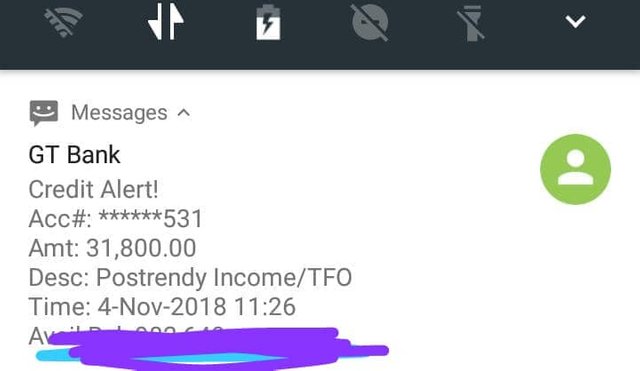 the second is #31k about $87.
Well, you can choose to believe or not, but it worked for me, its new and a great way for you to earn if you want to.
I got to join their Whatsapp group and its easier to understand and communicate.
You get paid for watching videos, posting news is easier, up to 5 daily, comments and even when you comment on people's comment.
Follow this link to join or leave a comment if you have questions.
the opportunity pays in naira, but for non-nigerians, you get paid in btc, so its a win-win.
BUT I MUS WARN, YOU GOT TO WORK FOR WHAT YOU WANT!