GOOD MORNING FRIENDS.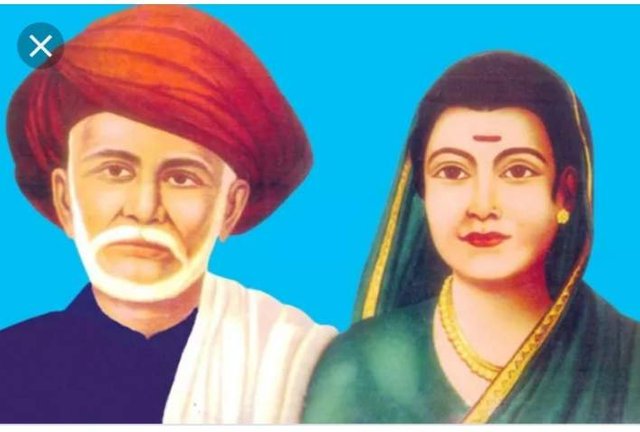 photo by Google, thanks with regard.
Savitri Bai Phule, born on January 3, 1831 in Nyagaon the state of Maharashtra, has the distinction of becoming India's first female teacher. The first attempt for women education was done by Savitri Bai Phule and her husband Jyoti Rao Phule.
Although earlier there was a sound system of education of all sections of society in India before slavery, but due to the enslavement of India's Mughlow and then the British, the social order was disintegrated. Poverty, illiteracy, unemployment, caste and religious frenzy etc. All of the British have a lot to grow and thrive in India due to the rule of Raj, which is troublesome for India today.
In India before slavery, there was not just letter knowledge, weapon weapon, horse riding, war art, industrial and agricultural based knowledge was available for all classes of society and especially for women.
For the first lady teacher and current efforts of the present India, we bow to the depths of the heart.
We will always be indebted to you.
नमस्कार।
Posted using Partiko Android