NHL Hockey: It's Time For an Update
What a Week It's Been! 
Last Night:
The Nashville Predators have eliminated the St. Louis Blues and will move on to the conference finals!
The Edmonton Oilers trounced the Anaheim Ducks to even their series at 3-3!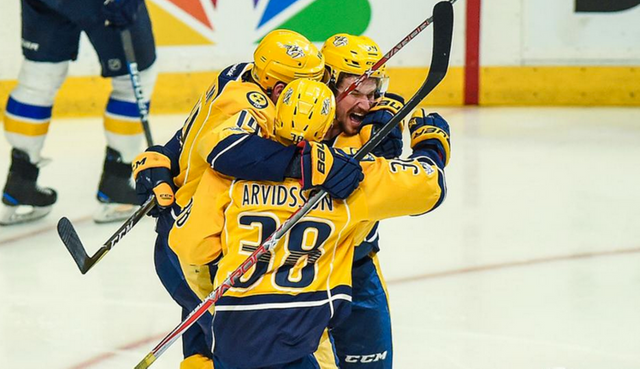 Nashville eliminates St. Louis and goes to the Conference Finals for the first time ever! Photo: NHL.com
Tonight:
Down 3 games to 2 the Washington Capitals face elimination against the Pittsburgh Penguins. With Sydney Crosby now back in the line up can Washington possibly win the next 2 games in a row?
Here's How the Series Look Right Now!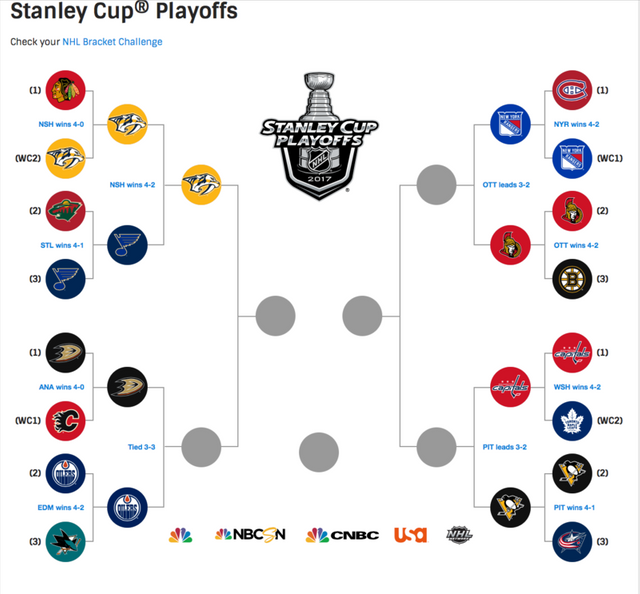 From NHL.com
What Do You Think?
Can Nashville get through the next round as well with their dynamic defensmen P.K. Suban and Roman Josi?
Can Washington win 2 in a row to advance?
Will the young Edmonton team lead by 21 year old Leon Draisaitl and 20 year old Connor McDavid advance?
Will Ottawa eliminate the flashy New York Rangers?
Check back here for more discussion on the world's fastest sport!