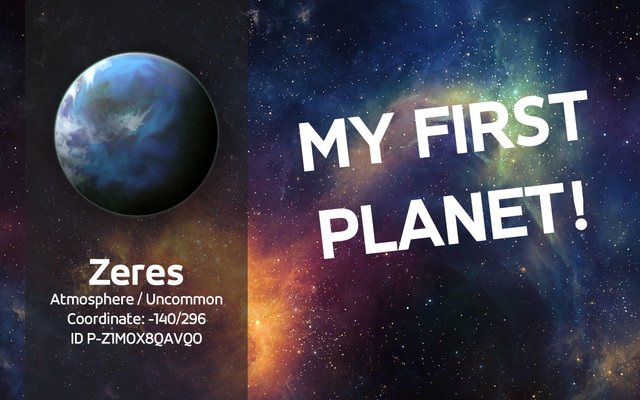 Hallo Steemit,
letzte Woche war es endlich soweit und ich habe meinen ersten Planeten entdeckt!
Der gefundene Planet hat die Missions Identifikations-Nummer M-Z33OYG1TGU8 und hat bei seiner Mission einen einen Bewohnbaren Planeten samt Atmosphäre entdeckt.
Erste Scans klassifizieren den Planeten als Uncommon Atmosphere.
In den nächsten Tagen werde ich den auf Zeres einige Minenausbauten sowie shipyard Upgrades durchführen. Weitere Missionen auf der Suche nach neuen Planeten laufen bereits!
Hey Steemit, last week i discovered my first PLanet on Nextcolony! The planet was found under the mission id M-Z33OYG1TGU8. The discovered object is classified as a uncommon atmosphere planet.
In the next days i will continue upgrading the planet mines and shipyard to explore even further for new planets out there.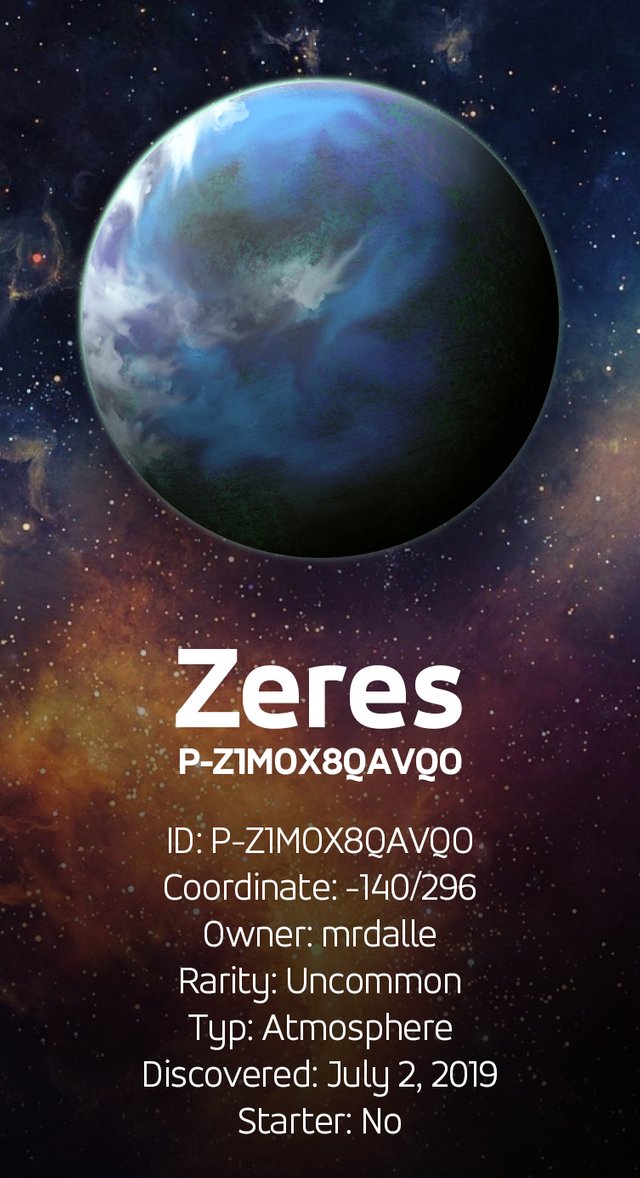 ---
Danke @nextcolony
Bis bald!