For some days, I have been testing, using and learning to play this great game that I found in the seas of steemit information. I found it a bit attractive because of the way it worked and because of the type of game it is. im so happy every time I enter I feel that need to continue growing as a player so in a moment to acquire ships, more planets and lots of resources, you just have to be a little patient and grow little by little, step by step.
Here is a brief look at how things are going:
Resources

Buildings skills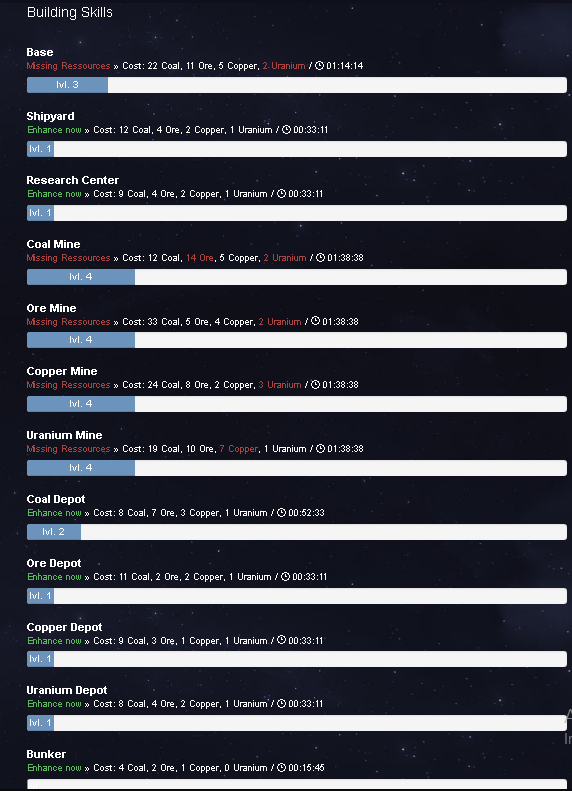 So far that is what I have managed to achieve by entering several times to be aware that I can improve to move forward in nextcolony.
I admit that at the beginning I felt a little confused because I did not understand, but reviewing some publications in @nextcolony I went identifying with everything.
I say goodbye, greetings to all players and for the team from the nextcolony, from here, morrona :).