Every new year brings a lot of new enthusiasm for new works. We make a list of new jobs we are gonna acomplish in the new years (that we may acomplish or not though LOL). New year resolutions are great way to welcome the new year after a week of liquor and food fun.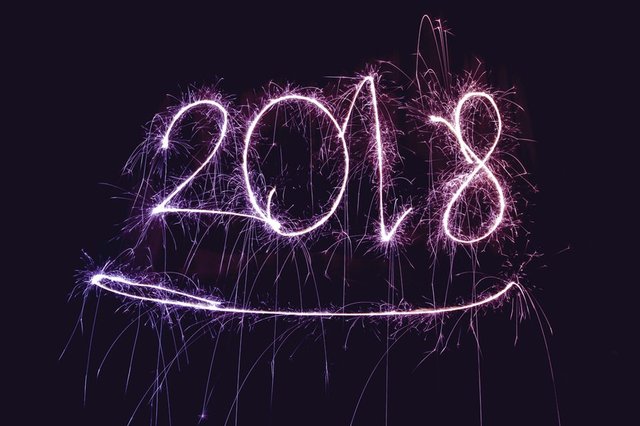 I saw there a contest conducted by @steemph.cebu and wanted to share my steemit new year resolutions to all of you. I unknowingly shared my other resolutions but I later realised that it is a steemit related resolution that I should share here. So here I am with this steemit resolutions of mine.
I joined steemit 20 days ago and I am really enjoying here. I wish I had found it earlier. And I has also helped me make some SBDs till date as well. Well, I am not doing the best still I can satisfy on it and hope that I will do even better in the days to come.
New years brings us a lot of hope, enthusiasm and passion in our life. I found steemit on the very starting of this new year 2018 and I hope to do better on this platform. I would like to share my new year steemit resolutions with you all here in this post.
1. Introducing More People To Steemit
Before I joined steemit I was actually working on my some other blogs and I had no idea that a site like this even exists. The people on my circle also have no idea about steemit. So in the days to come in this new year I would actually love more people from my circle to join steemit.
I would actually write about this awesome platform in my other blogs, share my experience with the people on my social medias and also help my friends join it. That's a sort of resolution I had for this new year and I will definitely make it come true. I would really love people take the advantage from this platform which in turn also help this platform grow.
2. Come Up With Great Ideas 
I am learning here on steemit but as per some of the comments in my posts I feel like a fast learner. I will really love to come up with some great topics to write about on my steemit blog. I will try to cover some topics that I haven't yet tried. For that I will have to learn things first.
So this would be my second resolution to write some posta here on steemit and make some viral posts as well. Till date none of my posts have done good I hope I'll have my posts on trending page in tgis new year.
3. Earn Some Bucks that May Help My Study
I am from a country where I am paid as low as 4 USD for a day's wage. I had been through such situations and I need to make some bucks that may help something to assist my studies. I am preparing to get scholarship for my medical education and I have entrance tests next year and any help from steemit would be a great help for me.
I would even learn more about cryptos and share my knowledge about it to more people which may be a great help for them.
4. A Better Me
Apart from the above resolutions related to steemit and me, I would like to improve myself. I will try to be a better person than I am already. I will try to make my family, friends and other peoplw smiling and happy because of me.
That's all for my steemit new year resolutions.  
Thank you so much @steemph.cebu for this amazing contest. This is my entry for their contest. To join the contest see the link below:
https://steemit.com/newyearchallenge/@steemph.cebu/announcing-steemph-cebu-new-year-challenge-or-what-are-your-steemit-new-year-s-resolution-or-make-a-post-and-win-sbds
Happy new to all of you in advance and may this year brings lots of happiness, prosperity in all your life.
Thank you!
Namaste!