🎉TO A GREAT 2018🎊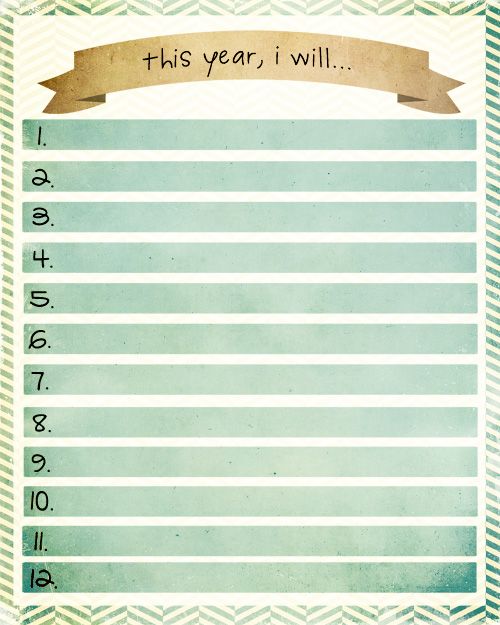 image source
What will your new years resolution be?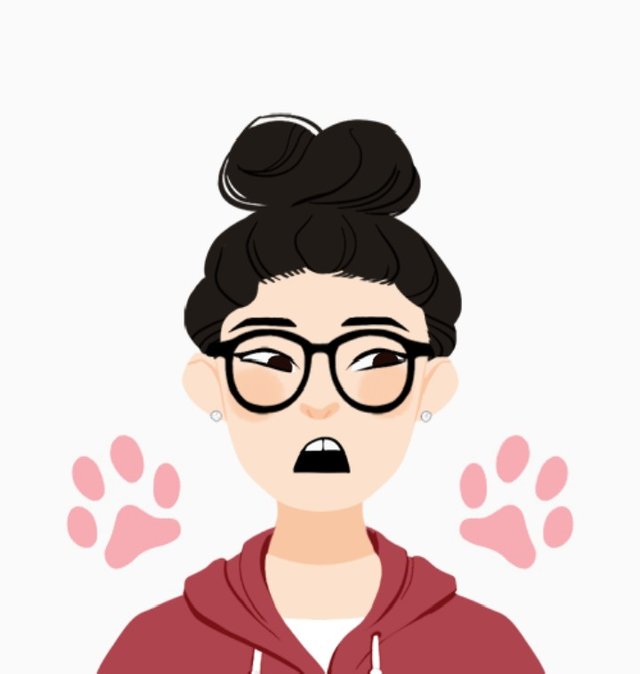 uh oh!
My mind is as empty as that list, what will I be this 2018?
It took me a whole day to think.
RESOLUTE TO DO THE FOLLOWING

✊
It started with cleaning my room, I realized how messy my room was and I cleaned it and rearranged it as well.
🏆(1) I will Keep things neat and organized
I am the kind of person who is goal oriented and competitive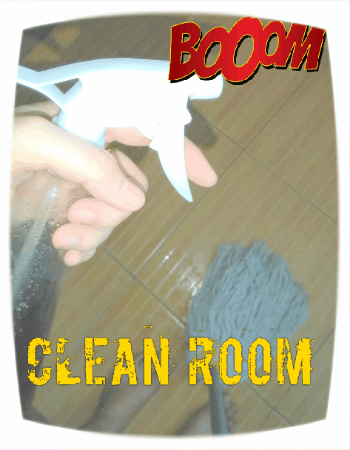 I found a missing rosary, rubix cube and stylus under my bed. Gif made with GIF editor app
I will challenge myself to be more neat and clean.
I will organize my to do list and start following a comprehensible and obtainable plan for my daily routine and my art schedules by month.
That includes time management
Knowing when to say "no" so I have more time to do other things aside from drawing or steeming.
These will ensure that I become a more productive and helpful person not just to my family but to everyone I know and for those I will still meet in the future.
I am always trying to do these but since newyear is coming, starting fresh will help a lot!
🏆 (2) Eat Healthy
How often can you say NO to your cravings? I have to practice discipline with my diet and exercising habits

These are pan fried tomatoes in olive oil. Tomatoes have higher lycopene potency when heated. A very powerful anti cancer antioxidant
I will eat more vegetables, I'll make more effort to shop and cook nutritious meals.
I will avoid sweets. I seldom eat sweets now but I will really stop eating too much when on cheat day.
I will work out more, either jogging or hulahoop. Hoping to get back on track with my modeling career.

This way I can keep myself healthy and be a good example to my family and to the little ones too.
Health is wealth!
🏆 (3) Make better artworks: Fewer but BETTER artworks
This year I was able to make 100+ artworks, it was distracting and time consuming but worth it. However I would like a more systematic approach in making art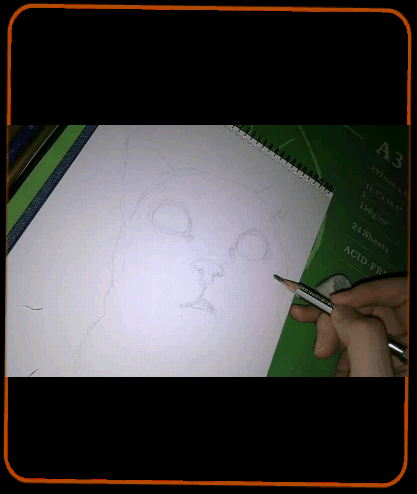 I was able to achieve my goal to improve and create hyper realism art, this is a cat i drew for a friend.
Silphur the kitty
I have met a few artists that have inspired me. Let me show you the works of Clio Newton and newly met friend Ash. Clio has a facebook page, just type in her name and you will see her account.
ASH, she is a Filipina artist who I look up to. She has an instagram page: pinaypencilart
My inspiration: Clio Newton
Clio was suggested to me by an art professor. He said, continue your graphite art and be inspired by this artist. He gives the name, I look it up and I was awestruck!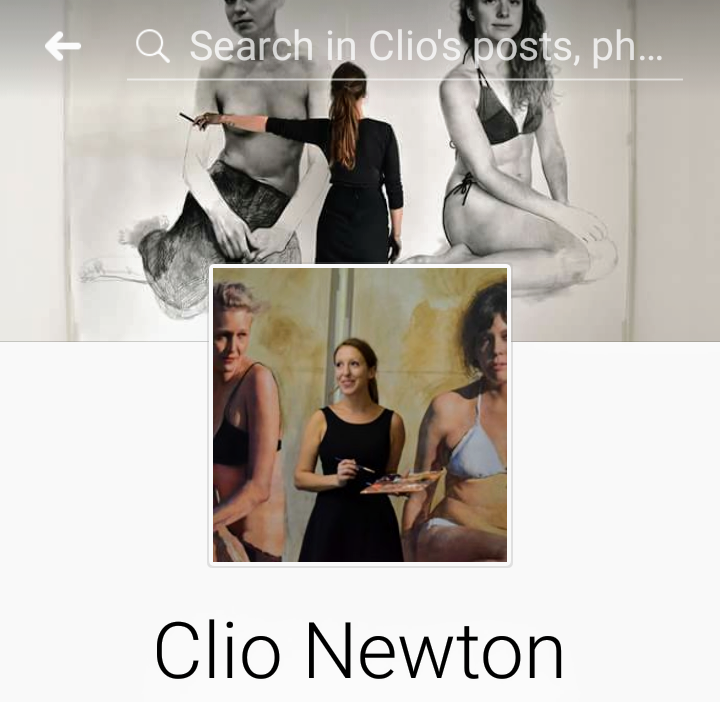 She creates hyper realism on a large scale. And when I say large scale, gigantic. This takes so much effort but I am willing to create an art similar to this if I can find the right materials.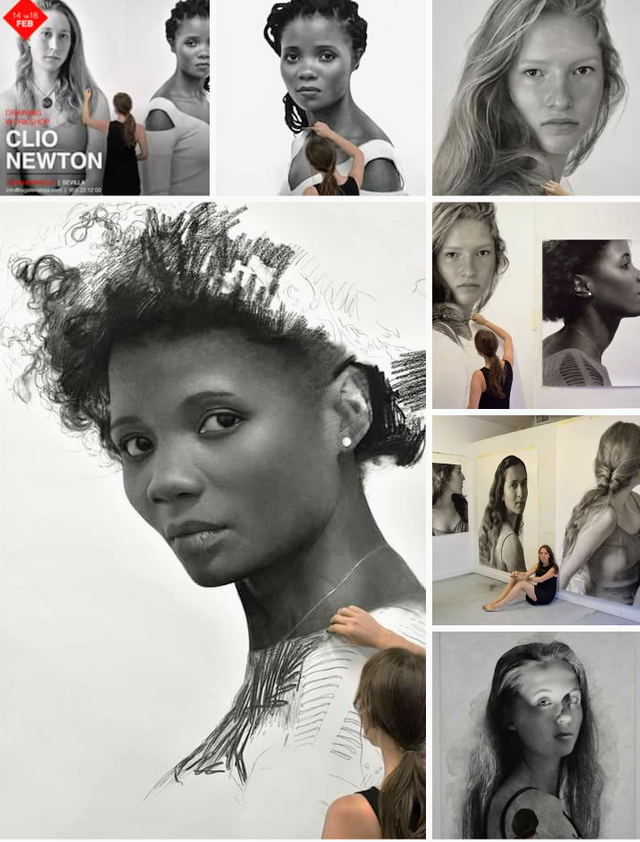 Thanks Clio! Youve given me direction.
Pinaypencilart: my mentor and friend
I met her while surfing on instagram. I was stunned to see such detail and realism. She has taught me some tips on drawing which helped me so much.
You can follow her and be updated with her art through insta or youtube!
Here are her works in graphite and charcoal pencils!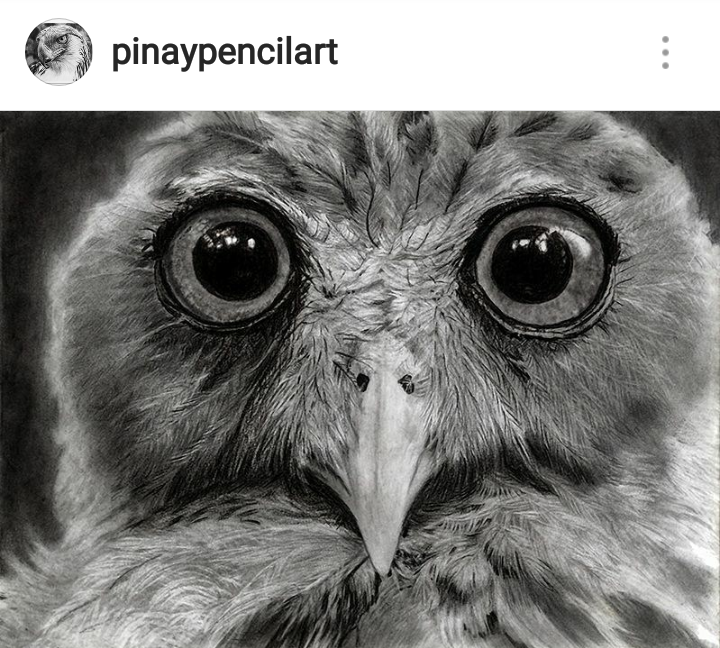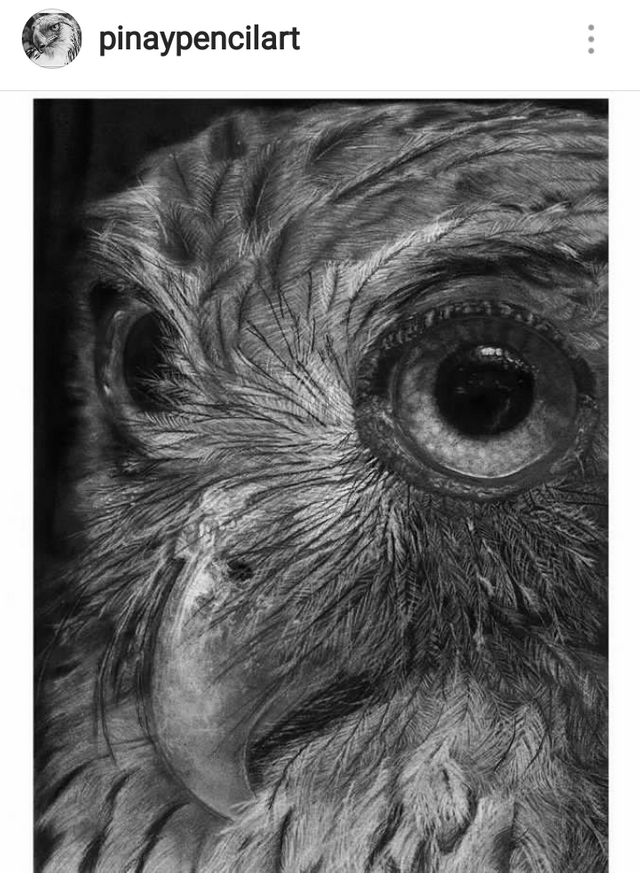 Me and ash plan to do collaboration work and we will try to create larger wildlife art just like Clio.
We are just finding a way to:
Meet
raise funds
Find materials
Draw
And have our own exhibit
I believe we can do this!
My next major piece 👩‍🎨
A photo by aweaverearthling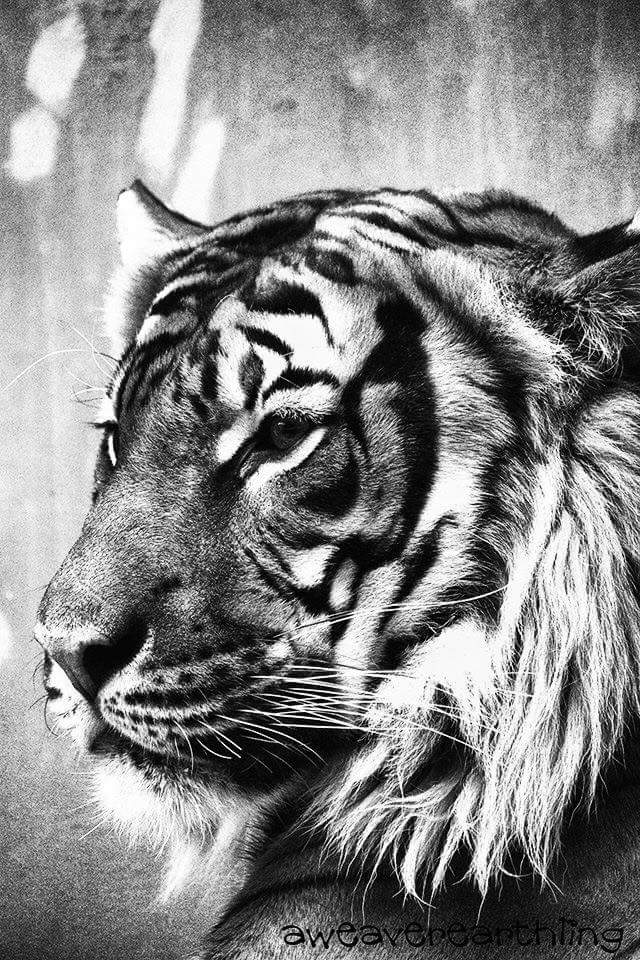 My friend Andrew allowed me to use this as a subject for my next artpiece. Hopefully I can make this as large as I can.
I also plan to draw the following:
The pieta
Madonna col bambino
Dolphins underwater
Space art
All my family members
Tiger
Mandala
Saint Michael the archangel
Sculptures on anatomy
These are just a few of my plans, I will still be joining contests and take in art commissions but to a minimum🎨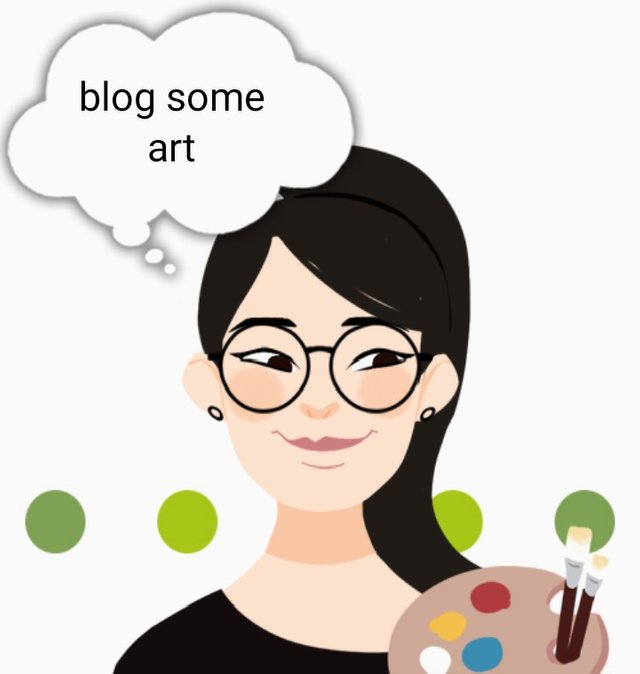 I will still blog about art and share my future projects with you! Don't worry.
My mentors professor Jun Cayas and Kublai Milan have always urged me to paint.
I will paint an acrylic masterpiece
I will paint and practice oil paints
I only pray I have enough time to do so.
🏆 (4) Continue my passion for Language
I am fond of learning languages!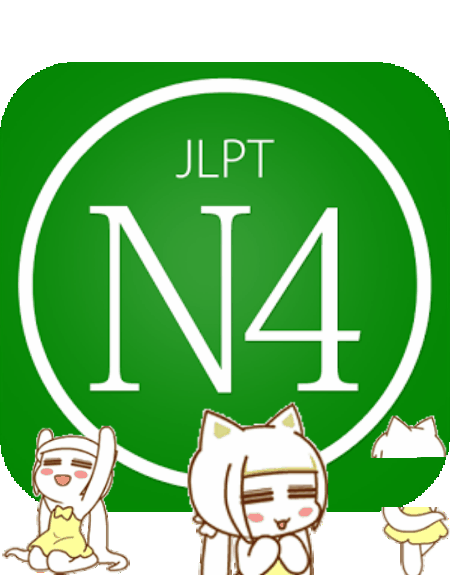 I learn several languages and I am intermediate level in some.
I was supposed to take a proficiency test this year but I cancelled. I hope i can take and pass next year.
I will conquer japanese language proficiency test (JLPT N4)
I will study everyday the languages I love.
These are:
Mandarin chinese
Japanese
Korean
Hebrew
Spanish
Italian
French
German
Swahili (african)
Bahasa Indonesia
Russian
Mandarin Fujian

Its been a while since I reviewed my notes. Better late than never!
Goal set
🏆 (5) I will keep on Steeming!
Steemit is a super positive environment for me and I am sure we all love the help and knowledge it brings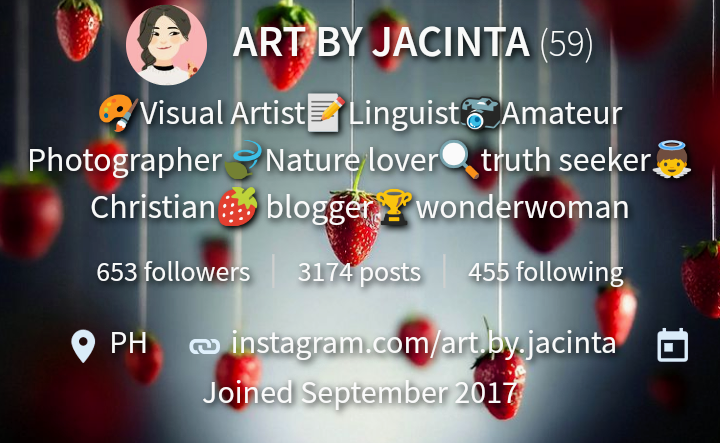 I will be better! Just keep steeming steeming steeming, what do we do? We steem!!!! 🎶🎵🎼🐠🐟
I am very blessed! That's all I can say!
🏆 (6) God & Family first
Lastly but first? God and Family comes first.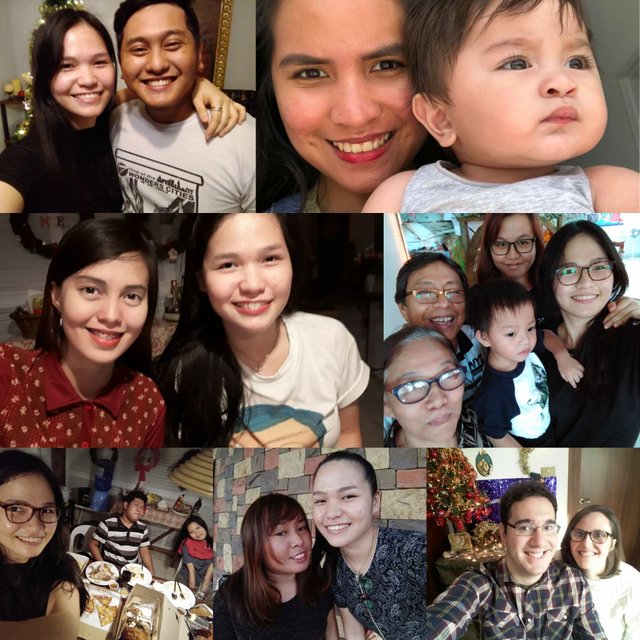 family and friends too! Share victory with the ones who never leave you!

I often forget my tasks and do a sloppy work at it.
I need to focus on who truly matter.
I hope I succeed 🎊
I WILL PRAY MORE
I will count my blessings
I will be grateful
I will help those who have helped me
I will also help the needy
Charity and generosity are important. Many people, after your family and friends should be cared for as well. Please never forget.
We live in a culture of "I"
People nowadays put themselves first too selfishly without thinking about consequences or how it affects others.
Let's be ourselves, responsibly 💯
My new year's resolution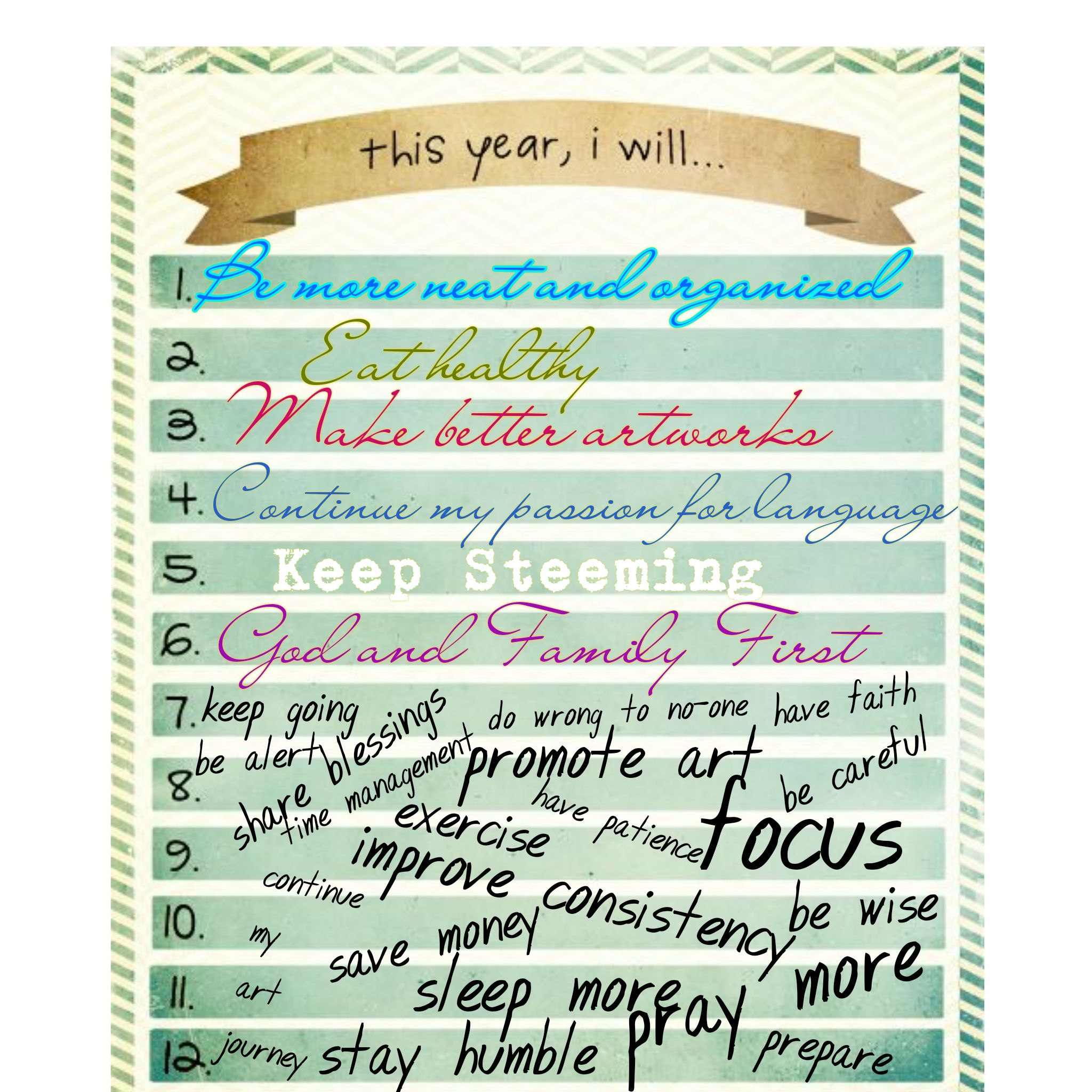 My mom always says it's always a good thing to make a resolution. It gives you reason to change, a challenge. To be better, to correct yourself.
It's not all the time that we fulfill it but atleast we try.
🎉HAVE A PROSPEROUS NEW YEAR🎊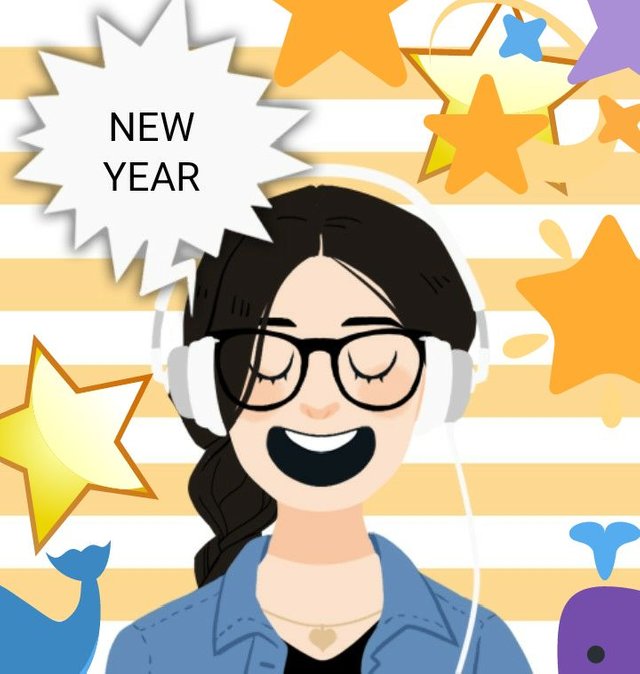 To a great 2018 🍓
Thank you for stopping by!
I hope you have an awesome new year 💯🎉🎊✌️🎼🎵🇵🇭
Thank you to my family, friends and steemit fam #steemitachievers, #steemph, #steemitbloggers, #untalented, #artguildph!
Ongoing contests for new year and art:
Please check the blog of the following
@steemph.cebu
@anomadsoul
@jacinta.sevilla
@sirsensei
@topkpop
@juliakponsford
@maverickinvictus
@olaivart
Please vote for your witnesses!
@precise, @steemgigs, @blocktrades!
note: all gifs are made by me
That will be all