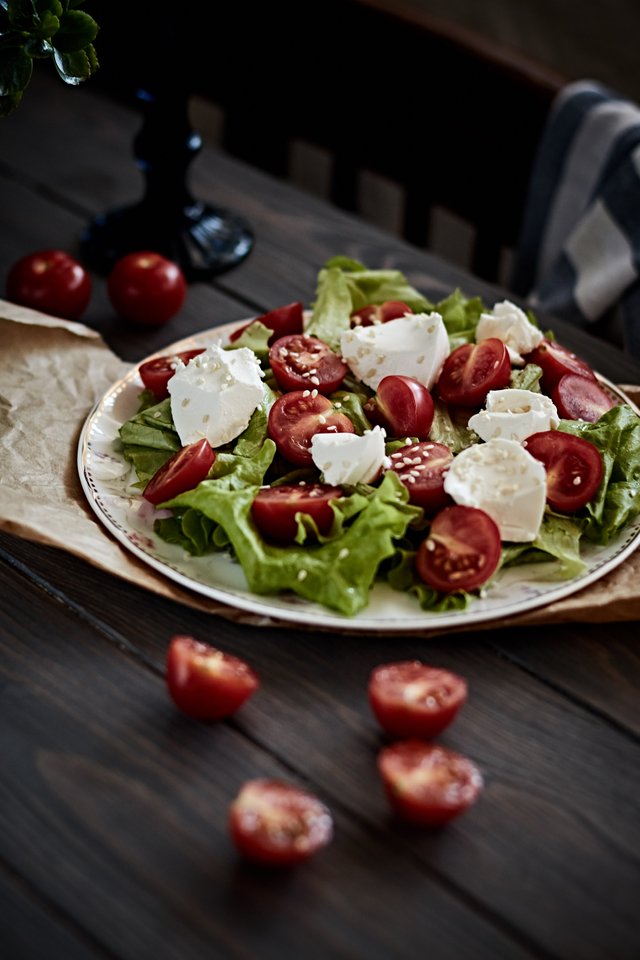 Today I had very little time for cooking dinner, so I decided to make a quick and tasty salad.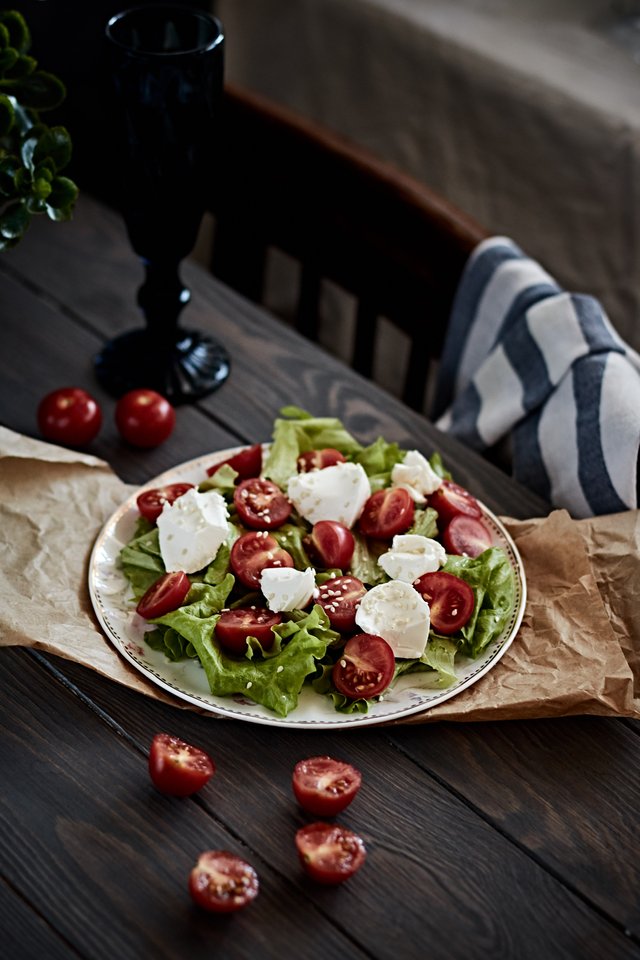 This salad consists of only four ingredients - small tomatoes, fresh greens, cottage cheese and sesame. All these ingredients are perfectly combined with each other.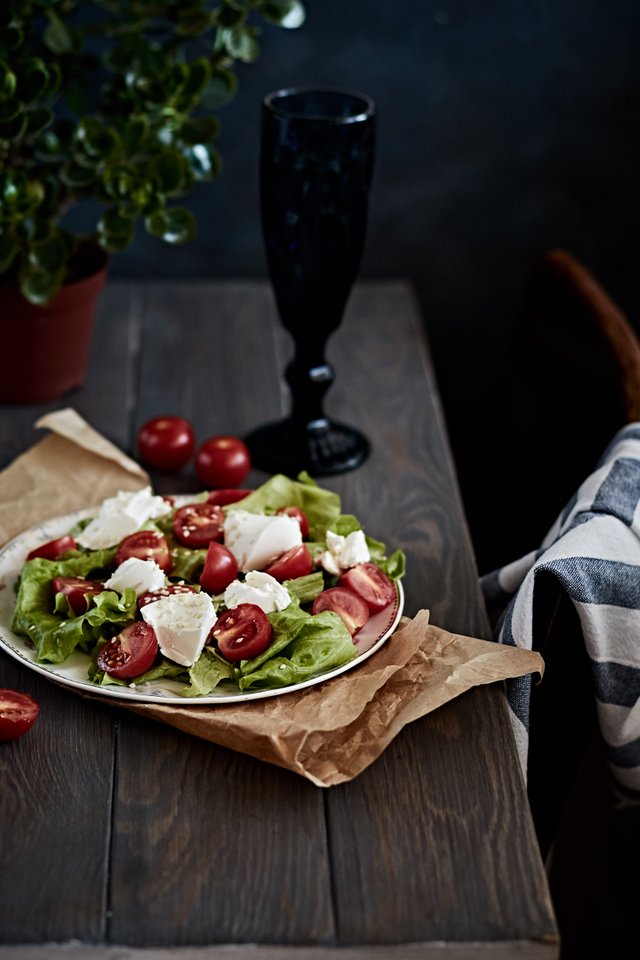 For this type of salad, I always choose soft cottage cheese, which can be easily put with a spoon. In the process of tasting the salad, you can easily mix the cottage cheese with fresh greens and tomatoes.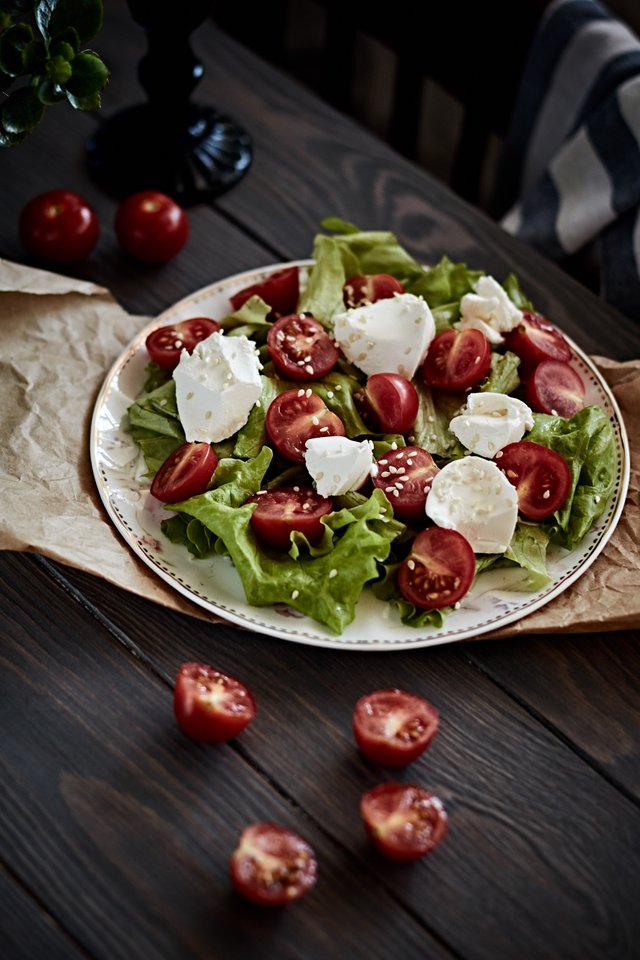 At the very end, I added a little sesame for a more refined taste. Enjoy!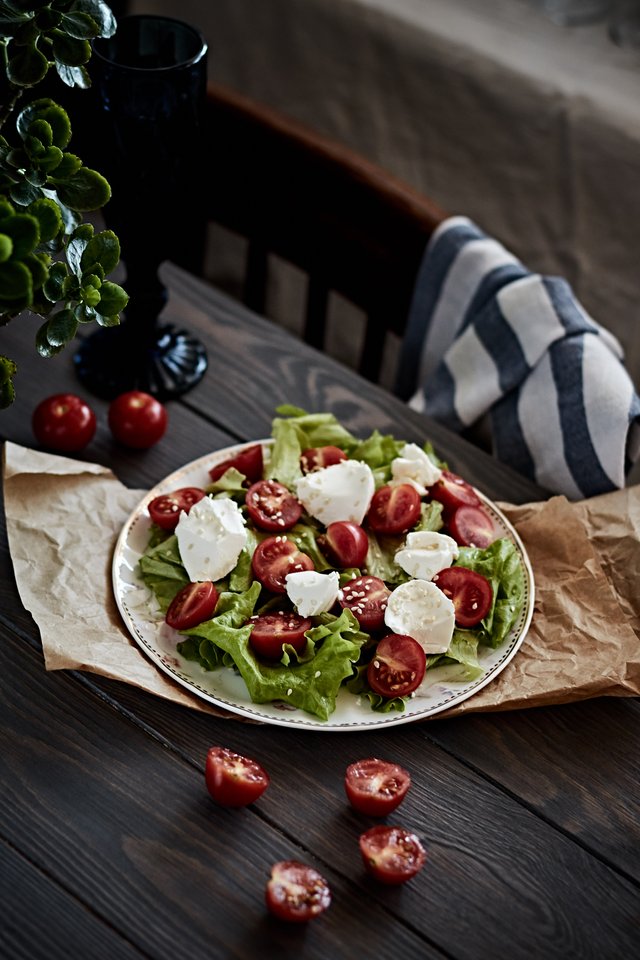 Ingredients:
5-6 small tomatoes
bunch of fresh greens
100 g cottage cheese
1 tbsp. spoon sesame
a pinch of salt
Directions:
Rinse fresh greens and tomatoes under running water. Fresh greens cut into several equal parts. Small tomatoes cut in half.
At the beginning, put fresh greens on the plate. Then add tomatoes and cottage cheese.
At the end of the salad sprinkle with sesame and add a little salt.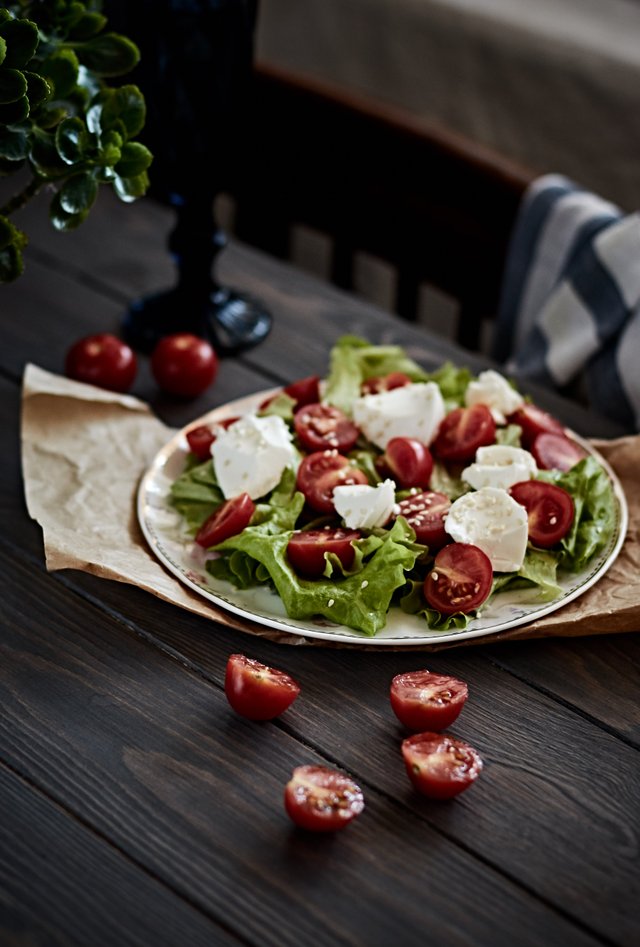 ---