It has been more than a year since I discovered Steem's blockchain and I learned a lot, about Steem of course its technical and social functioning. As well as on the world of cryptomonnaies, about the subjects that affect me, as you may have noticed if you read some of my articles (nature, ecology, plant cultivation, health and food) but also on subjects that I was much less familiar with such as communication, "marketing" and project construction.
If you read articles by authors like @exyle, @taskmaster4450, @tarazkp and many others, you must surely have the feeling that things are moving very fast ! Of course, it is very complicated to capture the global picture of an entity as big as this blockchain already, but by having the right "antennas" it is possible to see most of the updates and new projects that are launched here.
One of the first available and effective tools is YOU ! Invest carefully in projects that seem fair and have potential for future growth, but above all, invest in yourself ! Get involved, engage with others, it took me far too long to understand this ! The presence of communities and tribes and in my opinion really essential, I had the chance to join those of @cleanplanet, @ecotrain, @earthtribe, @freedomtribe, @naturalmedecine and many others. It's so nice to get to know people according to our common interests !
Now, I want to continue to share with you articles on topics that I am passionate about and that I hope will also interest you ! But I would also like to get more involved in some of the projects that already exist and I have been thinking for more and more time about setting up a project related to nature that has its foundations both in Steem and in physical and daily life. Building an additional bridge at my range :) A world association/organization for the protection, information and actions relating to nature and the environment. Your views on this are of course welcome !
I am particularly looking forward to the implementation of the HF21 on August 27th and this shift towards the 50/50 between rewards and curative efforts, I can feel this change to new Steem ! And you, what do you think ?
Keep interested every day in new and existing projects, engage with others and whatever the price of Steem, stay motivated! (moreover it is a great opportunity to acquire more Steem !!!)
I hope you were interested in this article, if so I would be deeply grateful for any support !
I will gladly read and answer all your comments :)
Steem On
yours,
@anttn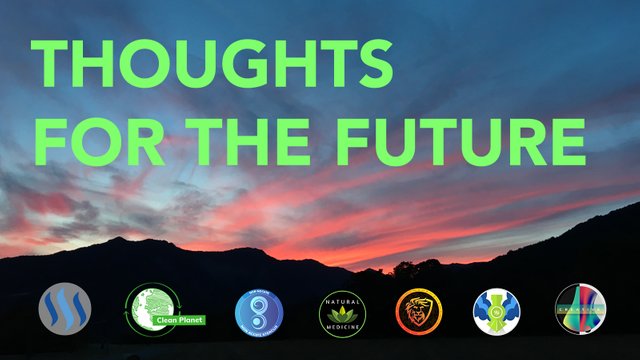 Cela fait plus d'un an que j'ai découvert la blockchain de Steem et j'ai appris beaucoup, beaucoup de choses, sur Steem bien-sûr son fonctionnement technique et social. Ainsi que sur le monde des cryptomonnaies, à propos des sujets qui me touchent, comme vous avez pu le remarquer si vous lisez certains de mes articles (la nature, l'écologie, la culture des plantes, la santé et la nourriture) mais aussi sur des sujets que je maîtrisait beaucoup moins comme la communication, le « marketing » et la construction d'un projet.
Si vous lisez les articles d'auteurs comme @exyle, @taskmaster4450, @tarazkp et bien d'autres encore, vous devez sûrement avoir le sentiment que les choses avancent très vite ! Bien-sûr, c'est très compliqué de capter l'image globale d'une entité aussi grande déjà que cette blockchain, mais en ayant les bonnes « antennes » c'est possible de voir la plupart des updates et nouveaux projets qui sont lancés ici.
Un des premiers outils disponibles et efficaces c'est VOUS ! Investissez soigneusement dans des projets qui vous semble juste et ayant une potentielle croissance future mais avant tout, investissez en vous-même ! Impliquez vous, engagez avec les autres, j'ai mis beaucoup trop de temps avant de comprendre cela ! La présence des communautés et tribes et à mon sens réellement primordiale, j'ai eu la chance de rejoindre celles de @cleanplanet, d'@ecotrain, @earthtribe, @freedomtribe, @naturalmedecine et bien d'autres. C'est tellement plaisant d'apprendre à connaître des gens suivant nos centres d'intérêt communs !
Maintenant, je veux continuer à partager avec vous des articles sur des sujets qui me passionnent et qui je l'espère vous intéresseront aussi ! Mais je voudrais aussi m'impliquer plus dans certains projets déjà existants et je pense depuis de plus en plus de temps à monter un projet en rapport avec la nature qui ai ses bases à la fois sur Steem et dans la vie physique et quotidienne. Construire un pont supplémentaire :) Une association/organisation mondiale de protection, information et actions relatives à la nature et à l'environnement. Vos points de vue à ce propos sont les bienvenus bien évidemment !
J'attends avec une impatiente toute particulière la mise en place de la HF21 le 27 août prochain et ce shift vers le 50/50 entre récompenses et efforts de curations, je sens bien ce changement ! Et vous, qu'en pensez vous ?
Continuez à vous intéresser chaque jour aux nouveaux projets ainsi qu'aux déjà existants, engagez avec les autres et quoi que soit le prix du Steem, restez motivés ! (de plus c'est une formidable occasion d'acquérir plus de Steem !!!)
J'espère que cet article vous aura intéressé, si oui je vous serai profondément reconnaissant pour tout support !
Je lirai et répondrai avec plaisir tous vos commentaires :)
Steem On
vôtre,
@anttn