Today's news in Peshawar Most of the people are facing the load shedding problem and they are not allowing the power to the main villages as they are doing very bad efforts against the power supply of the electricity they have been fighting hard for the the power from last few weeks .
The main village of the Ring road side the Kharan Kwani people are doing effort to make sure that they get the power in the 24 Hours for almost 16 Hours but they are getting the power for only 5 hours daily as they are the power thief in the city these days so the Govt is not responsible to make sure that they will get the power for more hours.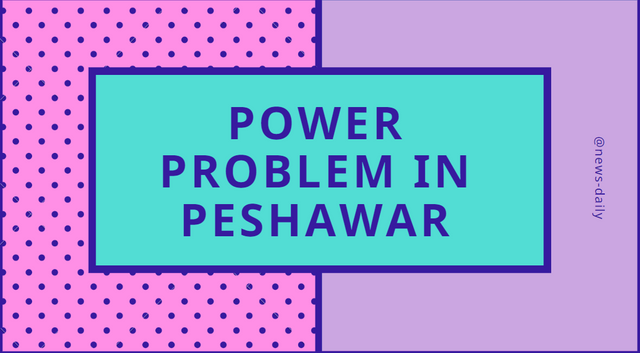 If they are not giving the feedback good to the PESCO so they will never get a one dollar cost of power to there homes and the shops there are almost more than 1000 shops and hardly few of then will be able to pay back to the PESCO and the rest are the robbers of the power and they used million of money electricity and they are not giving any thing back.
---
---
The Govt rules here is that they are getting all the information from the main city that which city is giving how much return to the Pesco and they are not allowing that much power back t the city , if they are not.
The local resident are complaining that they are not getting power for hours so they are not faulty for this i am saying that if you rob the power and not pay back to the Govt you will never get the power for more than few hours daily how much is the losses on that link they will give you low power in 24 hours bases .