News Summaries from the WantToKnow.info Archive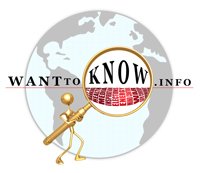 Mainstream media often buries important news stories. PEERS is a US-based 501(c)3 nonprofit that finds and summarizes these stories for WantToKnow.info's free weekly email newsletter and website. Explore below key excerpts of revealing news articles from our archive that were published on today's date in previous years. Each excerpt is taken verbatim from the major media website listed at the link provided. The most important sentences are highlighted. If you find a link that no longer works, please tell us about it in a comment. And if you find this material overwhelming or upsetting, here's a message just for you. By educating ourselves and spreading the word, we can and will build a brighter future.
---
Leftist Jeremy Corbyn elected leader of Britain's Labour Party
Published on this day in 2015, by Washington Post
Original Article Source, Dated 2015-09-12
Jeremy Corbyn's stunning transformation from perennial leftist rebel to leader of Britain's Labour Party upended British politics Saturday. The Corbyn victory represented an extraordinary rebuke to Labour's more centrist powers-that-be, especially to former prime minister Tony Blair, who had campaigned vigorously against Corbyn. But interventions from Blair and other party heavyweights apparently did little to halt Corbyn's momentum and may have even backfired. In a fiery victory speech, Corbyn vowed to combat society's "grotesque inequality" and make Britain a more humane country. Corbyn has often bucked the Labour leadership on critical issues — including the vote to authorize the Iraq war — and his message resonated among Labour voters who believe their party has been reduced to a pale imitation of the Tories, especially as it lurched to the center under Blair. He has previously called for Britain to leave NATO, favors unilateral nuclear disarmament and champions the nationalization of vast sectors of the economy. He has also said that he will apologize on behalf of Labour for the Iraq invasion and that Blair could face war-crimes charges. In Britain ... voters on both ends of the spectrum are looking for alternatives to the traditional power-brokers. "This isn't just a leftist phenomenon. It's a populist phenomenon," [Queen Mary University professor Tim] Bale said. "It's the idea that voters are fed up with politics as usual and an elite that's compromised."
Note: Read the complete summary and notes here
---
On Flight 77: 'Our Plane Is Being Hijacked'
Published on this day in 2001, by Washington Post
Original Article Source, Dated 2001-09-12
About an hour after takeoff from Dulles International Airport yesterday morning, Flight 77, a Boeing 757 headed for Los Angeles with 64 people aboard, became a massive missile aimed at the White House. The target would change suddenly, but the symbolism was equally devastating. The diving plane carved out a massive chunk of the Pentagon. The unidentified pilot executed a pivot so tight that it reminded observers of a fighter jet maneuver. The plane circled 270 degrees to the right to approach the Pentagon from the west, whereupon Flight 77 fell below radar level, vanishing from controllers' screens. Aviation sources said the plane was flown with extraordinary skill, making it highly likely that a trained pilot was at the helm, possibly one of the hijackers. Someone even knew how to turn off the transponder, a move that is considerably less than obvious.
Note: Read the complete summary and notes here
---
Fossils From Animals And Plants Are Not Necessary For Crude Oil And Natural Gas, Swedish Researchers Find
Published on this day in 2009, by Science Daily
Original Article Source, Dated 2009-09-12
Researchers at the Royal Institute of Technology (KTH) in Stockholm have managed to prove that fossils from animals and plants are not necessary for crude oil and natural gas to be generated. The findings are revolutionary since this means, on the one hand, that it will be much easier to find these sources of energy and, on the other hand, that they can be found all over the globe. "Using our research we can even say where oil could be found in Sweden," says Vladimir Kutcherov, a professor at the Division of Energy Technology at KTH. Together with two research colleagues, Vladimir Kutcherov has simulated the process involving pressure and heat that occurs naturally in the inner layers of the earth, the process that generates hydrocarbon, the primary component in oil and natural gas. According to Vladimir Kutcherov, the findings are a clear indication that the oil supply is not about to end, which researchers and experts in the field have long feared. He adds that there is no way that fossil oil, with the help of gravity or other forces, could have seeped down to a depth of 10.5 kilometers in the state of Texas, for example, which is rich in oil deposits. As Vladimir Kutcherov sees it, this is further proof, alongside his own research findings, of the genesis of these energy sources – that they can be created in other ways than via fossils. This has long been a matter of lively discussion among scientists. "There is no doubt that our research proves that crude oil and natural gas are generated without the involvement of fossils. All types of bedrock can serve as reservoirs of oil," says Vladimir Kutcherov.
Note: Read the complete summary and notes here
---
The World's Most Wanted Man
Published on this day in 2009, by Daily Express (One of the UK's largest-circulation newspapers)
Original Article Source, Dated 2009-09-12
Thousands of troops from countries including Britain, America, Afghanistan and Pakistan search relentlessly for him. Dozens of CIA agents have no other mission than working day after day on his capture. Yet eight years after the 9/11 outrage on the Twin Towers of New York and the Pentagon in Washington, no one has come close to laying a finger on Osama Bin Laden. Ever since that day when nearly 3,000 people were murdered, America has wanted the leader of al Qaeda dead or alive. But there is a compelling argument, put forward by a respected American academic, that Bin Laden was killed eight years ago. Professor David Ray Griffin, who has written authoritative books on the 9/11 attacks, believes the US has kept the Bin Laden myth alive to bolster the war against terror in Afghanistan and Iraq. What is truly astonishing is that despite an army of investigators, a practically limitless budget and an immense £15million bounty on his head, so little is known about what has actually happened to Bin Laden. In his new book Osama Bin Laden: Dead Or Alive?. "There's much evidence which points to the conclusion that Osama Bin Laden is no longer alive," Prof Griffin insists. "We have had no credible intelligence on Bin Laden since 2001." On Christmas Day 2001, Pakistan's Observer newspaper carried a report of Bin Laden's funeral, saying he died a natural and quiet death. "The major pretext for the war in Afghanistan is the expressed need to prevent Osama Bin Laden and his followers attacking the West again. This pretext would be removed by convincing evidence that Bin Laden is dead. Such evidence exists," [said Prof. Griffin.].
Note: Read the complete summary and notes here
---
A Year After a Cataclysm, Little Change on Wall St.
Published on this day in 2009, by New York Times
Original Article Source, Dated 2009-09-12
Wall Street lives on. One year after the collapse of Lehman Brothers, the surprise is not how much has changed in the financial industry, but how little. Backstopped by huge federal guarantees, the biggest banks have restructured only around the edges. Employment in the industry has fallen just 8 percent since last September. Only a handful of big hedge funds have closed. Pay is already returning to precrash levels, topped by the 30,000 employees of Goldman Sachs, who are on track to earn an average of $700,000 this year. Nor are major pay cuts likely, according to a report last week from J.P. Morgan Securities. Executives at most big banks have kept their jobs. Financial stocks have soared since their winter lows. Banks still sell and trade unregulated derivatives, despite their role in last fall's chaos. Radical changes like pay caps or restrictions on bank size face overwhelming resistance. Even minor changes, like requiring banks to disclose more about the derivatives they own, are far from certain. Regulators and lawmakers have spent most of the last year trying to save the financial industry, rather than transform it. In the short run, their efforts have succeeded. Citigroup and other wounded banks have avoided bankruptcy, and the economy has sidestepped a depression. But the same investors and economists who predicted, and in some cases profited from, the collapse last fall say the rescue has come at an extraordinary cost. They warn that if the industry's systemic risks are not addressed, they could cause an even bigger crisis — in years, not decades. Next time, they say, the credit of the United States government may be at risk.
Note: Read the complete summary and notes here
---
The George W. Bush White House 'Lost' 22 Million Emails
Published on this day in 2016, by Newsweek
Original Article Source, Dated 2016-09-12
Between 2003 and 2009, the Bush White House "lost" 22 million emails. This correspondence included millions of emails written ... when the Bush administration was ginning up support for what turned out to be a disastrous war in Iraq with false claims that the country possessed weapons of mass destruction (WMD). Most troubling, researchers found a suspicious pattern in the White House email system blackouts, including periods when there were no emails available from the office of Vice President Dick Cheney. In 1978, Congress passed the Presidential Records Act (PRA), which mandated that all presidential and vice presidential records ... be preserved and that the public, not the president, owned the records. Bush administration emails could have aided a special prosecutor's investigation into a White House effort to discredit a diplomat who disagreed with the administration's fabricated Iraq WMD evidence. Special Prosecutor Patrick Fitzgerald, who was brought in to investigate that case, said ... potentially relevant emails sent by aides in Cheney's office were in the administration's system but he couldn't get them. The supposedly lost emails also prevented Congress from fully investigating, in 2007, the politically motivated firing of nine U.S. attorneys. When the ... Senate Judiciary Committee subpoenaed related emails, Bush's attorney general, Alberto Gonzalez, said many were inaccessible or lost on a nongovernmental private server run by the RNC.
Note: Read the complete summary and notes here
---
Reborn
Published on this day in 2006, by The Guardian (One of the UK's leading newspapers)
Original Article Source, Dated 2006-09-12
We have always been told there is no recovery from persistent vegetative state - doctors can only make a sufferer's last days as painless as possible. But is that really the truth? Across three continents, severely brain-damaged patients are awake and talking after taking ... a sleeping pill. Brain-damaged patients are reporting remarkable improvements after taking a pill that should make them fall asleep but that, instead, appears to be waking up cells in their brains that were thought to have been dead. No one yet knows exactly how a sleeping pill could wake up the seemingly dead brain cells, but [researchers] have a hypothesis. After the brain has suffered severe trauma, a chemical known as Gaba (gamma amino butyric acid) closes down brain functions in order to conserve energy and help cells survive. However, in such a long-term dormant state, the receptors in the brain cells that respond to Gaba become hypersensitive, and as Gaba is a depressant, it causes a persistent vegetative state. It is thought that during this process the receptors are in some way changed or deformed so that they respond to zolpidem differently from normal receptors, thus breaking the hold of Gaba. This could mean that instead of sending patients to sleep as usual, it makes dormant areas of the brain function again and some comatose patients wake up.
Note: Read the complete summary and notes here
---
With best wishes for a transformed world,
Mark Bailey and Fred Burks for PEERS and WantToKnow.info