What to remember from the attack in Egypt that killed at least 235 people
Terrorists attacked a mosque on Friday, November 24, in northern Sinai during the weekly prayer.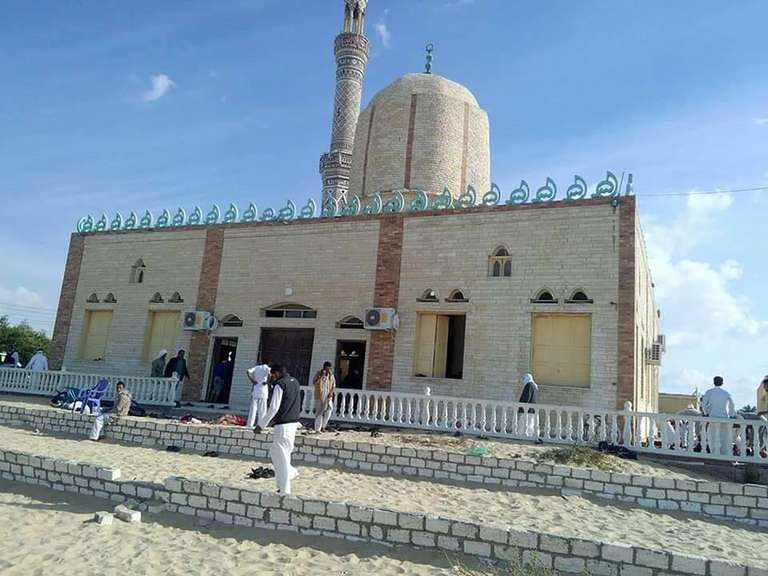 Malgré des circonstances encore floues, les témoins ont décrit l'action d'un groupe armé qui aurait provoqué une explosion à l'intérieur de l'édifice, avant de tirer sur les fidèles pendant la grande prière hebdomadaire.
Le président égyptien, Abdel Fattah Al-Sissi, a réagi avec fermeté et a promis une « réponse brutale », alors que l'attaque n'a pas été revendiquée. Il a instauré trois jours de deuil national.
L'armée de l'air « a détruit plusieurs véhicules utilisés dans l'attaque » et « ciblé plusieurs sites terroristes contenant des armes et des munitions », a annoncé, dans la nuit de vendredi à samedi, le porte-parole des forces égyptiennes, Tamer el-Refaï.
In October 2015, a bombing claimed by the Egyptian branch of the Islamic State (IS) killed the 224 passengers on a Russian plane after taking off from Sharm El Sheikh International Airport, a seaside resort of South Sinai.