I had deliberately opted to not post about this topic in the spirit of 'not making stupid people famous' - however, this needs be shared now for deeper reasons than were first clear.
A so called 'anti vegan' activist has been turning up at events in Britain with various dead animals, eating them raw as confused passers by look on - generally concerned for his mental wellbeing. He has claimed that 'vegans are lacking nutrition' and that he is effectively trying to save them. In reality, what happened was that even meat eaters who walked by thought he was insane and began questioning their own decision to eat meat. My friend Paul, Hench Herbivore on Youtube - a Vegan physical trainer, nutritional therapist and body builder - has already made a great response video to @sv3rige (the online name of this animal extremist meat eater), it's at the end of this post and is definitely worth watching.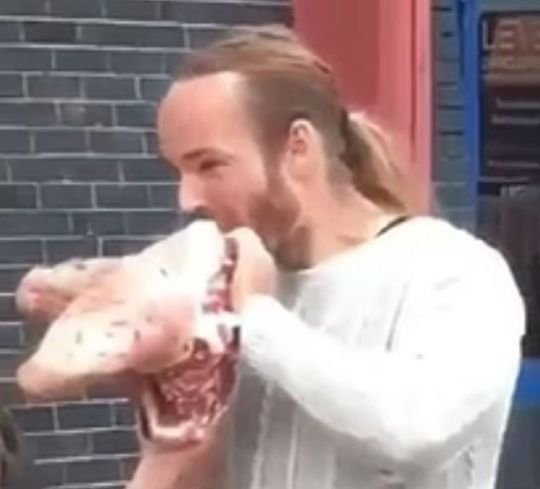 Today, though, the Metro newspaper has exposed that @sv3rige is actually a guy called 'Gatis Lagzdins', originally from Latvia who has a clear history of mental health issues - possibly psychopathy.
It has now emerged that in 2006, a 16-year-old Gatis armed himself with two knives and attacked classmates at his school in Latvia.
He stabbed and injured two boys and a girl inside his classroom, and attacked a third boy as he ran for safety, according to reports. Latvian police said they found him sitting in front of a computer after the attack with the two knives beside him. All four victims were taken to hospital where they were treated for light injuries.
source: Metro
For those who don't know, if you look up 'Psychopathy' in the the clinical diagnosis manual for mental health (US version), there are key indicators and requirements needing to be met to define someone as psychopathic. I am not a qualified mental health doctor and I don't have Gatis here to communicate with and to make an accurate assessment. However, harming animals (and clearly also the human animal) as a child is one of the key indicators. Being in denial of facts, such as the fact that it is entirely scientifically proven that a balanced vegan diet allows humans to receive all the nutrition that they need - is also a core cause of many mental illnesses.
I feel that the truth always comes to light eventually and actually, truth IS light. In this case, the facts about the psychology of meat eaters are being exposed for the world to see and finally understand. 'Meat' is not 'just a dietary choice', it is the result of violence and murder, period.
Paul's video response is well balanced and well worth your time:
Wishing you well,
Ura Soul
---
You Can Vote For Me As A Steem Witness!
Click the big black button below: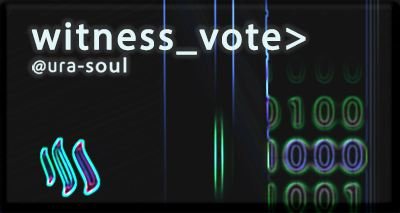 View My Witness Application Here
View Some of My Witness Related Posts

(Witnesses are the computer servers that run the Steem Blockchain.
Without witnesses there is no Steem, Steemit, DTube, Utopian or
Busy... You can really help Steem by making your 30 witness votes count!)

---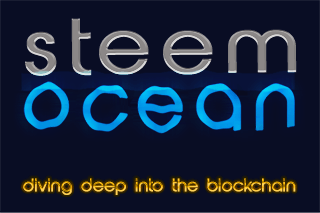 Find out your voter rank position at steemocean.com!
---

---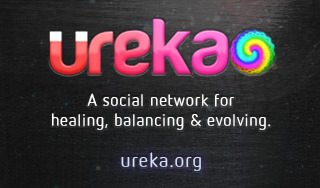 I run a social network too!