Real Housewife Alumna Uses Fame and Fortune to Aid Puerto Rico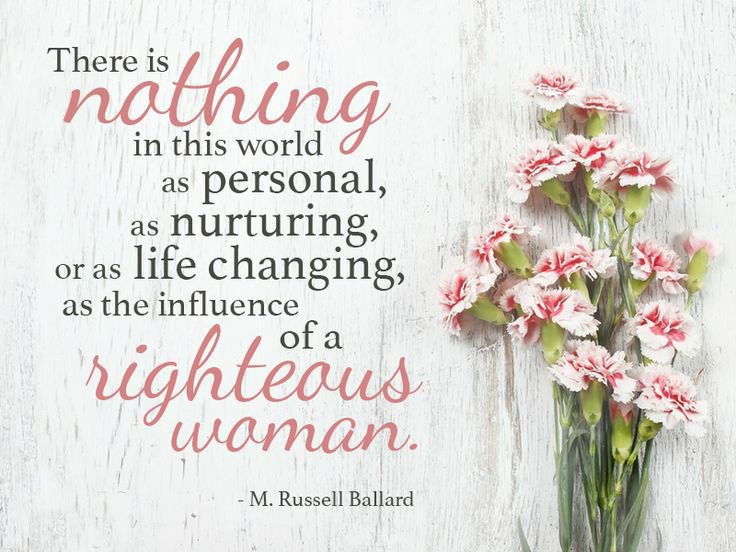 Source: Daily Kos (quote from M. Russell Ballard Quote)
Amid the disheartening news reports about the Trump Administration's malfeasance in aiding Puerto Rico after the hurricane, I found an article on The Daily Kos about Bethenny Frankel, a former Real Housewives star, who is using her money and influence to raise millions of dollars for Puerto Rico. The amazing Ms. Frankel continues to organize a mammoth relief effort—personally supervising the transport of food, water, and other supplies.
Below are excerpts from the article, Bettheny Frankel leads by example and HUMILIATES both Donald Trump and FEMA?, written by Victor Klemperer Respawned

Until last week, I had no idea who Bethenny Frankel was. I don't watch Reality TV. But this woman has my attention now. So far, she chartered not 1, not 10, but 30 planes, filled them with supplies and delivered them to Puerto Rico. FEMA take notes!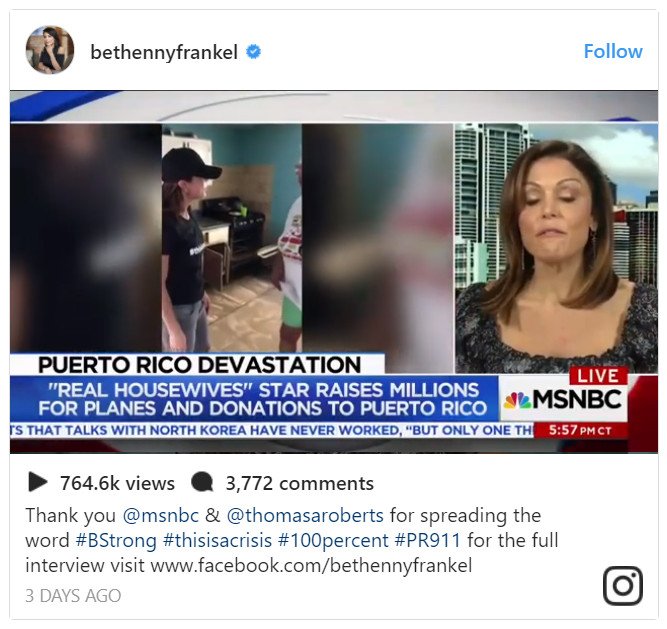 She estimates that is about 3 million dollars worth of supplies. FREE. Donated. Loaded on to the plane, flown down to Puerto Rico, and taken off the plane. She is now ramping up to get 20 million dollars worth of relief to Puerto Rico and the Virgin Islands. She is moving into cargo planes and working with Carnival Cruise Line.
She did mention at least one person who helped her (YaY Nicole from Dallas!!!!) but I wanted to broadcast the groups she mentioned in case anyone is looking for a group to donate to that is making a real difference.
She may be Wonder Woman, but she isn't doing this alone. It really does take a village. She has gotten help from the following groups:

Global Empowerment Mission

and her own nonprofit: B Strong Disaster Relief
Bethenny Frankel is changing lives in Puerto Rico, not because she is Puerto Rican (she's a Jewish girl from New York), not because she is building a brand, not because she is looking for a tax dodge, not because she is running a scam. She is doing it for the noblest of reasons. She saw a need she could fill. She saw people suffering and she marshaled considerable resources to make a difference. What she is engaged in is known as Tikkun..., literally "healing the world." That is one of the most noble things anyone can ever hope to do in this life.

In Hebrew, Bethenny is a Tzaddik..., a righteous person. Javanka, in contrast, would be considered a Shanda ..., a disgrace. May God bless Javanka with the realization they must do better. Be like Bethenny. I'm not even going to waste the keystrokes talking about Ivanka's daddy. He's meshugenah.

Attributions: