Russia's Largest Bank Adopts Blockchain, Develops App for Conversational Commerce
Russia's largest bank Sberbank has announced the developing and testing of a new mobile application for conversational commerce - Sberbank Messenger.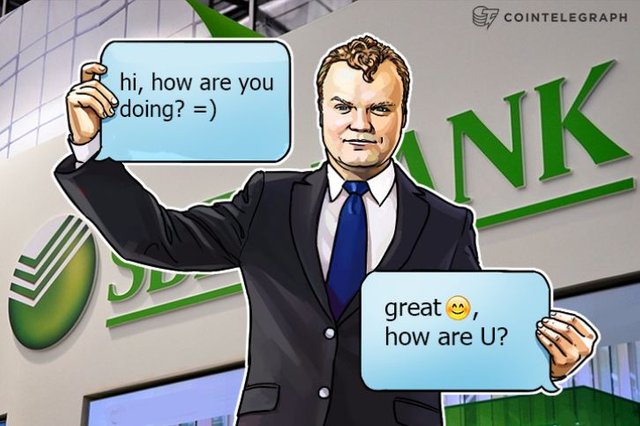 Summary
Sberbank Messenger, developed by Sberbank, represents a multifunctional platform for both financial transactions and communications. It allows seamless interaction for a variety of users including business and personal communications and all in one app available for mobile devices.
The app offers its users several functions to run a smart search which is grounded on two types of technologies, interest area and information about the user based mainly on data from previous transactions.
Sberbank' developers prioritized data security and safety and in doing so has introduced the first online banking mobile application with a built-in antivirus component.
Checkpoints incorporated into the Sberbank Messenger's security include a thorough moderation process, feedback and rankings, along with blockchain technology integration which helps secure the platform from scamming or fraud risk.
Full Article
http://cointelegraph.com/news/russias-largest-bank-adopts-blockchain-develops-app-for-conversational-commerce