I Like iPhone With Home Button and Big Screen - Trump
Apple launched its new iPhone series last month. This series has been launched with many upgraded features compared to all previous series. Let us tell you that since the iPhone X launched in 2017, the company has removed the home button from its devices. US President Donald Trump said he was not happy with the removal of the home button for the new iPhones. Trump also tweeted that he called Apple CEO Tim Cook and said how well iPhones' home buttons were.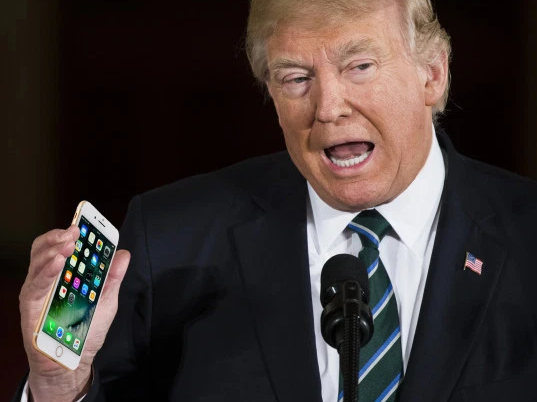 [Image Source}(https://nypost.com/2017/03/20/trump-is-firing-off-tweetstorms-from-an-iphone-now/)
The iPhones home button was a trademark for all models prior to 2017. When the company's former CEO Steve Jobs launched the iPhone in 2007, all models launched from 2016 to 2016 have a Home button. The company added swipe control by removing this home button from the model iPhone X launched in 2017. After the iPhone X, the Home button was also not given in the iPhone XR, iPhone XS and iPhone XS Max launched last year. At the same time, swipe control has also been given in the iPhone 11 series launched this year.
Thanks for reading,
Satya
@sp1652169