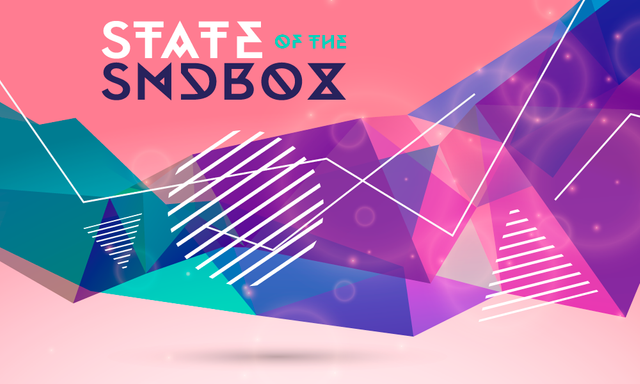 State of the Sndbox is a weekly newsletter that provides the latest in Sndbox activities, projects, and provides the best resources in creative empowerment for the Steemit community. To get up-to-date on all of our development throughout the week, be sure to follow us @sndbox.
Image by contest winner @gabynnette
This Week in the Sndbox
---
Welcome to the 55th State of the Sndbox newsletter! This past week, we launched our sndbox blog, published our 2nd Weekly Question challenge, wrapped up the final week of the Crypto Renaissance Exhibition in Brooklyn! We also had a revival of our Crypto Art & Design Challenge with @fundition and gave you a peek into our gallery exhibition's final blockchain art workshop with @dadanyc.
For a more thorough breakdown of what our community has been up to, be sure to browse through the @sndbox feed.
Launch of the Educational + Exploratory Journal that is the Sndbox Blog
---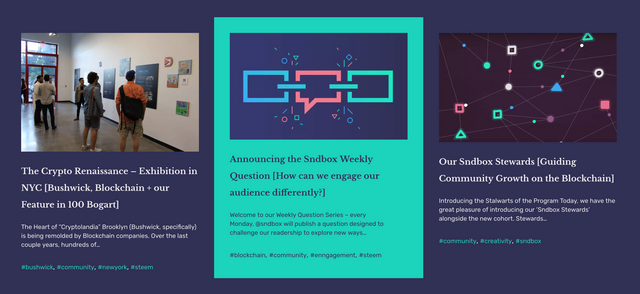 Take a virtual tour of our shiny new blog powered by @steempress.
sndbox.blog organizes Steem educational resources for newbie onboarding on Steemit, contains Cohort member work announcements and showcases developments across the incubator as well as major milestones and sections diving deep into the different faces and missions of Sndbox and its community.
Start your tour here.

Crypto Art & Design Challenge - Fundition

---
We just wrapped up our crypto art and design challenge on Friday, stay tuned for the results!
This weekly challenge is for artists, graphic designers and creatives to select a famous artist or style and in that art form, re-imagine the logo of Steem DApp, @fundition, in the most creative way possible. The results were overwhelming and incredibly creative! Our team will be sharing the winners with you very soon.
View the @fundition Crypto Art and Design Challenge Guidelines here.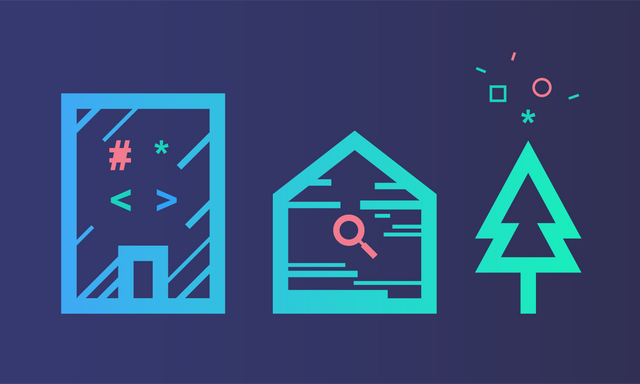 Sndbox Asks - Who are your Blockchain Neighbors?
---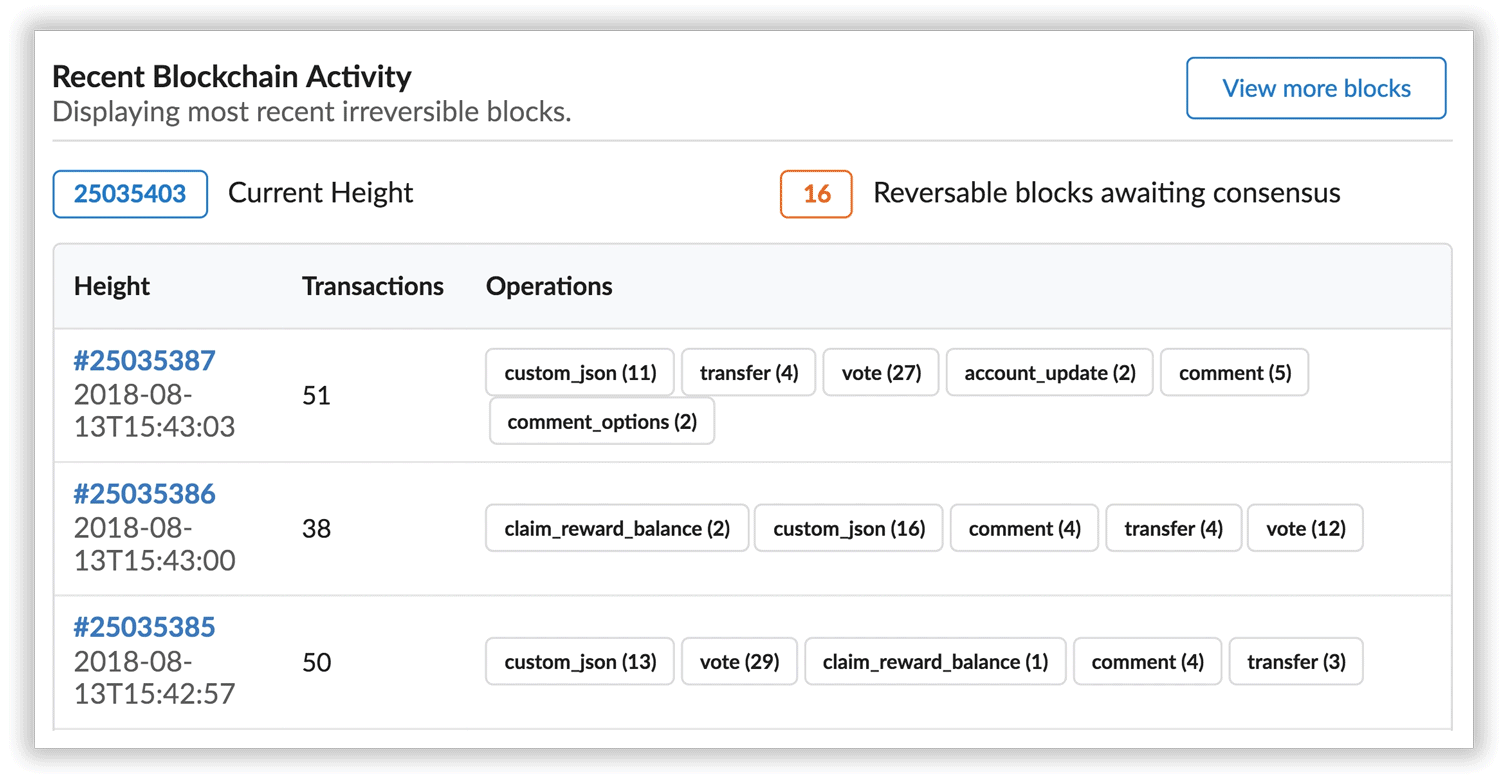 We start our week with a question designed to challenge and explore new ways of engaging the Steem blockchain.
The #myblock challenge ignites one's curiosity about how the Steem blockchain organizes clusters of data and records the activities by all Steemians. Explore the chain of 25 million blocks by digging into the data that makes up a post, the witness that minted the block it was on, and the neighbors or other posts by other Steemians that are residing in the same block. You can see it for yourself and watch the blockchain action real time on steemdb!
This #myblock challenge for the curious Steemian is a fun way to engage and expand your Steemit community, read more on how to take part, here.
The Crypto Renaissance Exhibition - Blockchain Art Workshop Recap
---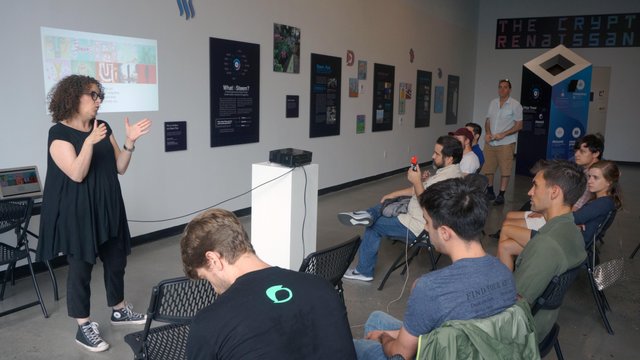 The Crypto Renaissance Exhibition that ran from July 20 up until August 15 is a free and public exhibition at the 1st Floor Gallery of 100 Bogart Street in Brooklyn. The exhibition welcomed New Yorkers and others to learn about the Steem blockchain, the world of crypto, and immediately begin converging their creative work with the Steem ecosystem.
For the entire course of the exhibition, we held weekly workshops on everything about the Steem Blockchain. Last Saturday, New Yorkers met with @dadanyc to learn more about their blockchain journey and their growing Steemit community as well. Afterwards, gallery visitors flexed their creative muscles with an interactive art workshop.
Check out the stream of creativity during the workshop in this post.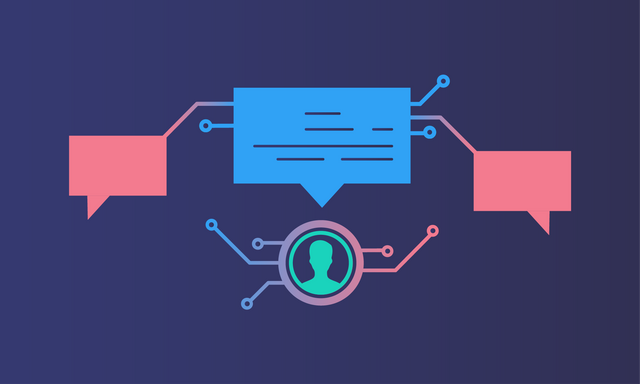 Increasing Community Exposure
---
Beginning this week Sndboxers will be tasked with 1 article per month (published via @sndbox) in response to our 4-month syllabus. These articles will be a strategy for incubatees to broadcast their ideas, develop projects, call for participation and to build new audiences. We believe that this new approach will better engage both incubatees and the projects that they are a part of.
Click here to learn more.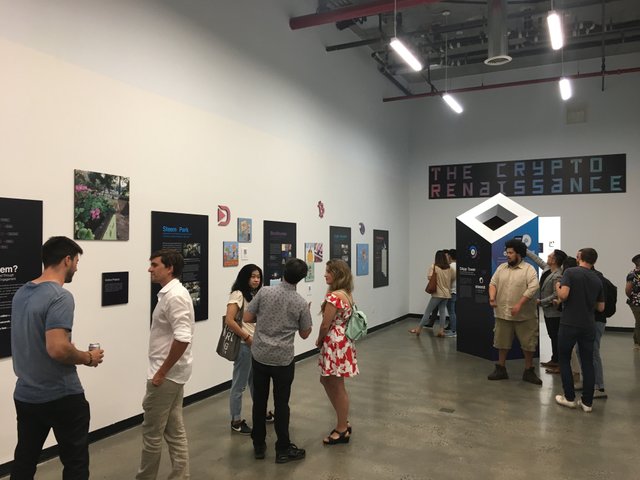 Final Week of The Crypto Renaissance!
---
This was the final week of the Crypto Renaissance Exhibition in Brooklyn. It was a whirlwind of a month, complete with activities, workshops, presentations and tours. We were thrilled with the turnout and amazing creativity that came out of the show. Our @fundition campaign for the exhibition wraps up on Monday, so stay tuned for a video and summary post about the project!
---
A warm thanks to @sndbox's SoTS guest author; @luvabi.
---

Empower artists, writers, musicians, non-profits and community initiatives - delegate Steem Power to @sndbox (using the links below) or follow our curation trail. Learn more about Sndbox - watch our introduction, here.
---
Help us spread the word. Follow our Twitter, YouTube Channel, and our magazine, The Creative Crypto / @creativecrypto!
---
Thank you for reading this week's State of the Sndbox.
Be sure to follow for all of our daily posts and weekly newsletter.