House prices would plummet in no-deal Brexit, says Carney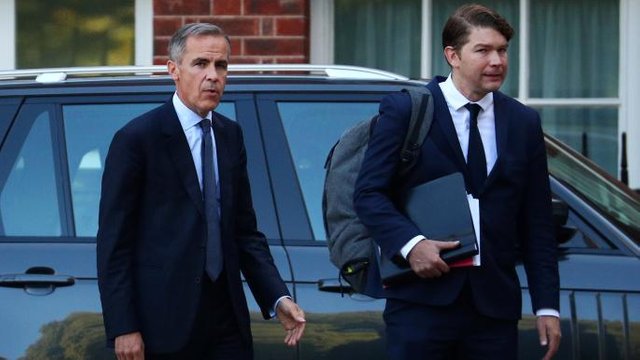 Mark Carney, left, leaving Downing Street today, where he briefed the cabinet on the Bank of England's preparations for Brexit
HANNAH MCKAY/REUTERS.
House prices would fall by 35 per cent over three years following a chaotic no-deal Brexit, according to a briefing given by Mark Carney to the cabinet today.
The governor of the Bank of England told senior ministers that spiralling mortgage rates would crash the housing market in a stark presentation. He was briefing them on the Bank's preparations to cope with the aftermath of leaving the European Union without a full withdrawal deal next March.
He outlined Bank of England modelling on the consequences of the EU agreeing a skeleton deal, one in which a few ad hoc arrangements are struck and a worst case chaotic exit.
https://www.thetimes.co.uk/edition/news/house-prices-would-plummet-in-no-deal-brexit-says-carney-csgr9j0hj