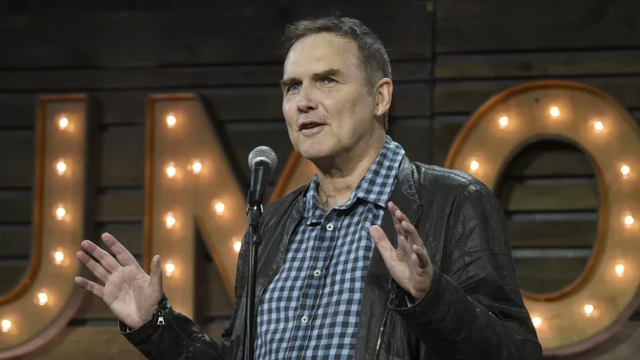 Norm Macdonald is weathering the aftermath from questionable #MeToo remarks he made amid a meeting.
In an ongoing talk with The Hollywood Reporter, the entertainer said something regarding the #MeToo development and the subsequent aftermath of sexual unfortunate behavior allegations.
"I'm cheerful the #MeToo development has backed off a smidgen," Macdonald said. "It used to be, "One hundred ladies can't be lying." And then it progressed toward becoming, "One lady can't lie." And that moved toward becoming, "I trust all ladies." And then you're similar to, "What?" Like, that Chris Hardwick fellow I truly thought got the limit end of the stick there."
Hardwick was suspended from his TV facilitating gig by AMC after he was blamed by an ex for sexual and psychological mistreatment. He has denied the charges.
Macdonald likewise discussed the contention encompassing his companions Roseanne Barr and Louis C.K.
Barr was let go from the ABC reboot of her prevalent "Roseanne" arrangement after she sent a progression of supremacist tweets and Louis C.K. a year ago admitted to assertions of sexual unfortunate behavior made against him by five ladies.
Macdonald told THR "Roseanne was so separated [after her show's reboot was canceled] that I inspired Louis to call her, despite the fact that Roseanne was difficult for Louis before that."
"In any case, she was simply so broken and simply crying continually," Macdonald said. "There are not very many individuals that have experienced what they have, losing everything in multi-day. Obviously, individuals will go, 'Shouldn't something be said about the casualties?' But, guess what? The casualties didn't need to experience that."
Barr gave Macdonald his first occupation in Hollywood and he was an author on her reboot.
On Tuesday "The Tonight Show with Jimmy Fallon" apparently dropped Macdonald's arranged appearance to advance his new Netflix arrangement "Norm Macdonald Has a Show" which is set to make a big appearance this week.