British Betrayal of Hong Kong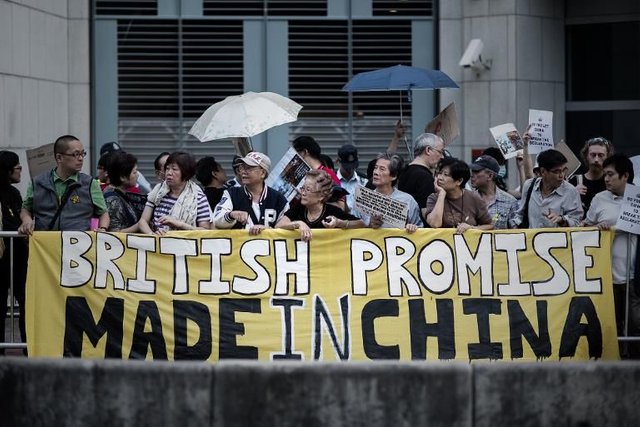 What a long yesteryear between the British Empire and the Chinese Dynasty. The English Crown used the Opium Wars to subjugate the Red Dragon and keep it at bay. A brief summary of the East India Company and the HSBC Bank: Secret Origins To Laundering The World's Drug Money is crucial to understand the role of the City of London in establishing a global trading cartel.
"As the opium and other trade with China expanded, Britain's new territory of Hong Kong became a major imperial commercial center. The opium dealers gathered together to form a bank, the Hongkong and Shanghai Bank, as the financial flagship of the British opium trade. Over time, the bank—now known as HSBC—would extend its reach into the drug fields of the Middle East and Ibero-America, as befitting its role as the financial kingpin of Dope, Inc."