ALERT ! Kickass Torrents Mirror katcr.to stealing users credit card data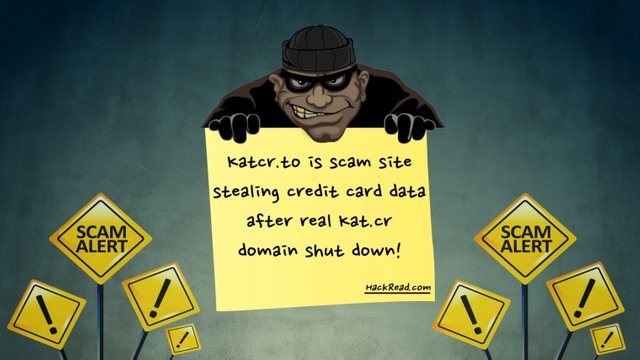 katcr.to seems to a torrent site offering torrent services, but, the shocking truth is that it's not legit, it's a scam site. It scams its users by requesting them to register with their valid credit card details. Also kat.am is doing same. These two sites are using the same pattern to scam people. The most worried thing is that due to their site's alexa ranks, it's very difficult to determine that they are legit or scam.  The worldwide alexa rank of Katcr.to is 15,355 &  Kat.am is 6,773. On the past 21st July, 2016  the alleged owner of Kat.cr domain Artem Vaulin was arrested.
ALERT !! Don't be SCAMMED by this fake torrent site. Do not provide any financial or, confidential data. 
Source of the news : https://www.hackread.com/kickass-torrents-mirror-credit-card-scam/
image source & credit : LINK