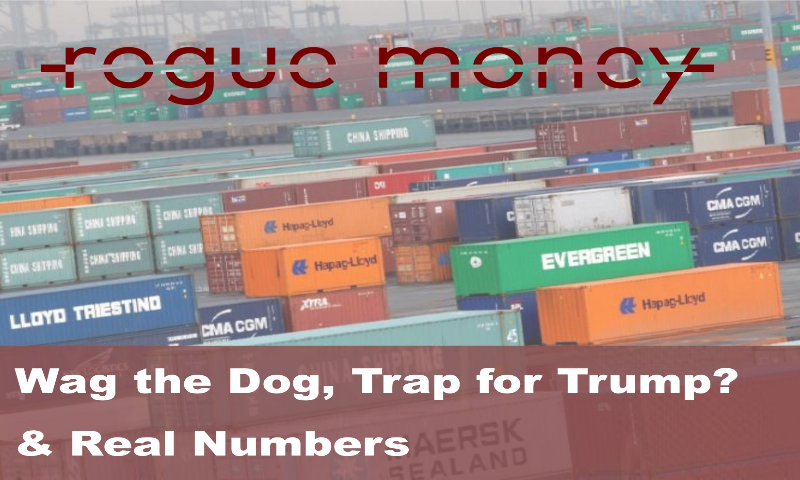 "V" and CJ discuss recent events in Syria, the concern Trump is set up as the fall guy for the economy and recent real numbers of the trade deficit and consumer debt.
We are political scientists, editorial engineers, and radio show developers drawn together by a shared vision of bringing Alternative news through digital mediums that evangelize our civil liberties.
Please subscribe for the latest shows daily!
http://www.roguemoney.net
https://www.facebook.com/ROGUEMONEY.NET/
https://twitter.com/theroguemoney