Over 10% of NANO (ex-RaiBlocks) supply goes to hackers as BitGrail exchange gets HACKED and is now INSOLVENT.

The exchange has been hacked for 17M NANO coins
This accounts for more than 10% of the total supply of NANO. It is a complete disaster. The CEO of Bitgrail, has been acting shady lately, and the red flags were there. It seems like he has been trying to conceal this and solve this , however it backfired.
The NANO team have made a medium post about this, detailing the hack and trying to distance themselfs from the situation. Meanwhile, the exchange's CEO is trying to spin off and find any excuse to not be held accountable, recently even tweeting and trying to put the blame on the NANO system.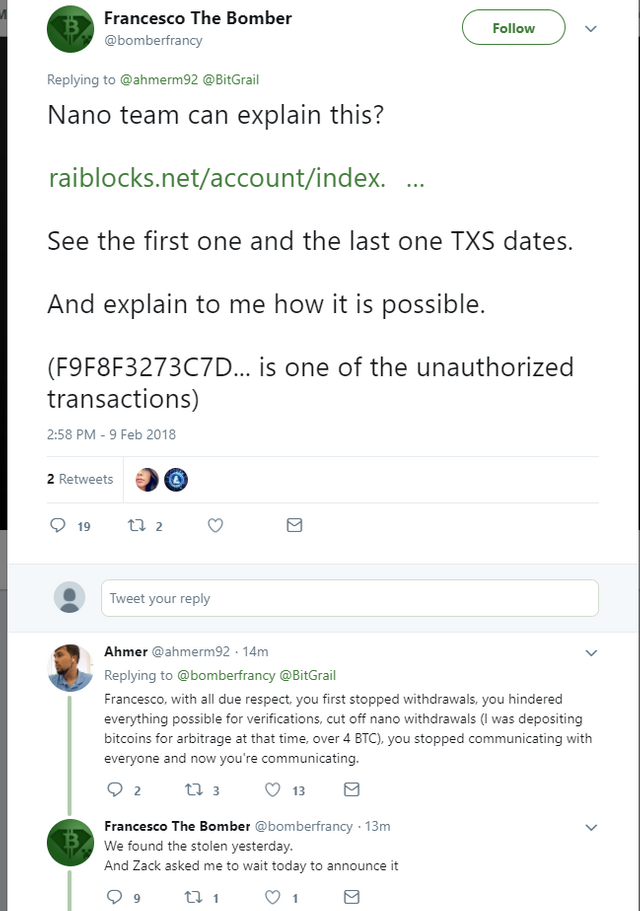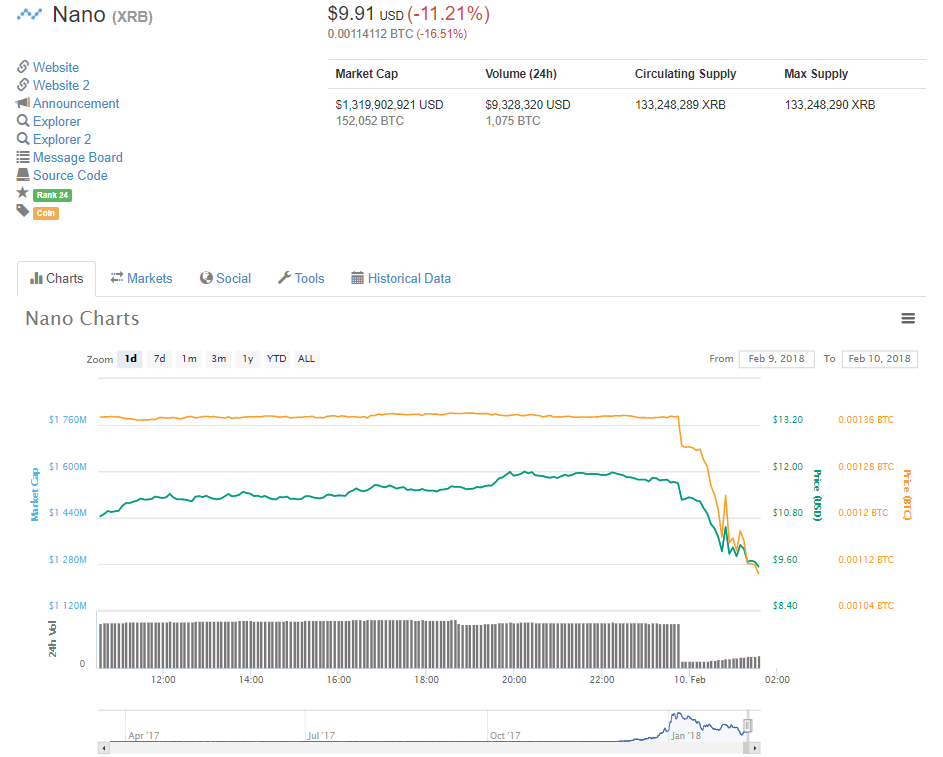 Just to put this into perspective, NANO's total supply is 133M coins, and 17M of them (more than 10%) are now in the hands of hackers.