INDIA NEWS NOVEMBER 17, 2018
---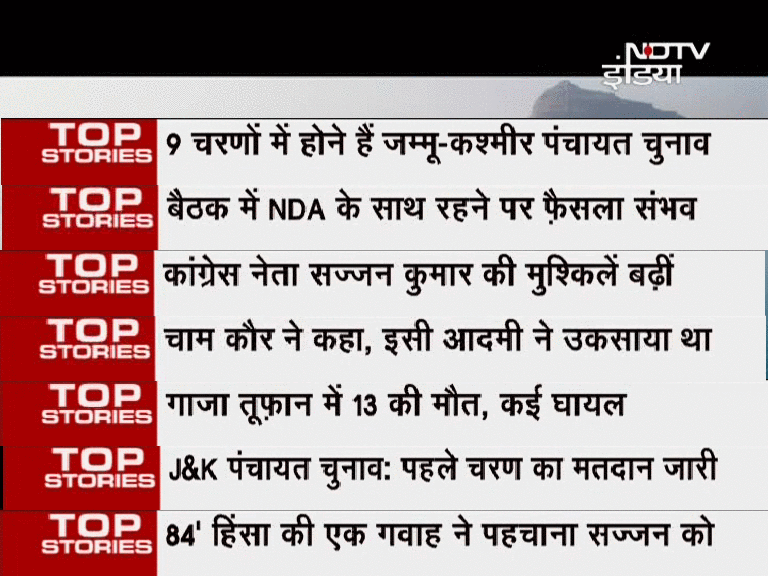 ---
HEADLINE:
Voting in Jammu-Kashmir, in nine phase. Voting is continues in first phase in Jammu-Kashmir. Democracy setup is very important to do there.
Sajjan Kumar problems are increased. Sajjan Kumar is member of Congress Party. Taints of 1984 can't be washed.
IN Tamil Nadu gaja flood Thirteen people are death.
Madhya Pradesh Bharatiya Janata Party promise for ten lakh employment. From fifteen years they are ruling there. Now to see what comes after elections.
---
---
ELECTION REPORT
---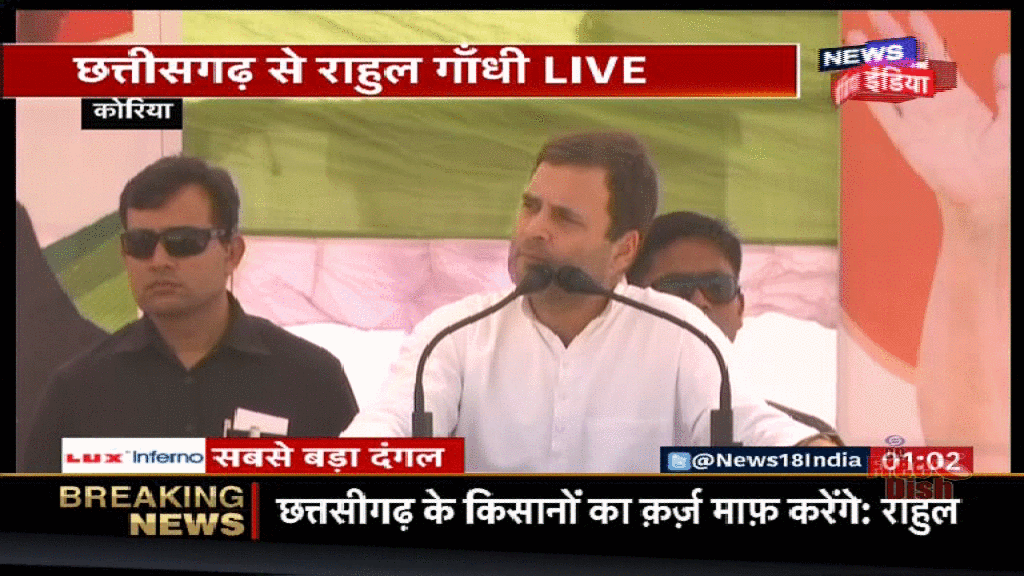 ---
This election are held in Madhya Pradesh. Bharatiya Janata Party has launched the new manifesto in Election. In this Manifesto they said that we'll provided scooters to girls if girl gain 75% in 12th exam. Congress Party will not deceive to Chhattisgrah said by Rahul Gandhi. Prime Minister is god gift for India said by Shivraj Singh Chouhan.
All parties doing rallies in Chhattisgrah. Prime Minister is first choice of Indian People said by Shivraj Singh Chouhan. They will give Bounce to Farmers. Development has increased twenty percent in Madhya Pradesh. New Trains will come in Madhya Pradesh Shivraj Singh Chouhan says. Both parties war on each other.
---
---
PM IN MALDIVES
---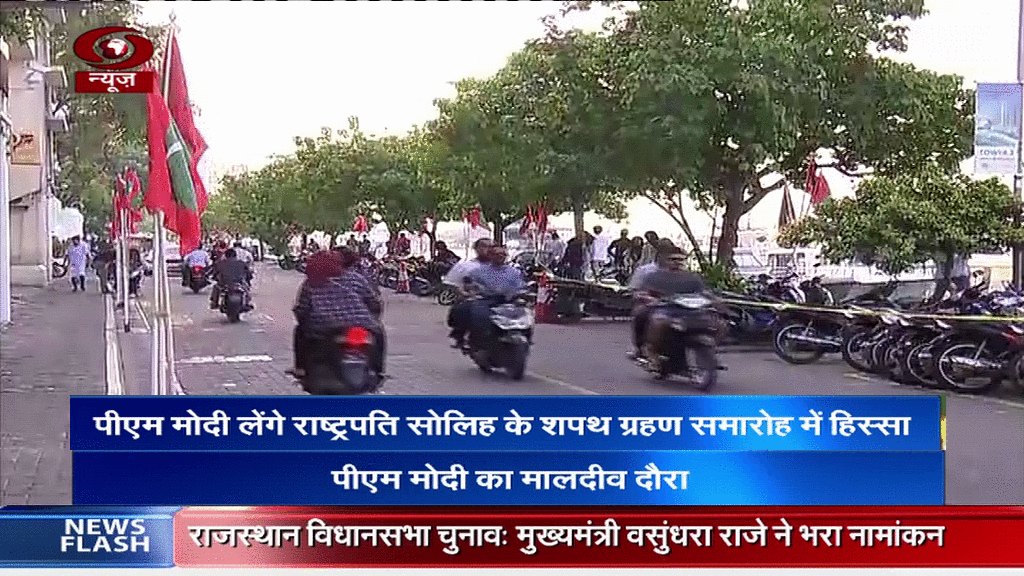 ---
THE Maldives is located at South side. It's an very small country and neighbour of India. It's population is very small in country Maldives. The distance from Delhi to Maldives is 2,863 kilometer.
Last few years ago relations are not good of two countries i.e. Maldives and India. Prime Minister visited in Maldives to create a good relations with them. Prime Minister Narendra Modi will attend oath event of Maldives's President.
---
---
TODAY'S Summary
---
---
Image source while snapshots belong to news channels whose logo mention in the image
---
---