INDIA NEWS DECEMBER 7, 2018
---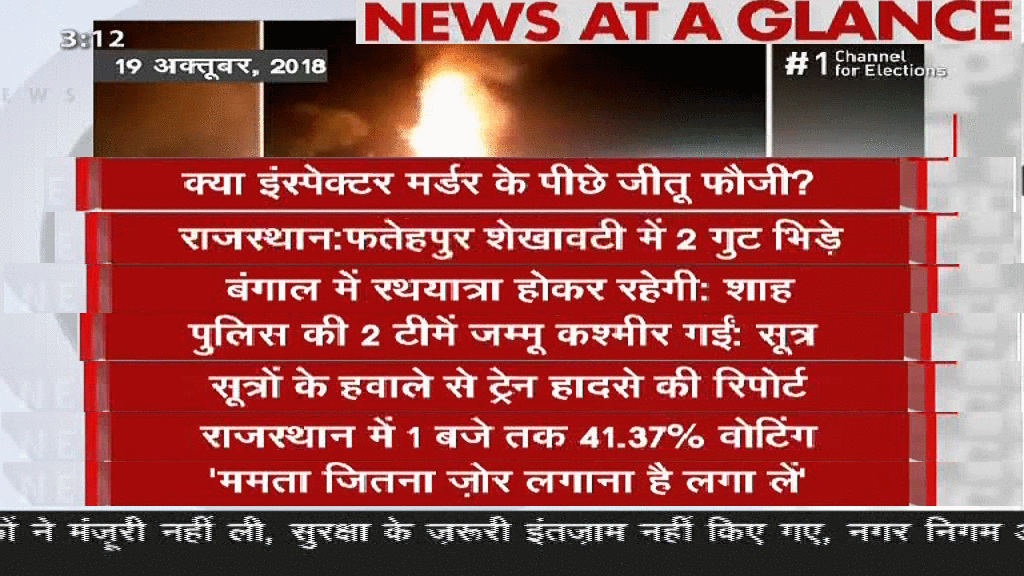 ---
HEADLINES:
The two teams reported in Jammu-Kashmir said by sources. The inspector has been killed. The inspector has killed,
suspected is on Fooji.
Today voting in Rajasthan. 41% voting has done till 1:00pm. In Telangana the counting of voting is 47%.
In case of Ram Temple no wait of supreme court results.
Supreme Court has reject the hearing of Central and RBI Bank dispute.
The procession will began in west Bengal said President BJP Amit Shah.
---
---
MAMATA BANERJEE vs AMIT SHAH
---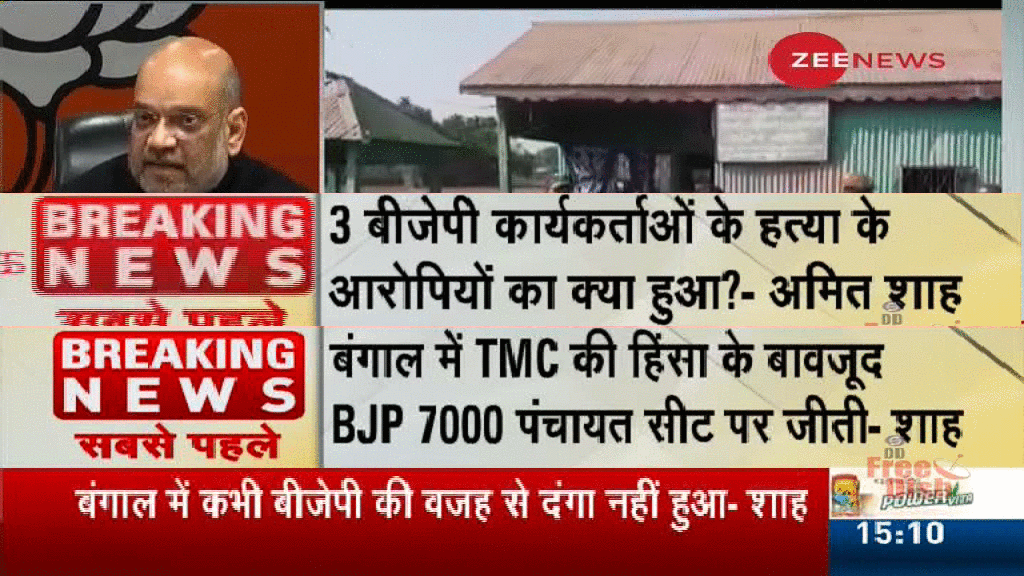 ---
Mamata Banerjee is chief Minister of west Bengal. Amit Shah has target on Mamata Banerjee. Amit Shah said no one can stop the "RATH YATRA". Three Rath Yatras done by Amit Shah in west Bengal. For this Yatra the changes will come in West Bengal Shah said. I'll go in this yatra said Shah and visit in every village. All rallies has deny in West Bengal by President of BJP Amit Shah. Mamata is feared by yatra shah said. Rath Yatra will began soon in west Bengal. Mamata Banerjee can't stop this yatra. President of Bharatiya Janata Party Amit Shah said undemocratic to Banerjee.
---
---
RAJASTHAN, TELANGANA ELECTIONS
---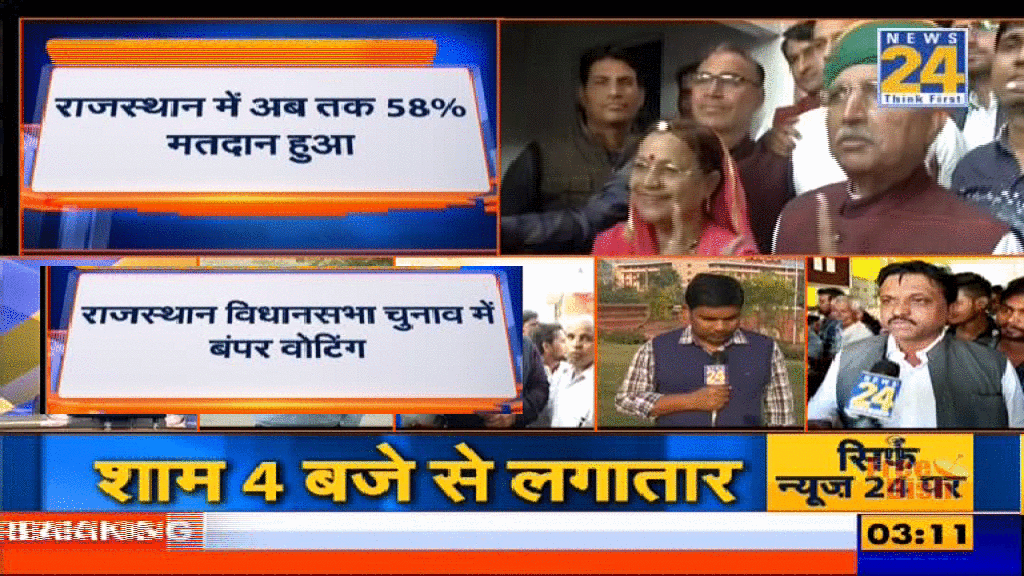 ---
In Rajasthan 58% voting took the place. It's Assembly election. Fifty-one thousand centers are made for voting. The voting will continues at 5:00pm in the evening. The voting is held on One hundred ninety-nine seats. Vasundhara Raje is chief minister of Rajasthan. Vasundhara Raje and many political leaders are standing in election. High security has provided in election poll.
---
---
TODAY'S Summary
---
---
Image source while snapshots belong to news channels whose logo mention in the image
---
---