INDIA NEWS APRIL 6, 2019
---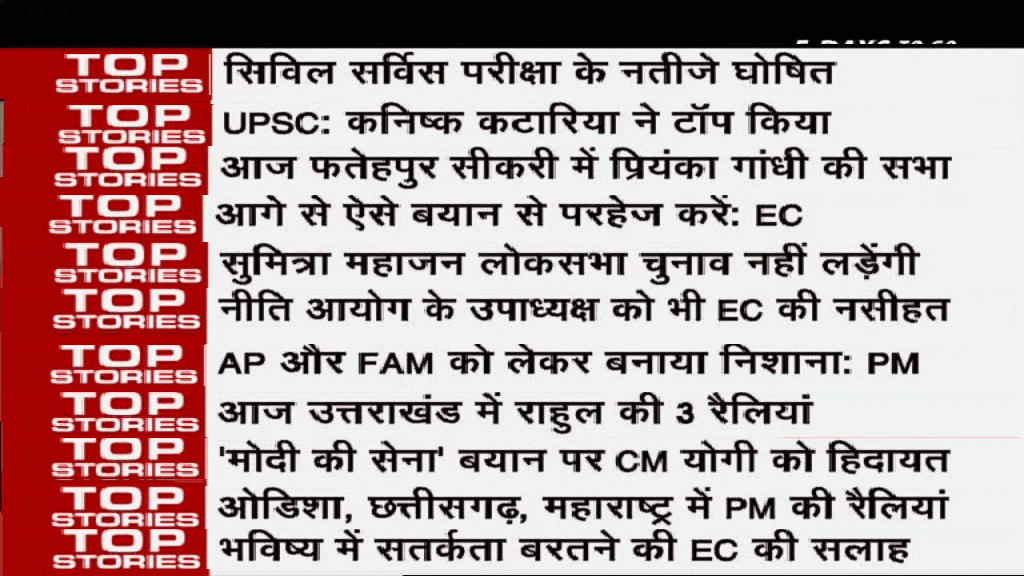 ---
HEADLINES:
The result has declared of Civil series.
The Priynaka Gandhi Assembly in Fatehpur.
Election commissioner has warn that stop giving the rude statement.
Prime Minister Narendra Modi has war on AP and FAM.
Congress president Rahul Gandhi will do three rallies in Uttarkhand.
Prime Minister will do rallies in different different countries. The name of states are Maharashtra, Odisa and Chhattigrah.
Bihari Babu will join congress party from today. Shatrughan Shina come in Congress party and BJP party has left by Shatrughan.
AAP Party and Congress party will joint hand with each other in Delhi.
The Navratri is started from today. The huge crowd can seen in temple.
Sushma Swaraj has word war on Rahul Gandhi.
Bharatiya janata Party is made by Atal ji, Adwani and Joshi said by Prime Minister Narendra modi.
BJP President Amit Shah will do road show in Gandhinagar.
This time Bharatiya janata Party will won the Lok Sabha Election.
---
---
MODI RALLY IN ODISHA
---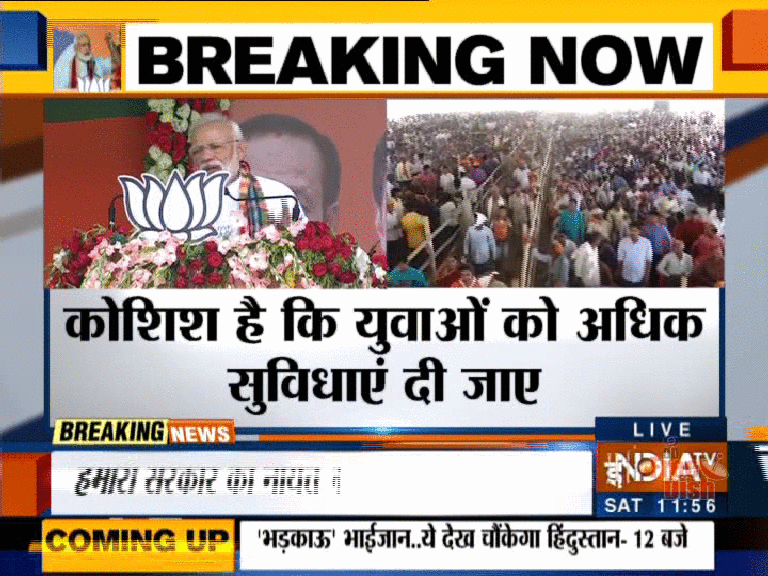 ---
Prime minister Narendra Modi rally in Odisha. The new government has to needed in Odisha. Narendra modi said that all facilities are given to youth. The watchman is good person and honest person. Modi said Poverty is biggest matter for Congress Party in Election. Today is foundation day of Bharatiya janat Party. 39 years has been ago to Bharatiya Janata Party. Atal Bihari Vajpayee and LK Advani had made the BJP Party. The People has two options to choose the government of honest and corrupt said by Narendra modi in rally of Odisha. To remove the Corrupt congress party and people will support to BJP Party. On other side Naveen Patnaik has word war said on BJP Party said leaders are coming to beg the votes in different different countries.
---
---
SHATRUGHAN SHINA WAR ON BJP
---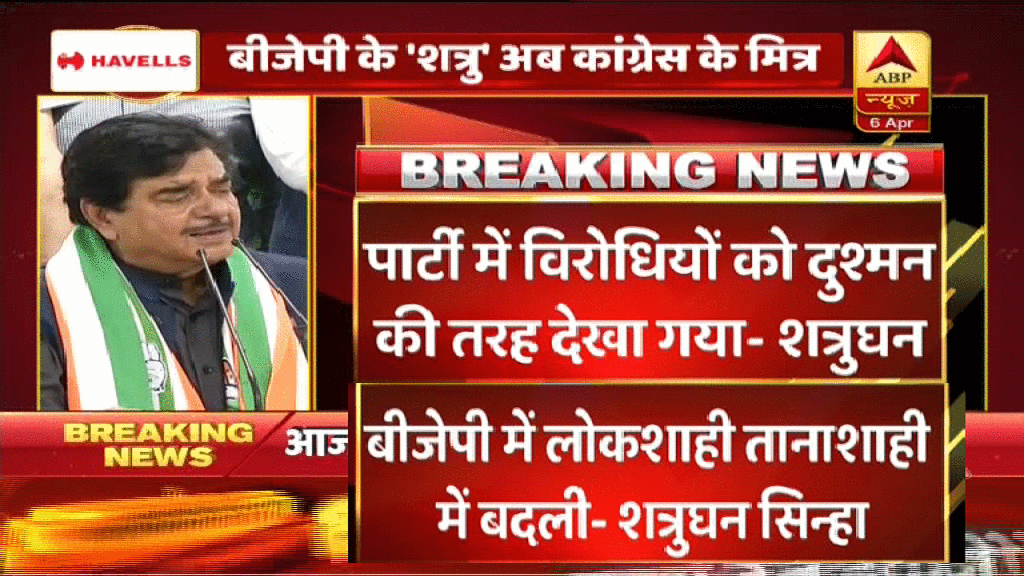 ---
Shatrughan Shina war on opposition Party,BJP Party. First Shatrughan Shina was in Bharatiya janata Party but know he left Bharatiya Janata Party. He Joint the Congress party. IN Bharatiya Janata Party is the members are seen as enemy said by Shina. The biggest scam is done by Bharatiya Janata Party in country i.e. Note ban. I'm very sad to this words on foundation. Shatrughan Shina said that I never talk or demand in Rafale deal. All small Industries are destroyed after GST and NOTE BAN. If I say the truth, I rebel against the rebellion. The country is bigger than Party. Atal ji said Indra gandhi is an Lord mother. BJP party is doing care of this members.
---
---
TODAY'S Summary
---
---
---
Image source while snapshots belong to news channels whose logo mention in the image
---
---