INDIA NEWS APRIL 29, 2019
---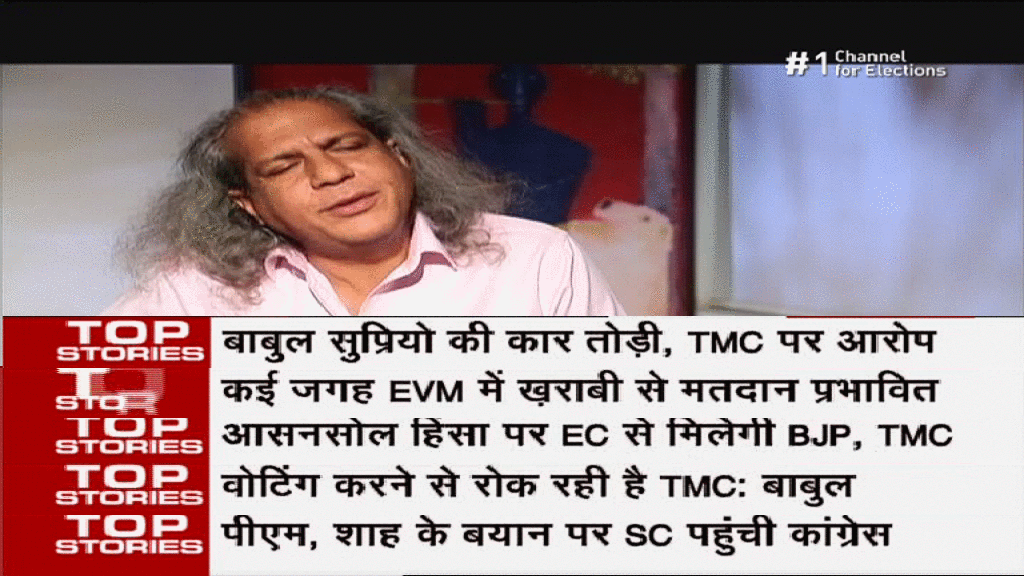 ---
HEADLINES:
The election today in 9 States. The voting in fourth phases has started. Voting on 72 seats.
IN west Bengal the violence is created for elections.
Sunny Deol TV Actor has join the Bhatratiya Janayta Party. Today Sunny Deol and Shatrughan Sinha will fill the document.
Prime Minister Modi and BJP president Amit shah has given statement after that Rahul Gandhi went to Supreme court.
Rahul Gandhi has discarded the verdict of Court in case of Rafale and Chowkidar Chor new the statement is given by Rahul Gandhi.
The TMC has stopped to do voting said by Babul.
EVM Machines problem in many places. The people can't vote.
---
---
ELECTION REPORT
---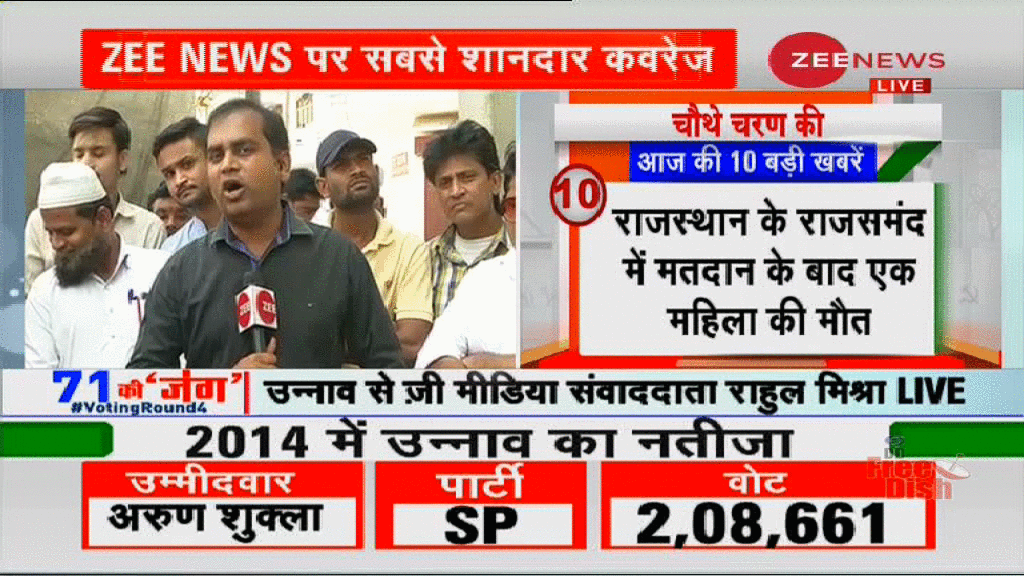 ---
IN India Lok Sabha elections are started from April 11th, 2019. Today voting in 9 states on 72 seats. The Phases 4th is held on Monday. 45 seats given to Bharatiya janata Party. Many Celebrities has put their vote and said to people for vote more and more. 13 seats in Uttar Pradesh. 38% voting till 2pm in the afternoon. The ending of fourth Phase four hrs are left. ON Other side Violence is continues. This violence created in Bengal. The voting in 9 states i.e. Maharashtra, Odisha, Rajasthan, Madhya Pradesh, Jharkhand, Bihar, Uttar Pradesh and West Bengal.
---
---
MODI ATTACK ON MAMATA
---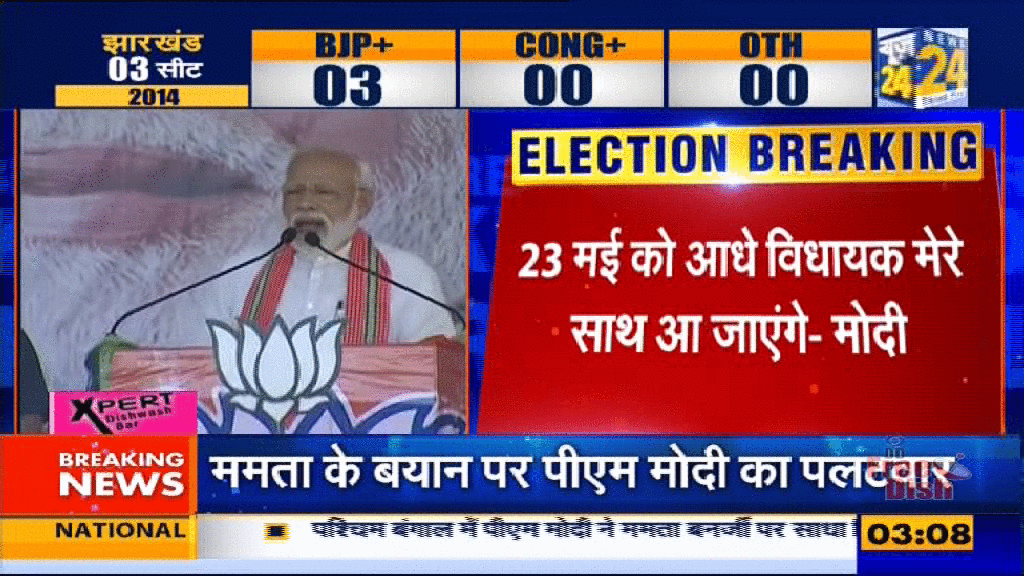 ---
IN Today's rally Prime Minister Narendra Modi has attack on Mamata Banerjee. Modi said 40 Lawmakers are in touch of Modi. NModi said 40 Lawmakers in my touch can desert you. ON Other side Mamata Banerjee has attack said he didn't respect to his mother how can respect to India. Mamata Banerjee is chief minister in West Bengal. She word war on Narendra Modi said that a man who didn't respect of his wife and mother he can't good for the country. Modi attack said Didi the result of election will came in BJP favor. ON May 23rd BJP will won this lok Sabha Election and 40 MLA's will work under BJP and they will left you. Delhi is too far away from you Didi. Narendra Modi say Didi to Mamata Banerjee while doing war on her.
---
---
TODAY'S Summary
---
---
---
Image source while snapshots belong to news channels whose logo mention in the image
---
---