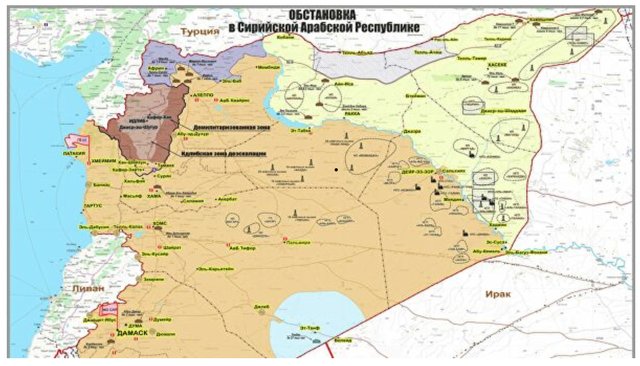 There's a news article (Russia Releases Damning Evidence Of The U.S. Smuggling Syrian Oil) posted on Yahoo:
https://news.yahoo.com/russia-releases-damning-evidence-u-173000250.html
Which they got from oilprice.com:
https://oilprice.com/Geopolitics/International/Russia-Releases-Damning-Evidence-Of-The-US-Smuggling-Syrian-Oil.html
Which they got from Zerohedge:
https://www.zerohedge.com/geopolitical/russian-defense-minister-publishes-evidence-us-oil-smuggling-syria
Which got it from The Saker Blog ("Stop the Empire's War on Russia" is its motto). Confusingly, "the Empire" seems to be their shorthand for "Anglo-American-Zionist" or something else that might make sense to someone who failed Logic 101:
http://thesaker.is/russian-defense-ministry-publishes-evidence-of-us-oil-smuggling-from-syria/
Which is a translation from an RIA Novosti (a Russian state-operated domestic news agency) piece:
https://ria.ru/20191026/1560247607.html
Okay, so maybe this is all true. Maybe Americans have been stealing Syrian petroleum. Given the current administration's deeply corrupt inclinations, we can't rule out this possibility. Said Trump just yesterday: "We're keeping the oil. I've always said that — keep the oil. We want to keep the oil, $45 million a month. Keep the oil. We've secured the oil."
That said, it's nothing if not sloppy for Yahoo (and whoever else might pick up the story from them) to run with a headline like "Russia Releases Damning Evidence Of The U.S. Smuggling Syrian Oil" without at least mentioning that the original source was a Russian state media outlet that maybe, just maybe, is skilled at disseminating disinformation, and that the article was then translated by someone who has a seemingly sketchy blog and an unknown agenda?
Is that really too much to ask?

Post beneficiaries:
5% - @curangel
5% - @null
5% - @ocdb
5% - @schoolforsdg4
5% - @steem.dao
map from RIA Novosti article