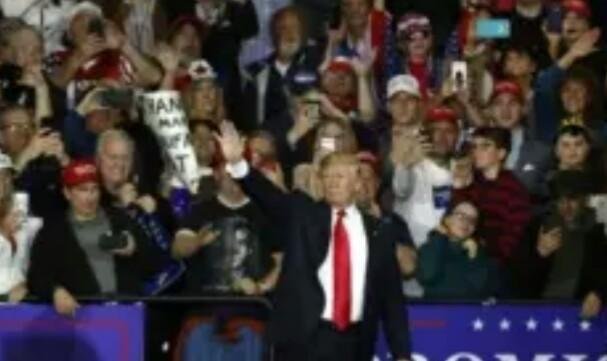 * US President Donald Trump waves his hands post campaign in Washington Township, Michigan, April 28, 2018.*#sourcegoogle.com
US President Donald Trump has threatened to re-close government offices this year if Congress does not approve enough funds for border security including funds to build a wall between America and Mexico.
Trump last month signed a $ 1.3 trillion budget that keeps government offices open until the end of September.
Speaking at a rally Saturday night 29/4 in Washington Township, Michigan, the president said the budget vote in Congress will be held again on September 28 but if the draft budget does not include funds for the border walls he will not sign it.
"We need that wall, we'll get everything," he told the crowd. "And the construction of the wall has begun. We get $ 1.6 billion in the ongoing budget for the wall. The vote for the next budget will be held again on September 28 and if we do not get a border security fund we have no choice, we will close the country because we need border security, "Trump said.
The promise of building the wall is a major component of the political program campaigned by Trump's president,
But his Republican counterpart is unlikely to support Trump if he tries to shut down a government office ahead of the November presidential election.
But Trump reminded the audience in Michigan that "every vote given to the Democrats in November is a vote that supports open borders and crime." He said "the open border policy of the Democratic Party is not only wrong but also dangerous and even deadly.