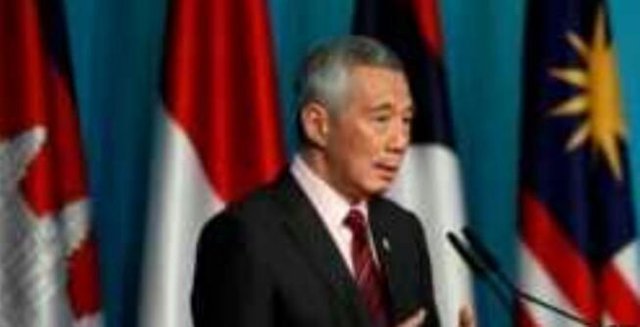 singapore prime minister Lee Hsien Loong in a press conference marked the end of the 32nd ASEAN Summit, 28 April in Singapore. #sourceUCBrowser
Singapore's prime minister says the trade dispute between the United States and China is the most urgent issue in Southeast Asia,
Singapore Prime Minister Lee Hsien Loong made the remarks at the end of the ASEAN Summit in Singapore.
Lee Hsien Loong in a press conference said: We are deeply concerned by the rising wave of protectionism and anti-globalization sentiment.
Donald Trump's government threatened to impose tariffs on imported products from China he said the products caused a burden on American producers who had to compete with their cheap prices, Beijing has responded with the threat of raising tariffs on US imports.
Other issues discussed at this summit include terrorism, technological sabotage, ISIS terrorist groups, warm and warm South Korean and North Korean human rights issues in Myanmar, where Rohingyas have flooded and fled to Bangladesh to escape violence.