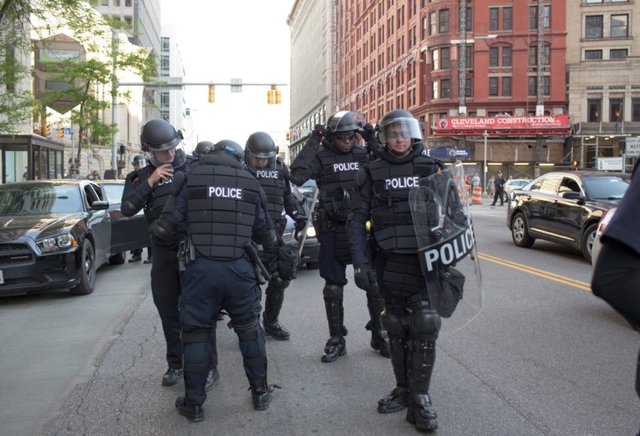 The city of Cleveland has increased security measures this weekend to prevent a similar attack to what occurred in Nice on Thursday.
Officials worked overnight on Friday and continued on Saturday to construct a security perimeter to keep protesters away from delegates and attendees at the Republican National Convention."It's going to be a secure event," said Kevin Dye, a spokesman for the U.S. Secret Service, the lead agency coordinating with federal, state and local law enforcement.
"A vehicle-borne attack is always something you're concerned about," 
Jason Porter, vice president for the central region of security provider Pinkerton, said.Secret Service Director Joseph Clancy said: "Every event has some incident. The key is: do you have a good plan in place? Do you have good leadership that can adapt and be flexible to whatever is thrown your way? And I'm confident that here in Cleveland we have that.
"The Cleveland Police Department also recently released a statement:  "No matter how offensive to some, we are keenly aware that expressing views by itself is not a crime and the protections afforded under the Constitution cannot be compromised."
Coalition to Stop Trump, pro-immigration groups, motorcycle groups and the Westboro Baptist Church are all expected to protest during the week.