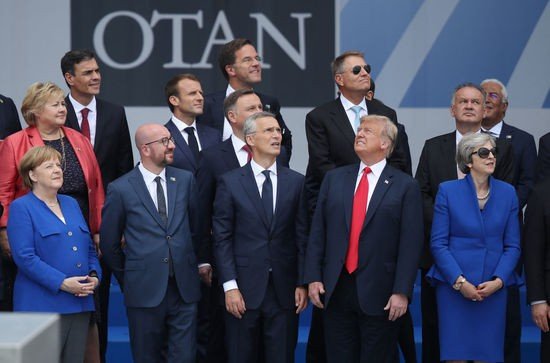 This photo has been quickly becoming a meme. It is usually used in the context of Trump being backwards, dumb, distracted. I think that it encapsulates the fact that the other NATO leaders are following the herd and not willing to think for themselves.
This is a great example of how strength in numbers can be negative. Or conversely it can be seen as a split second when trump happened to look away, and is made to seem important when it's not important at all.
Please consider the following photo taken at the same event. Notice how Merkel is looking the other way? It's not surprising that nobody is pointing this out. They are all out to make Trump look bad with no good reason.