A huge fire breaks out in the Notre Dame Cathedral in Paris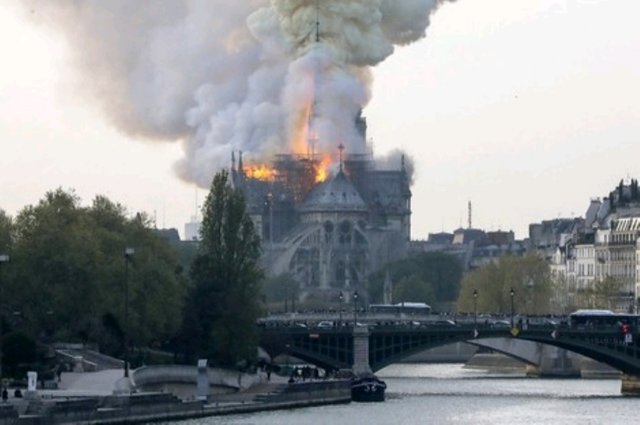 A huge fire breaks out in the Notre Dame Cathedral in Paris
A fire broke out at the Notre Dame Cathedral in the French capital Paris on Monday evening.
French television showed pictures showing dense smoke rising from the cathedral.
The police refused until further notice to make statements about the fire.
According to Agence France-Presse, there could be a link between the fire and the current repair work, where the agency said that the fire broke out over the roof of the cathedral, and discovered at about 7:15 pm local time.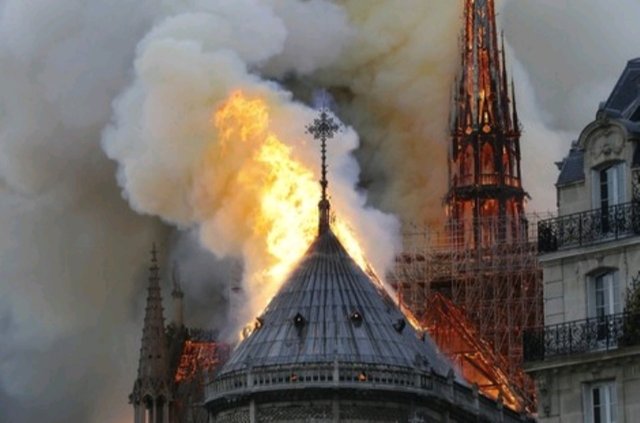 The cathedral is one of the most famous tourist attractions in Paris and is intended for millions of people a year.
The cathedral is located in the heart of Paris, and dates back to the middle of the 12th century.
The cathedral was built about 200 years ago and is of great dimensions with a length of 127 meters, a width of 40 meters, and a height of about 33 meters.