Hello steemians
Recently Bitrefill has announced in their official Twitter page to add Amazon US Gift Cards . Now the service is only available for USA users but they are working to serve it worldwide. Now Bitrefill users can purchase cards loaded with upto 100$ everyday.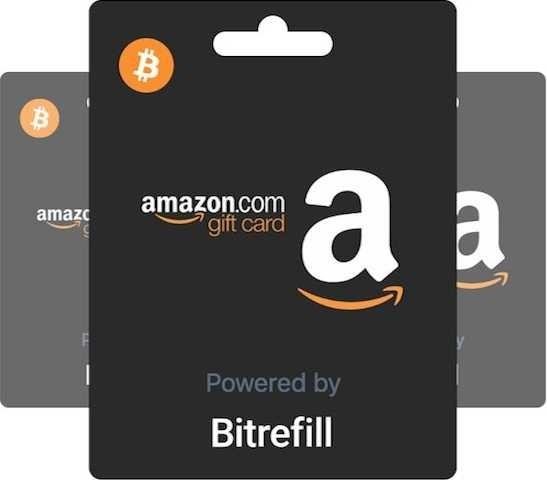 Image collected from Bitrefill Twitter page
Users can buy any products paying with BTC, ETH, LTC, DASH and DOGE. I have been using their topup service and I'm satisfied with their great service. Amazon and Bitrefill business involvement is a great achievement for crypto platform. I hope one by one every company will be involved with crypto and makes the world more closer.

Do you use eSteem? esteem is a Mobile📱& PC💻 app. for Steem with great features. Also, you get Incentives posting through eSteem apps.
eSteem Spotlight; eSteem provides rewards for it top users in Leader Board with most Posts, Comments and Highest Earners.
Download eSteem for your Mobile📱
Android devices Google Play Store
IOS devicesApple Store
Download eSteem Surfer for your PC💻
Available for all OSGithub
Join eSteem Discordhttps://discord.gg/UrTnddT
Join eSteem Telegramhttp://t.me/esteemapp