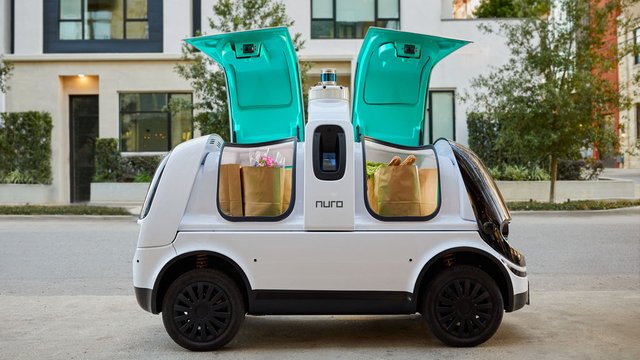 Source
For the first time a car is allowed to circulate without the supervision of a human technician, it is called Nuro R2 and it already has permission to distribute pizzas and other merchandise in the greater Houston area.
It does not have any type of seats nor it is possible to move in it, since it is designed to offer some lateral holes in which to carry the goods.
This is a turning point in autonomous driving, because this is not a matter of tests, but the development of a distribution business based on a fleet of 5,000 autonomous vehicles.
But all that glitters is not gold, for now these vehicles will move in a digitally "fenced" area in what is called geofencing.
If the vehicle leaves this area, the autonomous mode will be switched off so that it cannot be used and the device will stop automatically.
Source: siliconrepublic.com, read original article
https://www.siliconrepublic.com/machines/nuro-driverless-delivery-vehicle-us


Versión en español