Luke and Jason look into facial recognition technology and how it's being used to help catch petty criminals. Perhaps we should use facial recognition technology to catch child traffickers and war criminals, just a thought. This interesting article is discussed in today's video.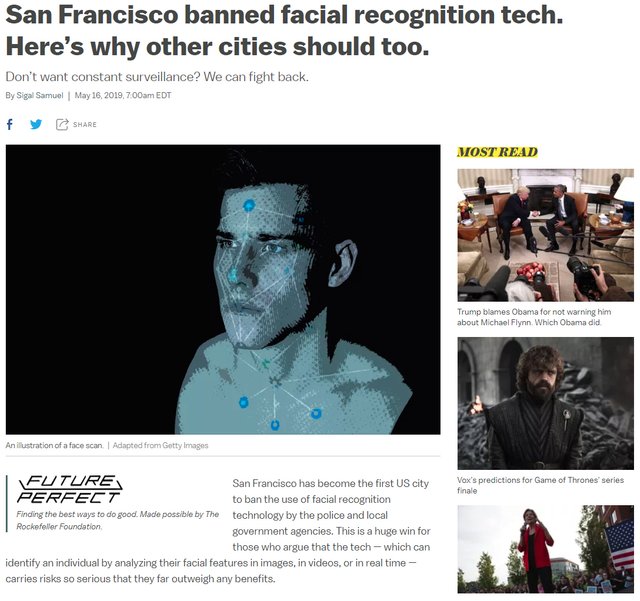 This particular video includes the image of Woody Harrelson. Why you ask? Watch to find out!
 
 
 
Don't Miss The Latest Breaking News!!
Watch On News 4 A Change ↓
→ VIDEO: Internet Censorship Continues As The Equality Act Passes The House!
→ VIDEO: The Mainstream Media Won't Be Reporting On This Cover-Up
→ VIDEO: Why Is Everyone Crying About Game Of Thrones?!


We gratefully accept donations! You keep us going! <3
 
-- Donate On WRC Main Site --
-- Patreon --
-- Bitcoin -- 143d3ec4GFe75zNEiUA2sbU9b6YP9L6c48
-- BCH -- qzhx3ajjpjxt27ts4q90tfem6qesm4dhv5e0ecyll4
-- Dash -- XiZebHViTKxjngJ8U8Gekbz34XDcMjKe29
-- ETH -- 0xe3fe145aa53fda2dbe4b65a8874f027b82d90811
-- Bittube -- bxdigY3LEr3hL2cScYqTJaiafeDxhpt9bK9FcxXbkuFeDyc9sZfF97iAmqSPR6NyfQ8wp34d7PeAU95gsZYQBpib1YEKz5aY4
-- Monero -- 466jSETYBr3R9qWJS15biBbxwZsZwE86wEMT9NogvfZS2tY7v8QsgZZ4ifPesVLr8xgaTCK32dcLoiMXi7DEM25V7t3o3z4