Luke and Jason look over the latest dubious round of stories in the mainstream media about Iran and what Iran may or may not be doing.
Iran has been on the list of so called rogue states even before 9/11. In the March/April 1994 issue of Foreign Affairs, U.S. National Security Advisor Anthony Lake labelled five nations as 'outlaw states': North Korea, Cuba, Iran, Libya and Iraq. The essay was titled 'Confronting Backlash States'. Lake sounded like a mafia boss when he says the aforementioned states 'choose to remain outside the family'.
 
Jason has a look at this article that suggest the Middle East is on the brink of spontaneous combustion, as if there were no choice in the matter. The MSM like to make war sound inevitable and not the calculated and purposeful CHOICE it really is.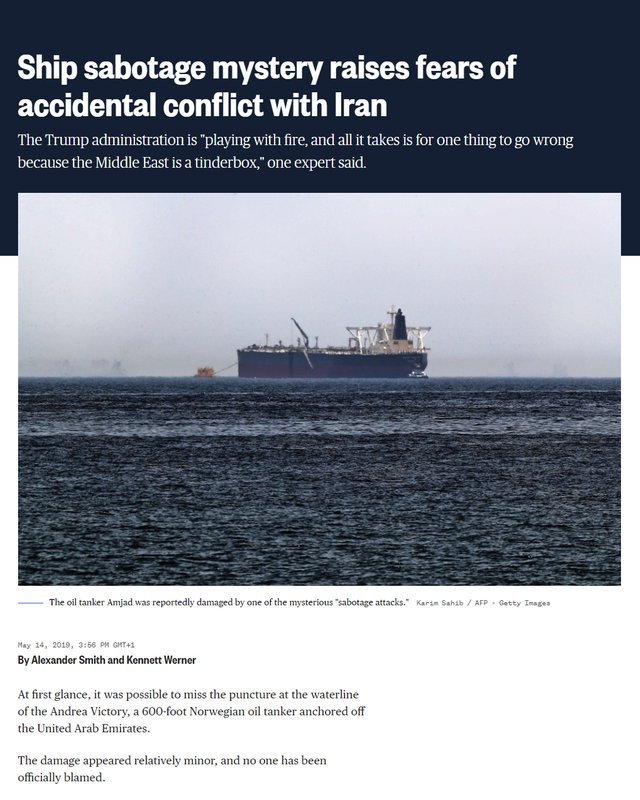 Don't Miss The Latest Breaking News!!
Watch On News 4 A Change ↓
→ VIDEO: The Media Is Advocating Deplatforming 14-Year Old Sofia...Are They Right?
→ VIDEO: Bayer / Monsanto Could Lose Over 10 Trillion Dollars!
→ VIDEO: Massive Far Left Manipulation Bias With Google News Exposed


We gratefully accept donations! You keep us going! <3
-- Donate On WRC Main Site --
-- Patreon --
-- Bitcoin -- 143d3ec4GFe75zNEiUA2sbU9b6YP9L6c48
-- BCH -- qzhx3ajjpjxt27ts4q90tfem6qesm4dhv5e0ecyll4
-- Dash -- XiZebHViTKxjngJ8U8Gekbz34XDcMjKe29
-- ETH -- 0xe3fe145aa53fda2dbe4b65a8874f027b82d90811
-- Bittube -- bxdigY3LEr3hL2cScYqTJaiafeDxhpt9bK9FcxXbkuFeDyc9sZfF97iAmqSPR6NyfQ8wp34d7PeAU95gsZYQBpib1YEKz5aY4
-- Monero -- 466jSETYBr3R9qWJS15biBbxwZsZwE86wEMT9NogvfZS2tY7v8QsgZZ4ifPesVLr8xgaTCK32dcLoiMXi7DEM25V7t3o3z4