Elon Musk calls British diver who helped rescue Thai schoolboys "Pedo guy".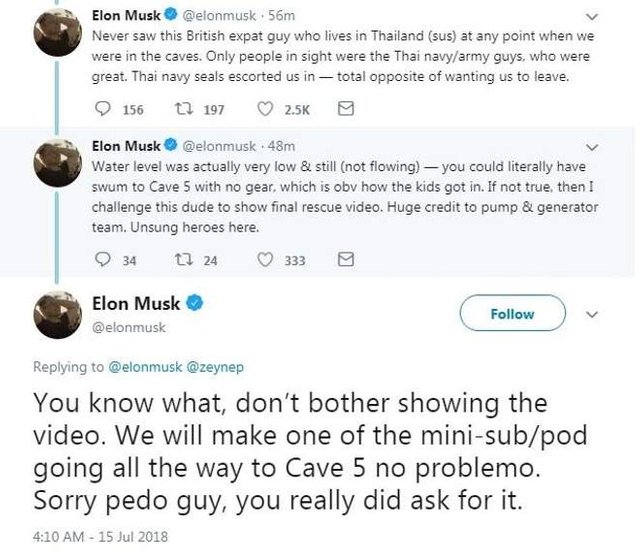 Musk's inability to deal with criticism has landed him in a dirty twitter spat with the British diver who helped rescue 11 Thai boys and their coach stuck in cave. Musk called him a "pedo guy" in a tweet. It started when Mr. Unsworth, who was instrumental in rescuing the school football team, said the vessel the SpaceX and Tesla boss invented "had absolutely no chance of working" because the inventor "had no conception of what the cave passage was like". He went on to say "stick his submarine where it hurts" later describing his miniature submarine "a PR stunt".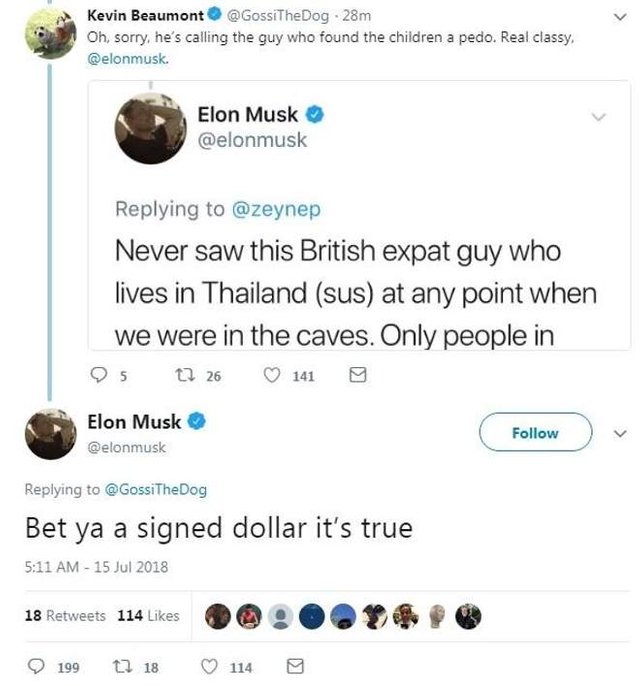 ELon Musk deleted the tweet.