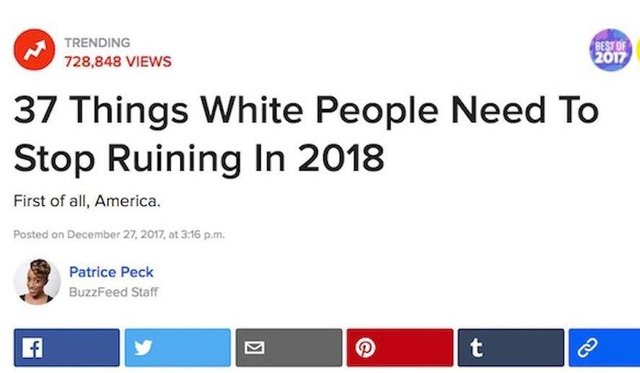 If you saw Buzzfeed's recent article, "37 Things White People Need To Stop Ruining In 2018", and were wondering if they would face any backlash, here's your answer; No.
And then this came along. 37 Things Black People Need To Stop Ruining In 2018

Spoiler alert, some are brutal: #4 is 'White People's Lives".
That is until somebody at this click-baity garbage publication found it racist and removed it from the site.
Luckily, the article was archived and is available for your viewing pleasure.
Remember, it's only racist when the word 'black' is In the title. The 'white' version is still available on their website.
Enjoy!