Culture Catches NOV2017: Culture and Personnel Issues Relevant to National Security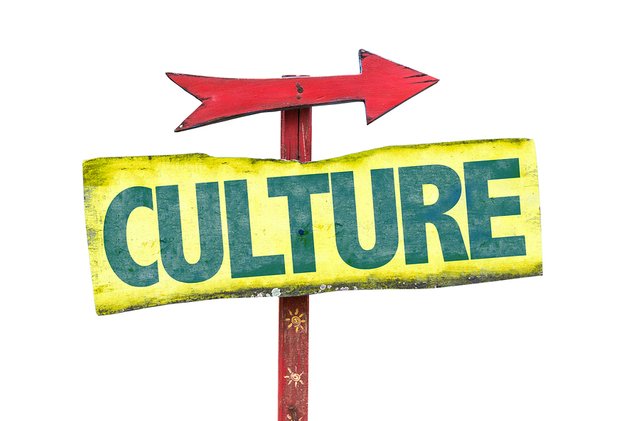 Going to give @cheetah a run for it's money here. This is a product that I use/consume in my official capacity. Some that follow libertyLOL might find it useful or interesting.
These articles were selected from publicly available sources and compiled as a resource for the government, industry, and research community interested in culture and personnel issues relevant to national security. Excerpts of each article are provided with the title and link to the full text. Some articles may be accessible only with a subscription. The views expressed in these articles do not reflect the positions of the Institute for Defense Analyses or the positions or policies of the U.S. government.
Human Terrain at the Crossroads
The U.S. Army's Human Terrain System (HTS) was created in 2007 amid fears of defeat in Iraq and Afghanistan. Responding to clear needs expressed by military leadership, HTS was offered as an experimental effort to embed academic social scientists with Army and Marine Corps units to dramatically increase local sociocultural knowledge on the battlefield. The program left Iraq in 2012 with the drawdown and was gradually reduced in Afghanistan starting in 2013 with sequestration and as brigades left theater. In September 2014, the program appeared to have met a quiet budgetary demise. It was hurried to its expiry on a wave of criticism from USA Today, independent journalist John Stanton, and anthropologists opposed to the wars and to their discipline's participation in them. . . .
Where should HTS-like capability be housed? Within DOD, within the Intelligence Community, at the Department of State, or with a contractor? To answer this question, it is necessary to identify the potential benefits, resources necessary to provide the capability, and potential costs. Rather than jettisoning nearly $800 million in hard-won experience, finding a rational way forward to preserve what has worked is the purpose of this article.
http://ndupress.ndu.edu/JFQ/Joint-Force-Quarterly-87/Article/1325979/human-terrain-at-the-crossroads/
The Military and Social and Behavioral Science Ethics: A Human Terrain System Case Study
(See p. 29 of the .pdf)
The Human Terrain System (HTS) provided little in the way of fieldwork ethics training to the Human Terrain Team (HTT) members who prepared for deployment. The HTS values statement, "By developing an understanding of the societies and cultures in which we are engaged, HTS believes that the U.S. Military can reduce the need for, and negative repercussions of lethal force," is important, but no substitute for a well thought out, peer reviewed ethical guidelines statement (EGS). Because the HTS did not, during my service, provide an ethical teaching tool or a practical "down range" guide, the first deployed HTTs in the Middle East and Southwest Asia were on the ethical frontier of military ethnography.
http://docs.wixstatic.com/ugd/a10dcd_e4d4ec54ec7941febdbaed7ee6839bc7.pdf
US Army Teaches Cultural Competence for Assistance Brigades
Army Col. Scott Jackson reaches out and grasps the hand of a male soldier. Their fingers interlaced, Jackson talks to the soldier for a few minutes and then asks if he feels uncomfortable. The soldier's answer: "A little bit." That could be a problem. As the Army creates a new training brigade, military leaders like Colonel Jackson aren't looking only at combat techniques and discipline, but also cultural biases and personality issues. The aim is to root out soldiers unfit for their unique mission. Re-enacting the test it in his Fort Benning, Georgia, office, Jackson explained how something as simple as holding hands is part of an extensive screening process for soldiers going to places like Afghanistan where they will train forces that come from cultures dramatically different from their own.
https://www.csmonitor.com/USA/Military/2017/1107/US-Army-teaches-cultural-competence-for-Assistance-Brigade
Military Advisor Training Academy Prepares 1st SFAB as Combat Advisors
The Military Advisor Training Academy has prepared approximately 525 1st Security Force Assistance Brigade Soldiers in preparation for a future deployment as combat advisors. Every Soldier assigned to an advising team within the brigade must go through MATA prior to the brigade's deployment. The 1st SFAB is the Army's first brigade purposefully built to help combatant commanders accomplish theater security objectives by training, advising, assisting, accompanying and enabling allied and partnered indigenous security forces. The Army is slated to stand up five more SFABs.
https://www.army.mil/article/197404/military_advisor_training_academy_prepares_1st_sfab_as_combat_advisors
A Governance Advising Framework for the Security Force Assistance Brigade
Responding to the crisis of ineffective governance will require governance advising during all phases of military operations. We describe here the potential role of the Security Force Assistance Brigade (SFAB) in such a response, as well as a framework for planning and conducting governance advising activities. Because governance advising requires expertise in numerous domains outside the U.S. Army's purview, we conclude with prescriptions for building a network of governance experts, which can be leveraged for a variety of activities (e.g., planning, reach-back, train-the-trainers, etc.).
http://smallwarsjournal.com/jrnl/art/a-governance-advising-framework-for-the-security-force-assistance-brigade
As US Trained Forces Turn on Each Other, Army Expands Foreign Training Mission
The United States Army is quickly reorganizing to expand its training, advising, and assistance to foreign forces — even as two militaries trained and equipped by the U.S. are clashing with each other in the contested Iraqi city of Kirkuk. The flaring military confrontation between Kurds and Iraqi federal troops highlights the dangers of bolstering the battlefield capabilities of foreign governments whose objectives don't necessarily align with America's national interests. The Army announced on Oct. 16 that it will speed up the fielding of its security force assistance brigades, or SFABs, which will be manned by conventional troops but structured like the 75th Ranger Regiment and also maintain similar physical standards.
http://taskandpurpose.com/us-trained-forces-turn-army-expands-foreign-training-mission/
When Language Met Culture: The Story of an Anthropologist and His Military Students in a Disruptive and Innovative Language and Culture Learning Program
Language and culture training to populations such as Special Operations Forces (SOF), Foreign Area Officers (FAOs), Defense Attaches, and military and intelligence linguists in the Department of Defense (DoD) reveals a learning approach that relies on the pre-eminence of foreign language instruction that factors in culture (and region) only secondarily. This approach often does not include braiding theoretically-informed universal elements of human behavior into the curriculum, nor does it advance skill-based cross-cultural competencies to promote critical understanding of "linguistic and cultural others." Specific social and cultural data are provided within the confines of language instruction, but that knowledge has very limited utility. It is perishable and offers little transference to other groups in a local area or in future missions. Moreover, it is often folded into instruction by curriculum designers and then delivered by "native" or heritage language instructors who lack pedagogical training/expertise or social science backgrounds.
http://docs.wixstatic.com/ugd/a10dcd_e4d4ec54ec7941febdbaed7ee6839bc7.pdf
Integration of Cultural Property Protection into a Decisive Action Training Exercise
Since the rise of the Islamic State (IS) in 2014, its deliberate and discriminant campaign to stamp out non-Islamic cultural history by destroying ancient and culturally significant non-Islamic sites has captured the attention of the world. An effective strategic response to calculated genocidal actions perpetrated by forces such as IS requires a sophisticated understanding of the role cultural property has in creating and sustaining community identity. Cultural property as defined in the 1954 Hague Convention for the Protection of Cultural Property in the Event of Armed Conflict defines cultural property "as including religious and historic structures, monuments, archaeological sites; objects such as works of art, manuscripts, books, and other objects and collections of artistic, historical, scientific or archaeological interest; and repositories such as museums, libraries, and archives." It is incumbent upon those engaged in stability operations to understand how such destruction of cultural property is an expression of aggressive power aimed at reducing a cultural community's capacity for resilience and continued existence.
http://www.armyupress.army.mil/Journals/Military-Review/English-Edition-Archives/November-December-2017/Integration-of-Cultural-Property-Protection-into-a-Decisive-Action-Training-Exercise/
Inside the Wargame: The Challenges Facing Air Force's MDC2
Inside one of six large rooms in Lockheed Martin's Lighthouse complex here, flanked by a phalanx of huge TV and other screens, an earnest conversation between a cyber warrior and a "commander" plays out. Building a weapons system is complex but there can be even more daunting challenges when you're in the early stages of designing and building a command and control system such as MDC2. Culture, training, language and even nationality can pose challenges as large as — or even bigger than — the technology. . . Turns out the lead cyber warrior — from a close ally of the United States — didn't understand the command authorities in the same fashion as did the MDC2 commanders. All 27 participants and 23 observers were all briefed at the beginning of the game, complete with slides containing those wonderful military boxes and lines and acronyms and filled out with technical term-laden explanations. But, as a result of some cross-cultural miscomprehension, the cyber force was much slower to act than the commander had expected.
https://breakingdefense.com/2017/11/inside-the-wargame-the-challenges-facing-air-forces-mdc2/
Foreign Language Education and National Security: The State of Foreign Language Education in the US Military
(p. 5 of the .pdf)
In a shrinking and highly interconnected world where the international discourse is dominated by increasing threats of terrorism, growing political and military unrest, and the rise of populist and nationalistic governments, the deficit in foreign language skills among the US armed forces is nothing short of a threat to our national security. This paper addresses the current state of foreign language education in the U.S. military and argues for mandatory career-long language education for all military officers who may be charged with leading population-centric operations abroad. It also evaluates the results from a survey of U.S. service academy cadets and midshipmen concerning foreign language education for military leaders.
http://docs.wixstatic.com/ugd/a10dcd_e4d4ec54ec7941febdbaed7ee6839bc7.pdf
Are There Too Many General Officers for Today's Military?
There are approximately 900 Active-duty general/flag officers (GO/FOs) today of 1.3 million troops. This is a ratio of 1 GO/FO for every 1,400 troops. During World War II, an admittedly different era, there were more than 2,000 GO/FOs for a little more than 12 million Active troops (1:6,000). This development represents "rank creep" that does not enhance mission success but clutters the chain of command, adds bureaucratic layers to decisions, and costs taxpayers additional money from funding higher paygrades to fill positions. As end-strength fluctuates, force structure and strength projections for the next decade show the uniformed Services maintaining substantial excess capacity at senior ranks. Although historical numbers are inexact guides and future threats could radically change circumstances, the case for reduction is strong. The Department of Defense (DOD) should reduce the numbers, billets, and percent of GO/FOs in each Service to increase efficiency, streamline decision-making, achieve modest cost savings, and enhance accountability of decision-making.
http://ndupress.ndu.edu/JFQ/Joint-Force-Quarterly-87/Article/1325984/are-there-too-many-general-officers-for-todays-military/
Congress Orders DoD to Study Changes to Its Officer Promotion System
After several consecutive years in which the reform-minded armed services committees on Capitol Hill have focused their attention on the Pentagon's acquisition policies and organizational structure, next year may finally be the year when its personnel policies get substantial attention. The final version of the 2018 defense authorization bill, hammered out by House-Senate conferees and overwhelmingly approved by the House on Tuesday, includes a provision ordering the Defense Department to deliver a set of recommendations on reforming career management for military officers by the end of March. That report is a likely prelude to personnel management changes to be considered in the 2019 NDAA.
https://federalnewsradio.com/defense-main/2017/11/congress-orders-dod-to-study-changes-to-its-officer-promotion-system/
Epic Fail: Why Leaders Must Fail to Ultimately Succeed
When a reporter asked him how it felt to fail a thousand times, Thomas Edison replied, "I didn't fail 1,000 times. The light bulb was an invention with 1,000 steps."1 For Edison, failure was not just an option but a requirement for eventual success. Without the many setbacks he faced during the invention process, Edison would not have learned from his mistakes and ultimately bring a commercially viable light bulb to mankind. Unfortunately, modern society tends to downplay failure, deny its occurrence, or experience shame when others recognize it first. The modern trend of failure aversion is also prevalent in the military. Commanders and mentors are not allowing junior leaders to fail early on in their careers. This is extremely unfortunate, however, because leader development requires some failure. Failure that occurs in the proper context allows individuals to learn from mistakes, promotes resiliency and moral courage, and builds the capacity to balance risk and reward in future decision making under the more serious conditions of actual operations, including combat.
http://www.armyupress.army.mil/Journals/Military-Review/English-Edition-Archives/November-December-2017/Epic-Fail-Why-Leaders-Must-Fail-to-Ultimately-Succeed/
Giving Joint Assignments Their Due
It is a truism to say the Air Force will not go to war alone. In all realistic scenarios, USAF will battle alongside Army, Navy, and Marine Corps forces. In war zones and on deployments, a joint environment is the norm. Organizationally, however, the Air Force sometimes operates as if the "purple" world were a mysterious parallel universe. In the worst-case scenarios, airmen aren't educated about or trained for their joint assignments, the service is unprepared to lead multiservice teams, USAF doesn't know what to do with its joint experience, and airpower winds up marginalized. The Air Force is moving to fix this. Gen. David L. Goldfein, Chief of Staff, has made "strengthening joint leaders and teams" one of his three primary focus areas. This includes rebuilding USAF's ability to lead joint task forces (JTFs).
http://www.airforcemag.com/MagazineArchive/Pages/2017/December%202017/-Giving-Joint-Assignments-Their-Due.aspx
To Better Serve Personnel and Readiness, The Pentagon Should Shutter Its Personnel and Readiness Shop
It's no secret that Congress loves defense reform. Since the current House and Senate Armed Services Committee Chairmen took the gavels in 2015, there have been no fewer than 230 amendments passed to their annual defense policy bills touting reforms. Among Department of Defense leaders, efforts to make the Pentagon run more like a business are back in style. "Efficiency" is a favorite buzzword that has endured throughout the tenure of at least the last five secretaries of defense.
Yet amidst the myriad proposals for change on the Hill and at the Pentagon, from how the military buys equipment to requiring each service to award medals for dogs, two areas that are consistently overlooked and under-reformed are people and readiness.
https://warontherocks.com/2017/11/to-better-serve-personnel-and-readiness-the-pentagon-should-shutter-its-personnel-and-readiness-shop/
Transitioning Veterans: DoD Needs to Improve Performance Reporting and Monitoring for the Transition Assistance Program
Since fiscal year 2015, hundreds of thousands of servicemembers have left the military and transitioned into civilian life, with hundreds of thousands more soon to follow. To help ease their transition, pursuant to federal law DOD must require that all eligible separating servicemembers take TAP, with some exceptions. GAO's previous work on TAP implementation showed mixed results, and GAO was asked to reexamine the program. This report examines, among other questions: 1) the extent of transparency in DOD's public performance reporting, 2) TAP participation levels and attainment of Career Readiness Standards or referrals for additional services, and 3) DOD's TAP monitoring and performance measures.
http://www.gao.gov/assets/690/688203.pdf
Federal Law Enforcement Has a Woman Problem
Despite expanding rapidly over the past two decades, federal law enforcement agencies remain almost as male-dominated as they were during the Clinton administration, according to a new POLITICO survey — the first to assess the gender gap in federal law enforcement in nearly a decade. In 1996, women held about 14 percent of the country's federal law enforcement jobs; today, women represent just 15 percent. At this rate, it will be 700 years before women hold half of these jobs. From Customs and Border Protection to the Secret Service, large agencies are trundling along in a sort of time machine, with men dominating the ranks in ways they no longer do across the rest of government or even many large police departments. On a percentage basis, there are now more female members of Congress than female officers at the Drug Enforcement Administration.
https://www.politico.com/story/2017/11/14/women-federal-law-enforcement-male-dominated-244649
Army Lifts Ban on Waivers for Recruits with History of Some Mental Health Issues
People with a history of "self-mutilation," bipolar disorder, depression and drug and alcohol abuse can now seek waivers to join the Army under an unannounced policy enacted in August, according to documents obtained by USA Today. The decision to open Army recruiting to those with mental health conditions comes as the service faces the challenging goal of recruiting 80,000 new soldiers through September 2018. Too meet last year's goal of 69,000, the Army accepted more recruits who fared poorly on aptitude tests, increased the number of waivers granted for marijuana use and offered thousands of dollars in bonuses.
https://www.usatoday.com/story/news/politics/2017/11/12/army-lifts-ban-recruits-history-self-mutilation-other-mental-health-issues/853131001/?utm_source=&utm_medium=email&utm_campaign=12045
New Survey Paints Picture of Military Force in Need of Family Time
Active duty service members' top concerns are changing and they are less likely to recommend military service to their children. Meanwhile, the military remains a less hospitable employment environment for women compared to men. Those are some of the top findings in the 2017 Blue Star Families Lifestyle Survey. The results may be discouraging news for the Defense Department, which is trying to recruit more troops, especially ones with diverse backgrounds, nontraditional educational experiences and skills pertaining to 21st century technologies. For the first time since 2013, pay and benefits was not the number one concern of service members. Instead, time away from family came in as the top worry.
https://federalnewsradio.com/defense/2017/11/new-survey-paints-picture-of-military-force-in-need-of-family-time/
The Futures Problem: Why Big Organizations Have Problems Making Long Term Forecasts
It is 1921. Leading military professionals see a new world on the horizon. Italian theorist Giulio Douhet contends: "Would not the sight of a single enemy airplane be enough to induce a formidable panic? Normal life would be unable to continue under constant threat of death and destruction." Airplanes would rain destruction upon industrial cities reducing the relevance of armies and navies. Yet, airpower rarely proved decisive alone. Even the nuclear strikes on Japan were launched from island staging areas seized by amphibious forces. Today, advocates of the "third offset" search for new game changers that will assure the United States maintains a military position of advantage in an uncertain future. Large investment decisions loom in Washington despite ballooning budget deficits about where to spend the marginal defense dollar. What capabilities will deter Russian aggression in Europe while shaping long-term competition with China as well as limiting North Korean and Iranian regional threats?
https://warontherocks.com/2017/11/futures-problem-big-organization-problems-making-long-term-forecasts/
House Passes Bipartisan Evidence-Based Policymaking Bill
The House on Wednesday voted unanimously to pass an amended Foundations for Evidence-Based Policymaking Act (H.R. 4174) to require agencies to more systematically assemble data for their decision makers before evaluating programs. The bipartisan bill based on a congressionally chartered commission's recommendations would require creation of a secure national inventory to share privacy-protected data among agencies, researchers and the public. Agencies would also appoint chief evaluation officers.
http://www.govexec.com/oversight/2017/11/house-passes-bipartisan-evidence-based-policymaking-bill/142590/?oref=river
What Evidence-Based Policymaking Doesn't Do
When it comes to improving citizen satisfaction with the delivery of government services, evidence-based approaches have been elevated to the status of motherhood and apple pie. If the government would institute these methods, we are told, the outlook for remarkable improvement is a near certainty. Look no further than the title of the recently-released report of the Congressionally-mandated commission on this issue: "The Promise of Evidence-Based Policy Making." The allure of the purported benefits of an evidence-based methodology has even inspired a bipartisan effort to codify the commission's recommendations. Based on the "evidence" gathered, modifications would be implemented to improve service under the current delivery model. And that's precisely the problem. The evidence-based approach does not focus on using this data, combined with other trends and anticipated behaviors, to inform the design of delivery models for the future.
http://www.govexec.com/excellence/management-matters/2017/11/what-evidence-based-policymaking-doesnt-do/142584/?oref=river
Teams Can Bounce Back from Early Conflicts Better Than Ever
A large body of research has shown that interpersonal conflicts within teams hurt performance long term. New research shows that conflict early on in a team's time together decreases performance specifically because the conflict causes people to feel threatened: they feel the threat of future negative emotions, they worry that the group won't perform well, or that the trust between group members has been weakened by an argument or disagreement. In response to this type of threat, many people will withdraw physically from the threatening situation, and engage and cooperate less. These new studies, led by behavioral scientist Chase Thiel at the University of Wyoming, show that threats can be decreased and team performance can be improved if individual members use a technique called cognitive reappraisal.
http://www.psychologicalscience.org/news/minds-business/teams-can-bounce-back-from-early-conflicts-better-than-ever.html
Managers Aren't Doing Enough to Train Employees for the Future
As topics like automation, artificial intelligence, and skills retraining dominate conversations about the future of work, some predict catastrophic job loss and a dystopian future where legions of unskilled workers languish unemployable in the margins. Others, like O'Reilly Media's Tim O'Reilly, aren't so pessimistic. They remind us that we've been here before and that, rather than simply increasing efficiency and cutting costs, emerging technologies can be used to augment our work and raise the quality of life for the population as a whole. Regardless of which view prevails, navigating this terrain requires a workforce that can adapt to changing environments and acquire the skills necessary to be successful in the future. And that's where we are falling short. In the surveys of the U.S. workforce that we conduct at the American Psychological Association, training and development consistently emerges as one of the areas employees are least satisfied with and lack of opportunity for growth, and advancement is second only to low pay as a source of work stress.
https://hbr.org/2017/11/managers-arent-doing-enough-to-train-employees-for-the-future
Is Established Knowledge about Cross-Cultural Differences in Individualism-Collectivism Not Applicable to the Military? A Multi-Method Study of Cross-Cultural Differences in Behavior
Preparing for international military collaboration includes raising knowledge about cultural differences. The differences in individualism–collectivism between countries are among the most central aspects likely to impact collaboration. However, are the differences in individualism–collectivism between countries as documented in a significant amount of civilian research (e.g., Hofstede, 2001a) generalizable to a military context? Or are the differences not the same in a military context, as suggested by Soeters (1997) on the bases of a values survey? Quasi-experiments were conducted in a distributed collaborative computer game environment. The study is multimethod, employing self-reporting, observer ratings and direct behavioral measures, and it is the first study of cross-cultural differences in individualism–collectivism in behavior in a military context. By studying differences in collectivist-type behaviors in a sample of military officers (N = 154) in 4 different countries (the United States, the Netherlands, Sweden, and Norway), this study seeks to determine whether the cross-cultural differences in values found by Soeters from a military context are reflected in behavior. The study also includes a values survey using Hofstede's (2007) measurement tool, the Values Survey Module (VSM), consistent with Soeters' study. The results from the 6 different measures of collectivist behaviors provide no support for the suggestion that cross-cultural differences in individualism–collectivism are not the same in military organizations as in civilian organizations.
http://psycnet.apa.org/record/2017-32819-001
Social Dominance Orientation: A Root of Resistance to Intercultural Dialogue?
Intercultural dialogue is a process central to creating a just social world. Despite this, people are often prejudiced against it. In order to better understand the nature of this antagonism, the present research investigated the role of Social Dominance Orientation as one potential source of resistance. Across three studies, the direct and mediated impact of SDO on both self-reported and behaviorally-indicated dialogic engagement was assessed. Results provide evidence that increasing levels of SDO encourage ideological beliefs and social evaluations that, in turn, prejudice participants against dialogue with an African-American woman. The significance of these results is discussed, along with suggestions for future research.
https://www.sciencedirect.com/science/article/pii/S0147176716302450
The Continuing Role of Hardiness and Grit on Performance and Retention in West Point Cadets
The personality variables of hardiness and grit are conceptualized as helpful to people in dealing effectively with challenging stressful circumstances. In a relevant study (Maddi, Matthews, Kelly, Villarreal, & White, 2012) at the United States Military Academy at West Point, cadets were measured for hardiness and grit before they began their training. At the end of the first year of the strenuous training, hardiness was related positively to performance and retention. Although also positively related to retention, grit showed no relationship with performance. By performance and retention measures over the entire 4 years of strenuous training of these cadets, the present study follows up on the first study. The results show that hardiness was a more reliable measure of performance measures and retention than was grit. This suggests the value of using hardiness in the selection and training of USMA Cadets.
http://psycnet.apa.org/record/2017-14063-001
Call for Chapter Proposals: Military Organizations and Organizational Theory
This call is for a volume in the Research in Organizational Sciences series published by Information Age Publishing tentatively entitled Military Organizations and Organizational Theory (Daniel Svyantek, Ed.). This volume is soliciting manuscripts that illustrate how 1) ideas derived from military organizations may aid in understanding other types of organizations and 2) how basic organizational constructs may be used to illuminate the special functions and processes of military organizations. These manuscripts may be conceptual or empirical. Conceptual manuscripts may show insights derived from particular situations (e.g., does change from a military organization based on conscription to one based on a professional force require changes in human resource management processes?). Empirical manuscripts may explore areas such as developments in training processes in the military and the relative effectiveness of such processes when compared to training processes used in for-profit organizations.
Individuals may send a 1-2 page proposal to Daniel J. Svyantek by mail or electronically by December 15, 2017. Authors with accepted proposals will be notified by January 6, 2017. If your proposal is selected, we will need your finished chapter by April 1, 2018. Individuals with questions about this volume may contact the editor via email.