Controversial Republican Memo Released; Pelosi Warns Of Possible 'Constitutional Crisis'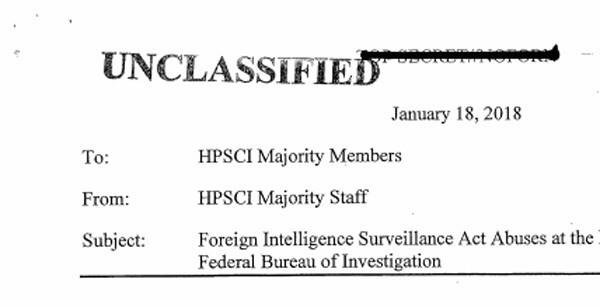 THIS is what is going to cause a Constitutional crisis?
Not the illegal wars, assassinations of American citizens, warrantless surveillance, etc.?
This is the tipping point???
I think the Democrats are making a terrible miscalculation here, just like they did with Trump in the election.
They better start finding ways to try to refute this memo instead of just squawking as loud as they can because if these people used this dossier, funded by the Clintons, to spy on Trump; and it turns out the dossier was all false, the people who voted Trump in are not going to have a hard time understanding that and they'll show up with the pitchforks and torches.
This is exactly the tactic they used in the election. Just make a bunch of noise and throw everything against the wall and hope Trump doesn't outfox them.