No surprise here, right? But it may surprise you how big the difference is. The top 10% own more the 77% of all wealth, while you need to put 77% of the people together to get 10% of the wealth.
In in the top 10%, the top 10% (or "the one percent") owns roughly half of the wealth.
In contrast nearly 20% of the people have no or negative wealth.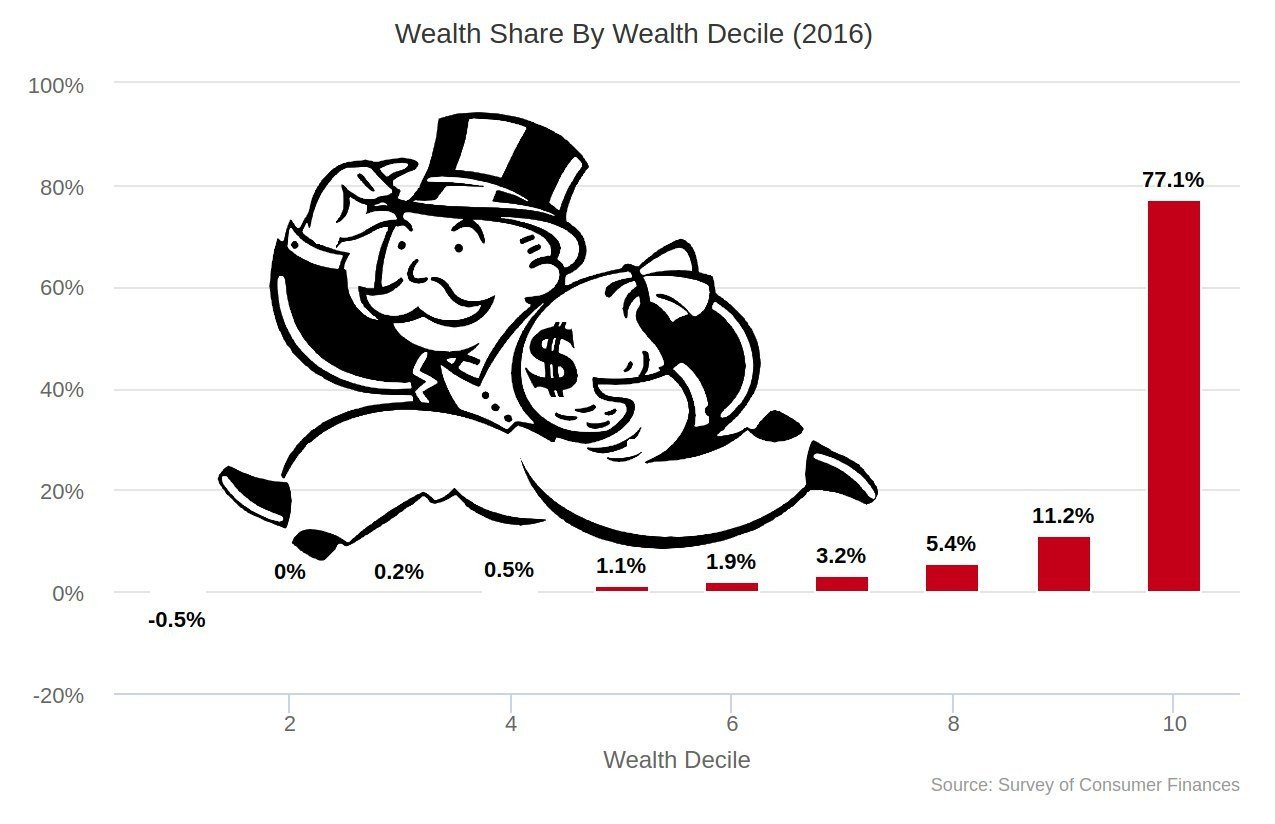 The trend of increasing differences started (depending on where in the world you life) in the 1970s-90s, when neoliberal dogmas spread and demanded that the taxes for the rich should be sloshed and income without effort (capital gains) should be taxed less then income from hard work.
The result was an increasing gap between The Haves and the Have Nots. Private dept of peoples, in the last years especially in education, soared to pay for the late-roman decadence of the multimillionaires.
This pattern is especially visible in the poorer countries, where the poor people had no historically-grown defenses and are very vulnerable for slavery of all sorts, often coming from companies based in the "western" world.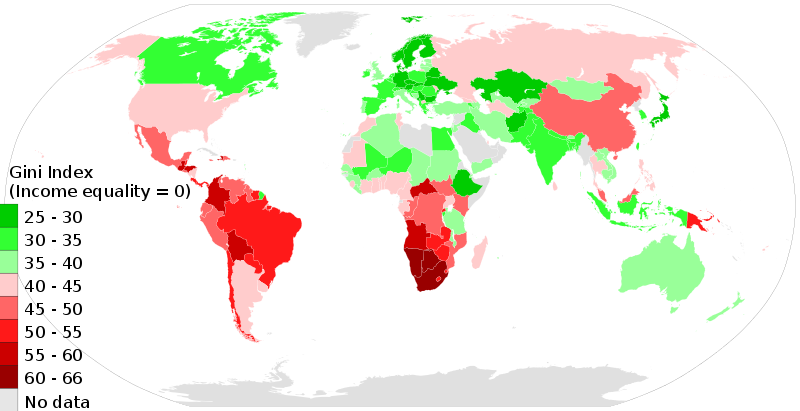 pic CC-by-sa
But the disease is spreading like a tumor to nearly all countries. Big Business is writing the laws that affect them, hollowing out the government and with that the people's power.
Money always was influence, and today this influence is used to made sure that the rich will not lose any money at all to the "undeserving", e.g. the lower 99%. The tactic they use is old, but still works: SCARE.
Make them afraid. Make them afraid of some foreign thread (today: islamic terrorism), and they will follow you. Make the middle class afraid of the poor, and the (decreasing) middle class will fight for you instead of against you.
Or, in the words of one of the richest people on earth:
"There's class warfare, all right," Mr. Buffett said, "but it's my class, the rich class, that's making war, and we're winning." Warren Buffet
Such heavy injustice is a dangerous sign and in the history of men empires often fell to those conditions. People no longer thought their rulers would care for them, cohesion crumbled, internal unrest erupted and then outsiders with a vision (and often sharp swords) took the ripe fruit.
Look at the USA. Look closely. America may be a lot farther down that road then you may wish.
source
FED tables, data, charts