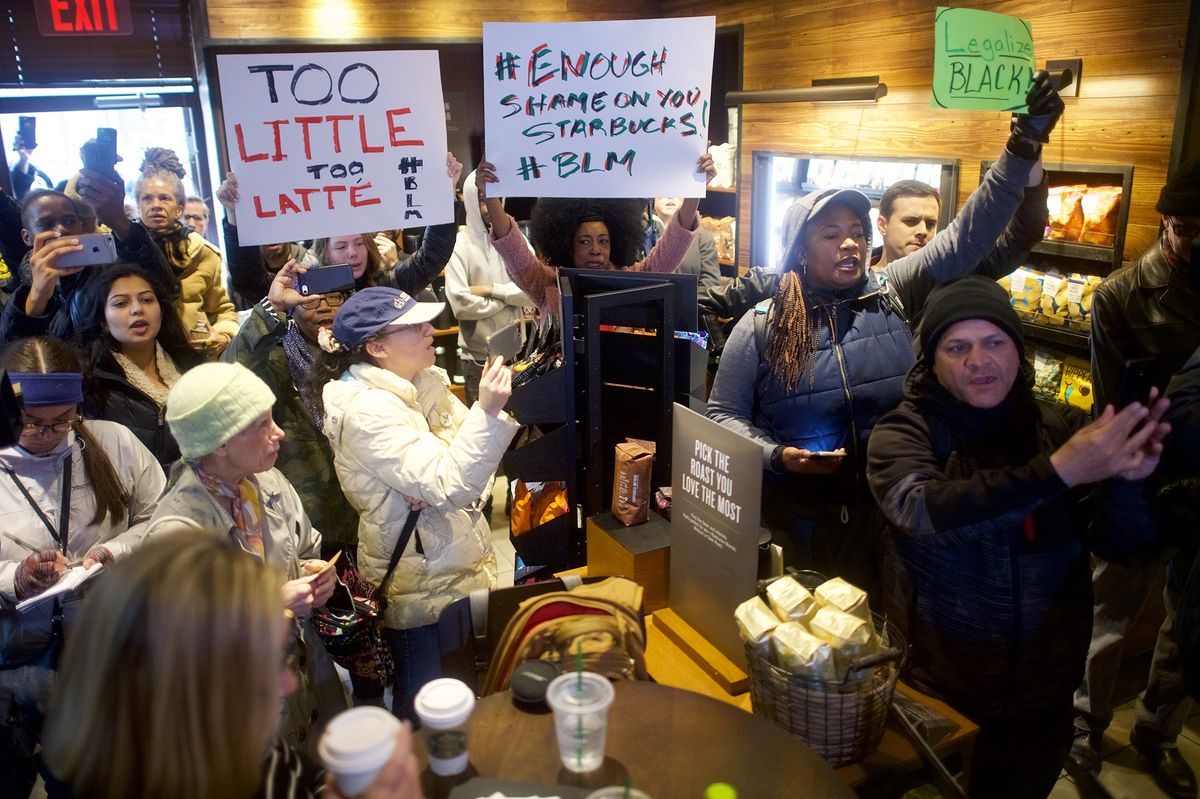 Starbucks Corp. is temporarily closing more than half of its domestic stores next month in order to cater to millennial whining. The employees will apparently undergo racial-bias training, a petty response to the arrest of two black men at one of its cafes in Philadelphia.
We have raised a generation of whiny little pricks that are trigger happy in regards to almost everything. As a result, many companies resort to such oblivious actions in order to show to dimwitted hipsters that they "care". The high-class whiners that desire a hot cup of ridiculously expensive coffee need to be appeased if they are to continue unloading their earnings at local coffee shops. Their wish, the corporate command.
And all that for what? Because two people decided to occupy Starbucks tables, steal wifi and refuse to move while the manager was asking them repeatedly to do so. The man decided to call the police and the degenerate occupants started crying "racism" as if it is something unusual for a manager to deal with such behavior in this way.
175,000 employees across Murica will suffer because two pieces of shit decided to go sit somewhere without ordering while another group of privileged scum decided to protest in order for them to fell better with themselves. This snowballed into a social media outcry and here we are - me having to write a post about something so fucking ridiculous. FML.