New scandals put the bitcoin in the eyes of researchers
The United States Securities and Exchange Commission (SEC) filed charges against the British Renwick Haddow, the founder of a "clandestine" network of bitcoin implicated in various frauds.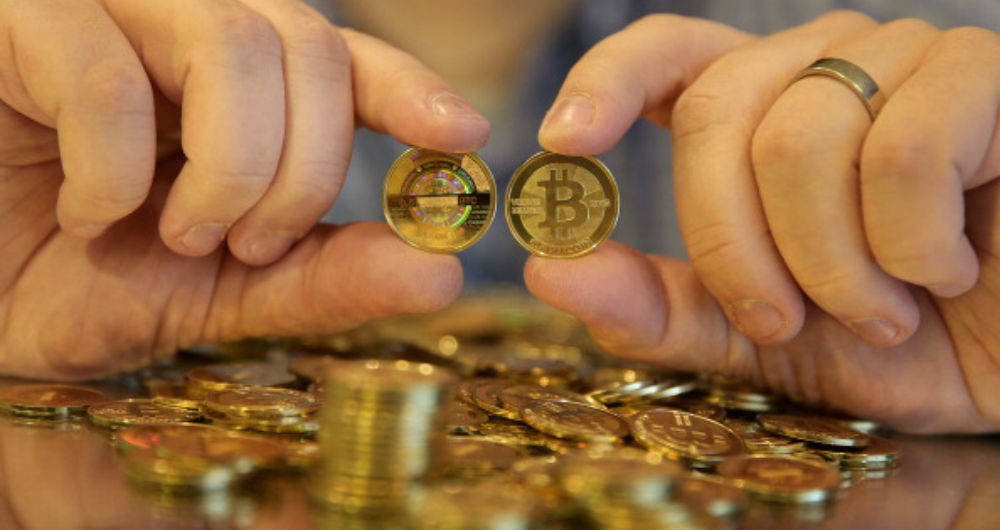 The government agency reported that the British citizen based in New York (USA) (UU) created a broker in bitcoin and did not register it in front of her office, as required by federal securities laws.
"Haddow allegedly used sales reps to call potential investors and sell securities through the Bitcoin Store and Bar Works signatures," requires an official SEC press release.
In fact, it was a phantom operation because the profitability of both organizations that were under their control was highly questioned.
Visit: What is and how does Bitcoin work?
The SEC alleges that through these organizations Renwick Haddow promised investors an "easy and secure" way to negotiate in bitcoin and generate millions of dollars in sales.
SEC's regional director in New York, Andrew M. Calamari, explained that the British created two ' fashionable ' companies and induced investors to believe that highly qualified executives were leading them to a fast return.
"In reality, Haddow controlled the companies behind the scenes" and made false promises because "they were far from profitable," added the Calamari.
Likewise, through this investigation it was possible to clarify that Haddow diverted more than 80% of the funds raised by its agents of the Bitcoin store and sent more than US $4 million of the bank accounts to Mauritius and Morocco.
Recommended: Bitcoin sinks in China after central bank investigation
Because of this performance, the SEC has opted to take an emergency measure by freezing the assets of the defendants in this case, who are being investigated by Maureen P. King, Preethi Krishnamurthy, Neil Hendelman and Sandeep Satwalekar
The operations of one of the companies, Bitcoin Store, were all a mystery. In 2015, according to the SEC, their bank accounts recorded less than $250,000 in incoming transfers, "none of which seems to reflect the revenues of customers."
This was not the only case related to the Bitcoin, a virtual currency that does not have the backing of a Central bank and that operates mainly in technological platforms
From another part AFP reported that the Frenchman Mark Karpelès, known in his Years of glory as "the Baron of the Bitcoin" was accused in Japan by the diversion of funds.
Karpeles, a 32-year-old director of MtGox, who was for a while master and Lord of operations with that electronic currency, appeared haggard before the court, and dressed with a dark suit.
He was detained in Japan in August 2015 for suspicion of data falsification of the Bitcoin platform. It is accused of bagging 340 million yuan (2.6 million euros to the current change) of deposits of MtGox customers. And I would have invested that money in acquiring software licenses.
"I swear before God that I am innocent," said the chief of MtGox, a company whose headquarters was in Tokyo, when he read a letter in Japanese delivered to the court by his lawyer.
You may be interested in: batteries! Neither virtual currencies nor "investment clubs" are legal
Karpeles, a brilliant computer scientist, was released on bail a year ago. He had already been convicted in France in 2010 for intrusion into a computer system.
Karpeles attributed to a massive attack the collapse of MtGox, which caused the ruin of thousands of investors and undermined the confidence in the electronic currency.
The platform ceased operations in February 2014 before it was formally declared bankrupt. In total, 850,000 bitcoins were vanished for a value of 48 billion yen (US $390 million).
MtGox was one of the "historical" trading platforms of bitcoins, a virtual currency created in 2009 and whose value was quoted at more than $1,000 at the end of 2013.
Bitcoins are created with complex software protocols and transactions are processed on servers called "Bitcoin miners". But they can be transferred between smartphones or any computer device, which has provoked from their launch fears that they will be used for criminal or terrorist activities.