TOURISM INDUSTRY IN COVID-19 ERA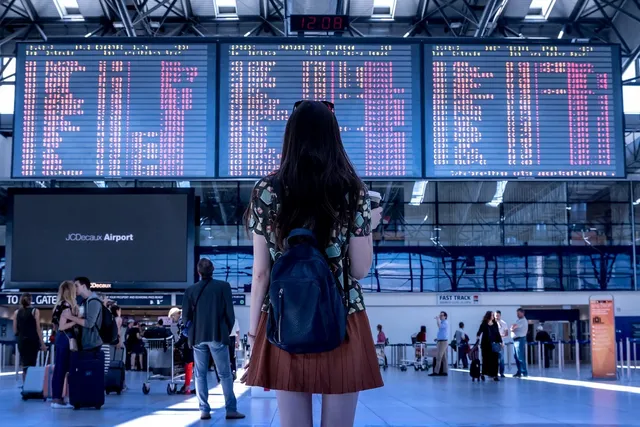 Since the island of Curacao reopened its borders to a list of specific countries, the tourism industry kept struggling. The Curaçao Hospitality & Tourism Association (CHATA) headed by Miles Mercera, had some "bad" disappointing news to delivered, based on observations in the industry.
According to CHATA'S correspondence; "based on an average of 9 hotels, preliminary figures indicate a 25.2% hotel occupancy for the month of August 2020. Compared to hotel occupancy figures of August 2019 (75.7%), this is a decrease of 66.7%".
Read more at: https://jjosephanews.blogspot.com/2020/09/tourism-industry-in-covid-19-era.html?m=1
Dutch Translation
TOERISME-INDUSTRIE IN COVID-19-ERA
Sinds het eiland Curaçao zijn grenzen heropende voor een lijst van specifieke landen, bleef de toeristenindustrie worstelen. De Curaçao Hospitality & Tourism Association (CHATA) onder leiding van Miles Mercera had wat "slecht" teleurstellend nieuws te melden, gebaseerd op waarnemingen in de branche.
Volgens de correspondentie van CHATA; "gebaseerd op een gemiddelde van 9 hotels, duiden voorlopige cijfers op een hotelbezetting van 25,2% voor de maand augustus 2020. Vergeleken met de hotelbezettingscijfers van augustus 2019 (75,7%) is dit een daling van 66,7%".
Lees meer bij: https://jjosephanews.blogspot.com/2020/09/tourism-industry-in-covid-19-era.html?m=1
#natural #green
#tourism #travel #tourist #travelgram #instatravel #travelphotography #vacation #trip #nature #photography #traveling #travelling #photooftheday #holiday #instagood #wanderlust #travelblogger #adventure #turismo #tour #traveler #love #explore #ig #traveltheworld #travelingram #instatraveling #traveller #mytravelgram #curacao #caribbean #beach #carnival #caribbeanlife #milesmercera #chata #nature #paradise #photography #westindies #instagood #westindian #ocean #caribe #NieuwsVanCuracao #government #parliament #business #eugenerhuggenaath