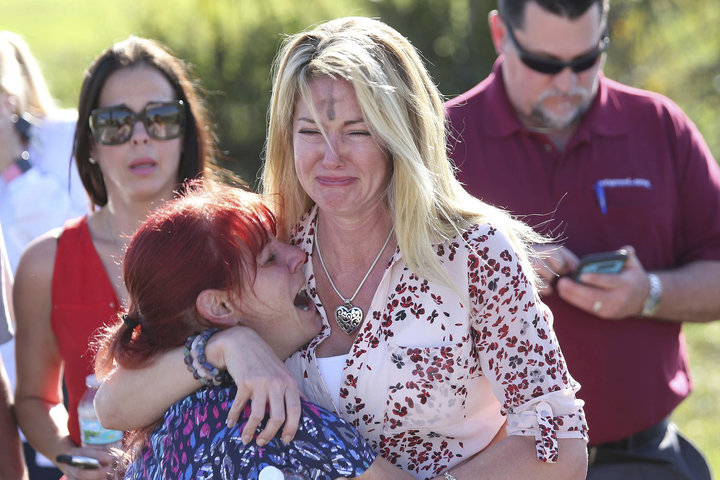 The suspect allegedly set off the school's fire alarm before the shooting.
By Nina Golgowski, Sebastian Murdock, and Carla Herreria
28k
380
At least 17 people were killed and 15 injured after a shooter opened fire in a South Florida high school on Wednesday afternoon.
Police have identified the suspected gunman as a former student, 19-year-old Nikolas Cruz. Cruz was expelled from the school for "disciplinary reasons."
A popular football coach is among the dead.
The attack marks the 18th school shooting of 2018.